Vlogging 101 for Kids: How to Start Your Own Channel This April and June
Turn your children's life journey into wonderful video blogs as Manila Workshops presents Vlogging 101 for Kids: How to Start Your Own Channel on April 27 and June 22, 2019, at Toy Kingdom in SM Megamall.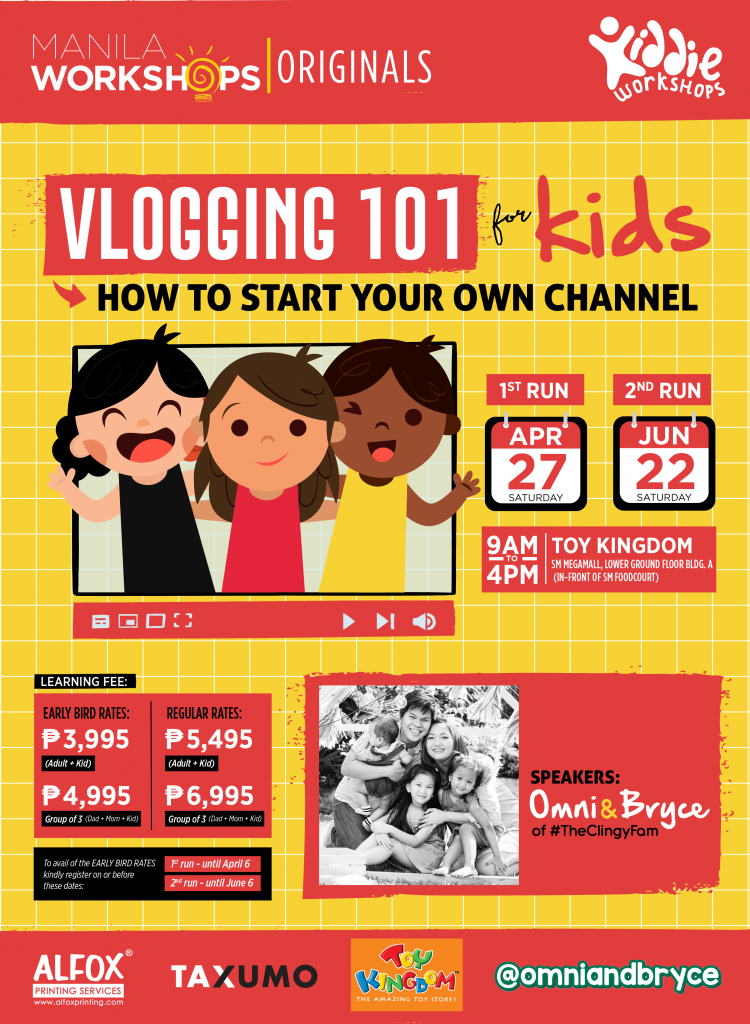 In this workshop, kids and even parents will learn the fundamentals of creating vlogs. Is it really just to show people what you do every day? Share to others your everyday routine? Is there right or wrong in terms of vlogging? How do we start? What do we need?
This two-series workshop will cover all your questions:
Doing it right the first time.
The right mindset, purpose, and equipment that can help kickstart your vlogging career.
Youtube Basics: On Branding
How to properly present yourself and make your vlog standout
Youtube Basics: Setting Your Channel Up
Creating your channel art and other items needed to attract more viewers
Youtube Basics: Building your content
Crafting your content plan
Monetization
Turning your passion into profit through the different ways of monetizing your content
Meet the speakers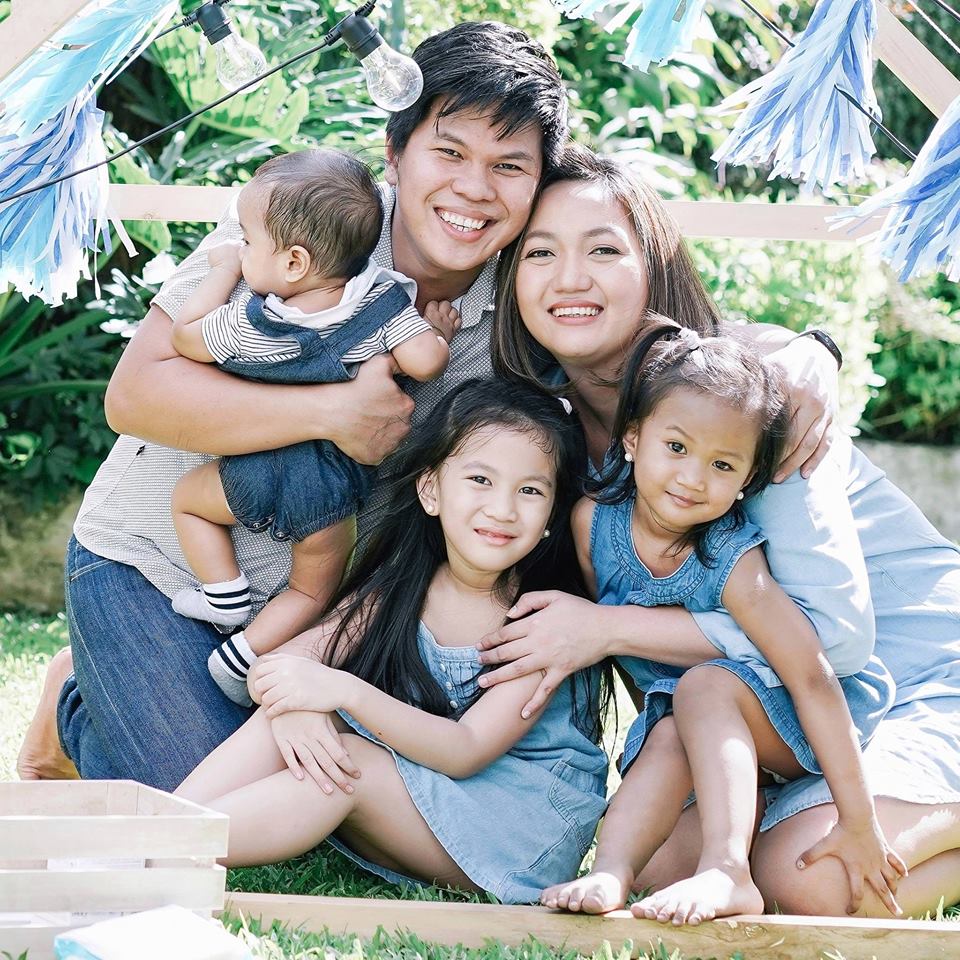 Omni and Bryce Larrosa with their kids /IMAGE fb.com/omniandbryce
The summer workshop will be facilitated by Omni and Bryce Larrosa, the couple behind the fun and quirky family vlog dubbed as Omni & Bryce or #TheClingyFam.
With an aim to capture their children's life journey through video recording, the duo created a Youtube channel in March 2017. Much to their surprise, the channel has reached 3000 subscribers in just 4 months, receiving thousands of heart-warming and encouraging reactions from Filipinos across the world.
Since then, their passion to inspire more people that having a happy family life is possible by sharing their story grew bigger.
Their story was also recognized and featured on different TV shows such as Social TV's FamBam, ABS-CBN's Tapatan ni Tunying, and GMA's Reel Time that led them to reach an even wider audience both on traditional and digital entertainment channels.
To date, Omni and Bryce has garnered over a million watch minutes with over 400,000 watch views. They have now over 7,000 subscribers on Youtube, making them one of the country's fastest rising family vlogs.
They are also trusted by over 30 companies to execute branded content for their brands including Babyzen, Foldaway, Ergobaby, Baby Dove Cheez Whiz, Eden, The Araneta Center, and many others that cater to moms, dads or families in general.
For more information, you may call at 09272816651 or send an email to veni.anabo@manilaworkshops.com. For updates, visit their website and follow them on Facebook.
Details:
What: Vlogging 101 for Kids: How to Start Your Own Channel
Where: Toy Kingdom, SM Megamall, Mandaluyong, City
When: 1st run – April 27, 2019, 9 a.m. to 4 p.m. | 2nd run – June 22, 2019, 9 a.m. to 4p.m.
Learning Rates:
Early Bird Rate: Php 3,995 (Adult + Kid)
Early Bird Group Rate: Php 5,495 (Group of 3)
Regular Rate: Php 4,995 (Adult + Kid)
Group Rate: Php 6,995 (Dad + Mom + Kid)
**Workshop Fee is inclusive of handouts, certificates, giveaways and snacks!**

---
This is a press release. Minor edits were made prior to publishing.