Holi Festival 2019 at SM By the Bay, MOA
Celebrate India's most colorful festival right here in Manila!
India's festival of colors is bigger, bolder, and brighter than ever!Are you ready for Holi?Program Highlights:-3km Fun Run-Cultural Performances-Bollywood & traditional songs & dances-Live DJ and Drummers-Indian cuisine & trade-Multiple Holi countdowns!-Activities-Henna, Rangoli, GamesAdmission Fees:Php300 – non-runnersPhp650 – runnersTickets are available now at all SM Tickets in SM Cinema branches located across SM Supermalls nationwide or at https://smtickets.com/events/view/7621#AsiaSocietyPh #YourAccesstoAsia#HoliMNL2019#HoliFestival#Holi2019#SMbytheBAY

Asia Society Philippinesさんの投稿 2019年3月18日月曜日
The Holi Festival is back for its 7th year on March 31, 2019, from 3:30 to 7:30 p.m. at SM By the Bay North Fountain, Mall of Asia Complex, Pasay City. Join the fun run or just experience the festival's mini-games and activities!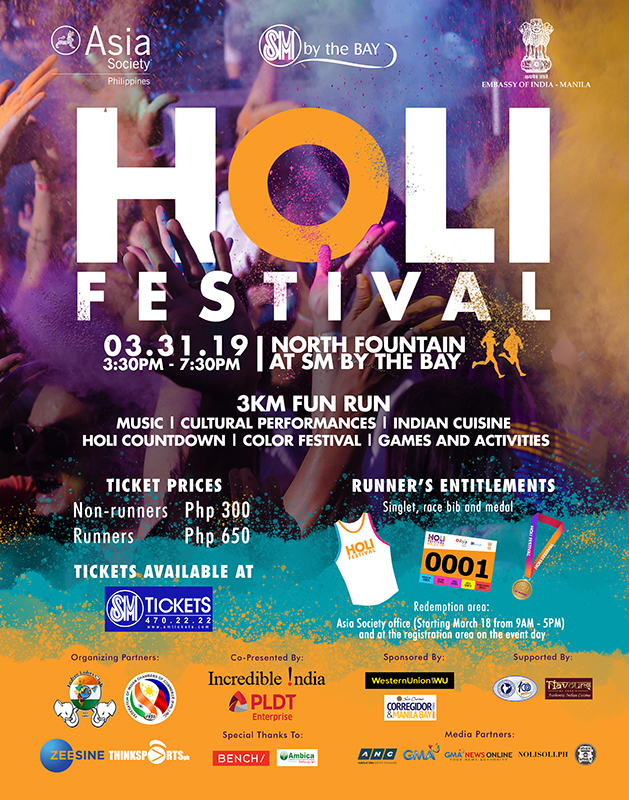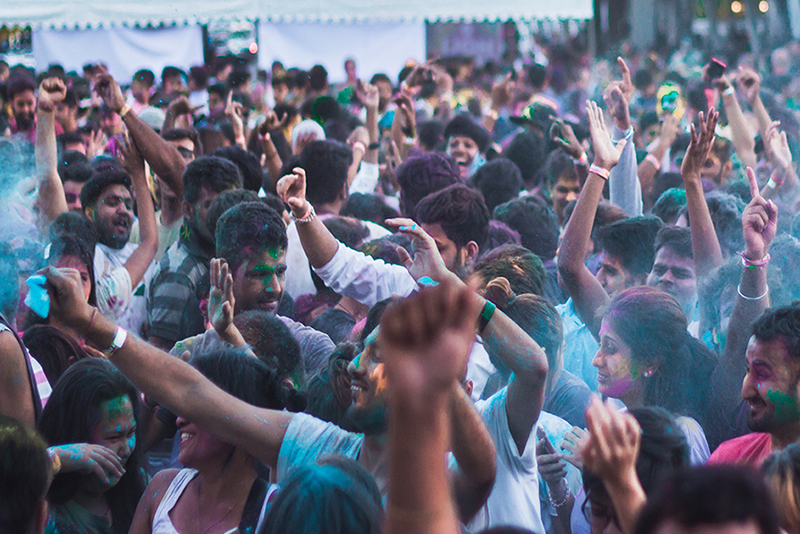 Gulal or colored powder is food safe and will be distributed to event guests. Throwing the powder in the air is to symbolize the colors of spring.
The Holi Festival
The Holi Festival or Festival of Colors celebrates the turn of the seasons from winter to spring. Holi is a time for people of all walks of life to sing and dance with each other, to share food, and to hope for brighter days ahead.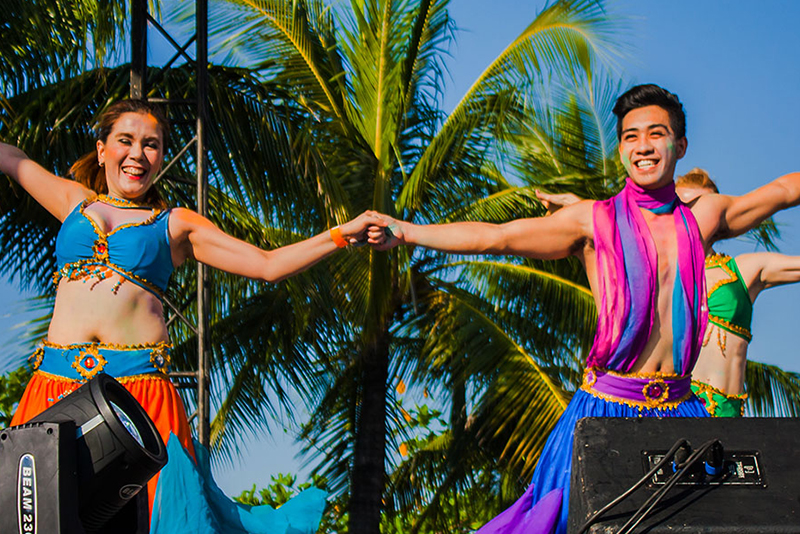 Holi Festival is known around the world as a colorful celebration, filled with fun activities, and high-spirited performances.
As India's most colorful festival, participate in the throwing of colored powder, called gulal, in the air to symbolize the spring season, unity, freedom, and the joy of everyday life.
Also read: Types of Curry That You Can Try in Metro Manila
Program:
2:00 p.m.- Gates Open
3:30 – 6:30 p.m. – Program Proper
4:00 – 5:00 p.m. – 3-km Fun Run
6:30 – 7:30 p.m. – DJ performances
Program proper consists of a variety of cultural performances like the Bhangra folk dance, Bollywood, and classical. Try Indian cuisine, Holi delicacies, or purchase wares on sale from the partner sellers. Play mini-games and participate in special activities such as henna and rangoli.
At 6 p.m., participants who purchased the runner tickets will participate in the 3-km fun run.
Also read: Incredible India Food Product Depot in Makati Offers Authentic Indian Spices for Your Cooking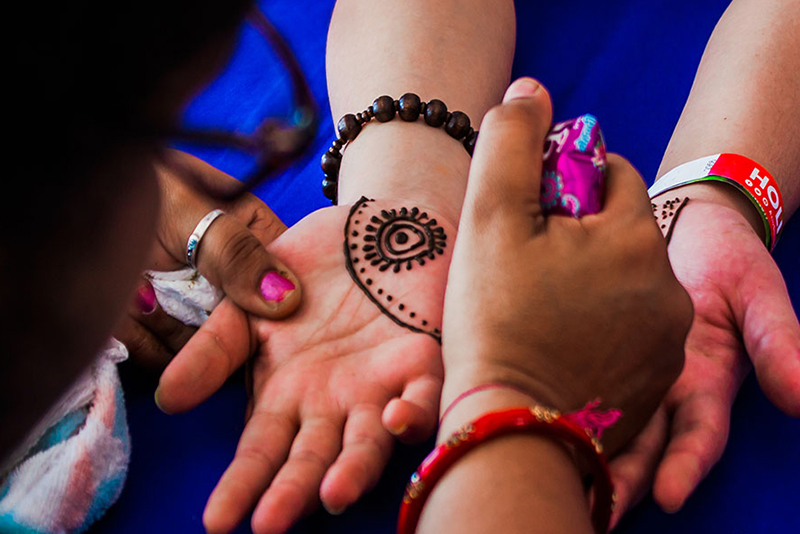 During the event, try henna which is a traditional temporary body art using natural dyes. It is used during special occasions, holidays, birthdays and weddings.
Event Tickets
Holi Festival tickets are available at any SM Tickets outlets and online. You can also buy onsite on March 31, at the event entrance.
Php 300 – Non-runners
The non-runner ticket is inclusive of entrance to the event, colored powder, access to activities and freebies (henna tattoo, photobooth, and rangoli), and a chance to win raffle prizes.
Php 650 – Runners
Runners ticket entitles the bearer to the same inclusions with the addition of the participation to the 3-km fun run as well as running singlet, race bib, and finisher's medal. Children aged 5 years old and below can join the fun for free!
Also read: Naan Indian Street Kitchen in Kapitolyo: A Taste of Simple Indian Cooking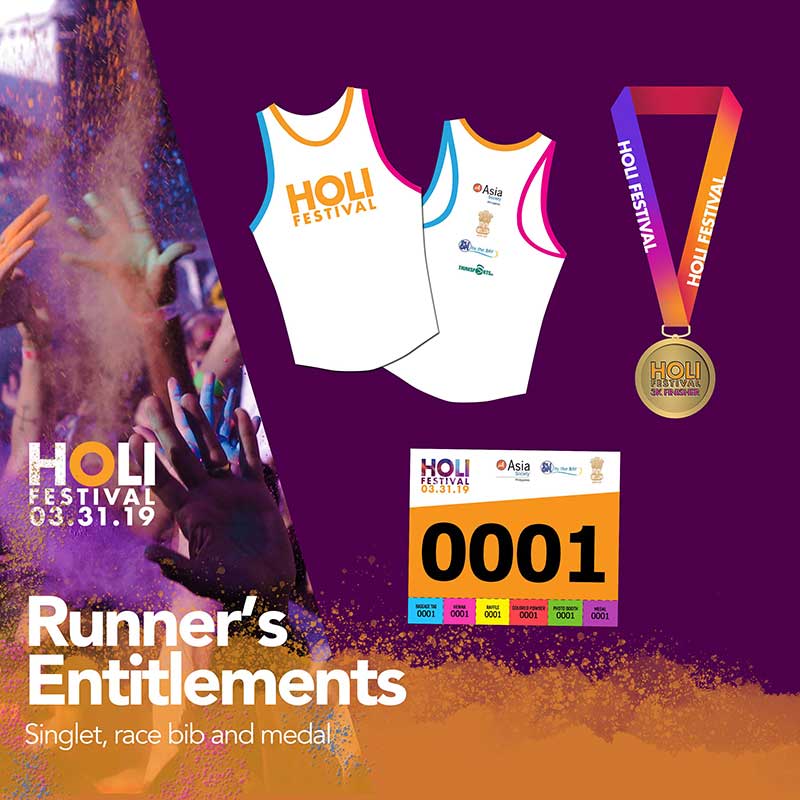 Bringing of food and drinks, your own colored powder, alcohol and illegal substances, tripods, drones, umbrellas, and other items deemed to be a safety hazard will be prohibited in the venue. A baggage area will be available for ticket holders.
Getting to Holi Festival 2019
Holi Festival 2019 will be held at the North Fountain of SM By The Bay (beside Vikings), Mall of Asia grounds, Pasay City. It is a walkable distance from Mall of Asia. For cars, take J.W. Diokno Boulevard and turn left at Seaside Boulevard. Pay parking spaces are readily available in the area.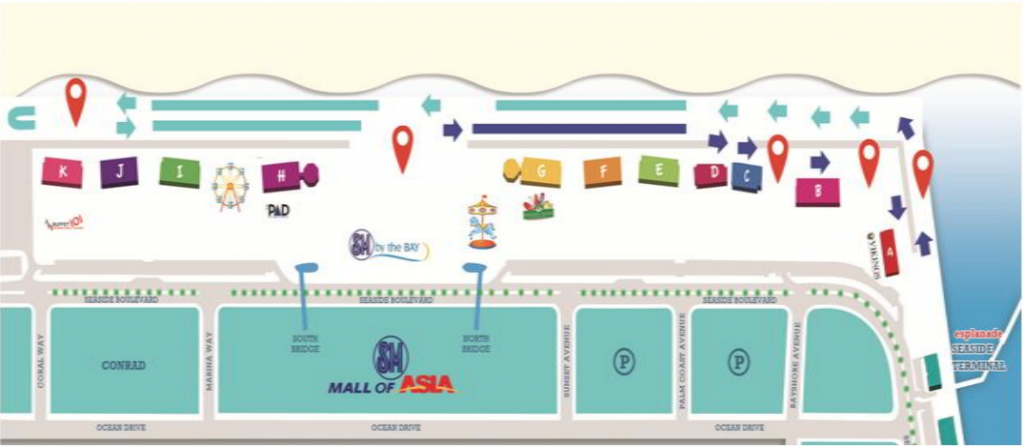 Route of the 3-km fun run.
Come and celebrate India's most festive and most colorful occasion, the Holi Festival this March 31, at SM By the Bay North Fountain from 3:30 to 7:30 p.m.
Details:
What: Holi Festival 2019
Where: SM By the Bay North Fountain (beside Vikings), Seaside Boulevard, SM Mall of Asia Complex, Pasay City
When: Sunday, March 31, 2019, from 3:30 to 7:30 p.m.
Ticket Information: Available on SM Tickets outlets and online. Tickets will also be available onsite by the entrance.
Php 300 – Non-runners
Php 650 – Runners
Website: Holi Festival
---
This is a press release. Minor edits were made prior to publishing.
Images courtesy of Asia Society, Holi Festival Organizer.