Hokkaido Food Tasting Fair 2019 Opens This March 1-3
Know more about the charming island of Hokkaido and indulge in its rich fare at Hokkaido Food Tasting Fair 2019 on March 1 to 3, 2019, from 10 a.m. to 8 p.m. at the Glorietta Activity Center in Makati.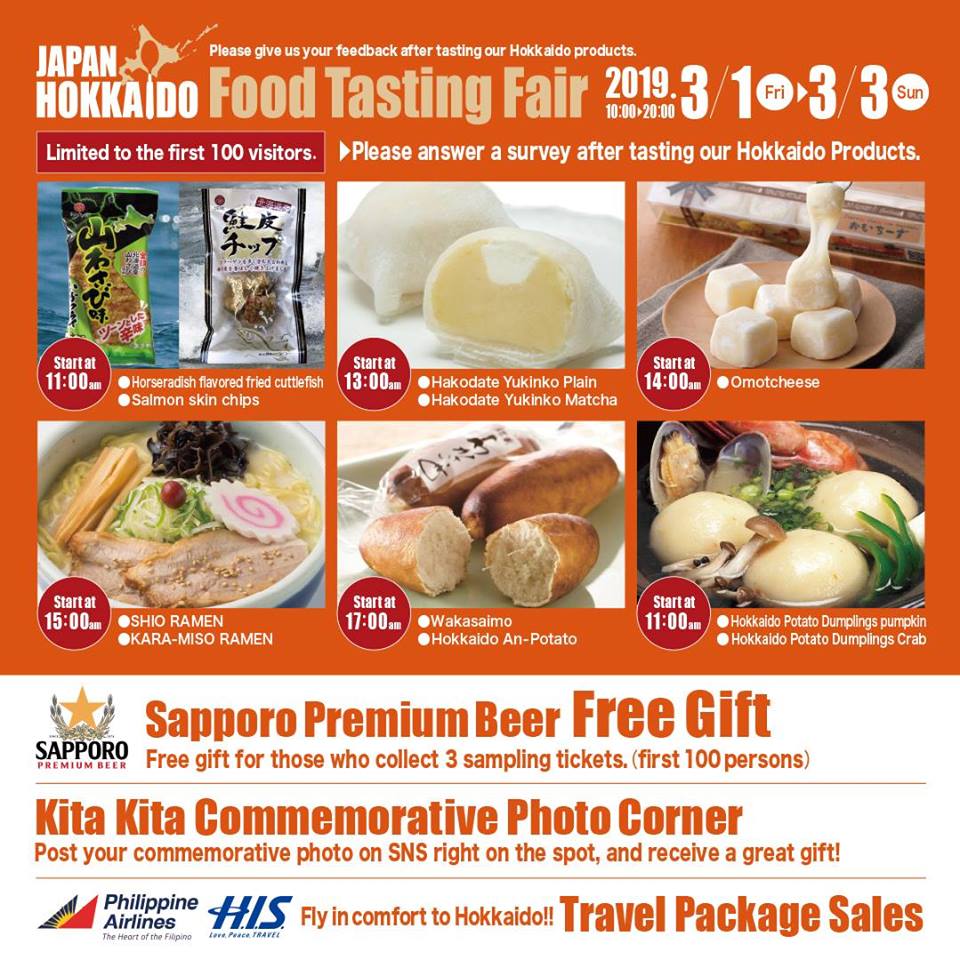 Presented by Hokkaido and the City of Sapporo, the exciting fair will let you savor a wide variety of satisfying eats from Hokkaido, such as ramen, sweets, snacks, delicacies, and more. Afterward, there will be hands-on activities to see how attractive Hokkaido foods are to Filipinos.
Moreover, the food tasting fair has prepared a lot of fun activities and surprises like Sapporo Premium Beer giveaway, and a photo session booth by the much acclaimed Filipino movie "Kita Kita" that was filmed in Hokkaido.
In light of a new flight route that opened between New Chitose Airport and Manila, a Hokkaido tour consultation and sales of travel packages to Hokkaido will also be offered. An airplane origami making session will also be held, among the many activities.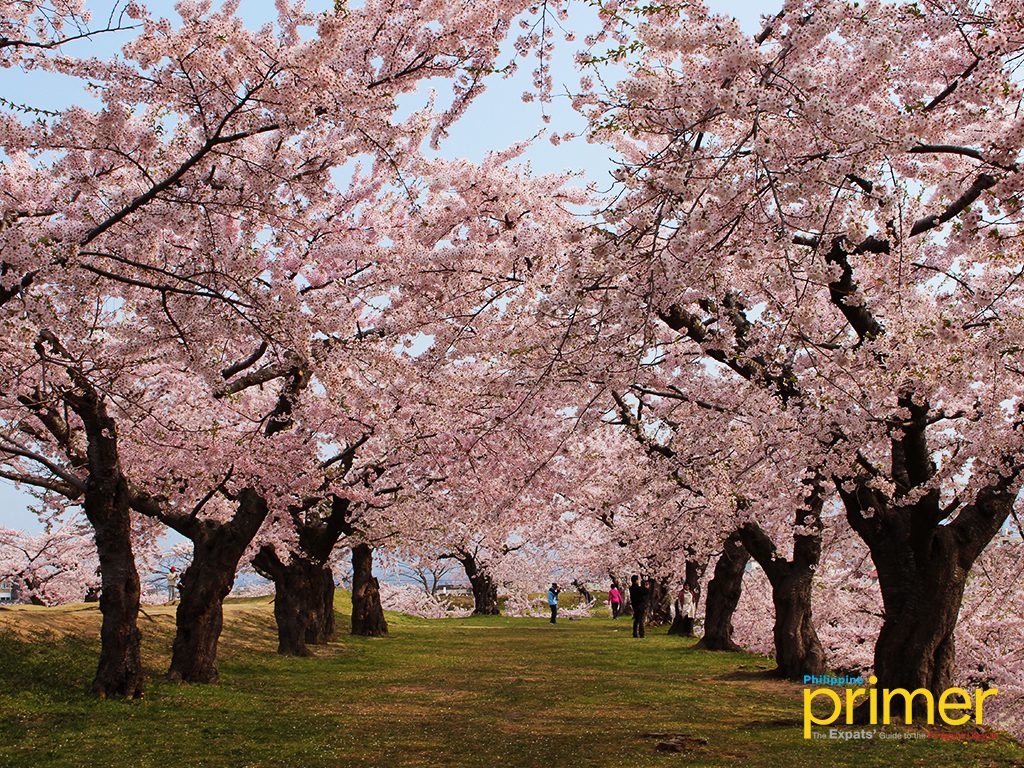 Cherry blossoms adorn the park each spring in Hakodate, Hokkaido
Filipina TV host Janeena Chan is also expected to visit and join guests in the celebration on the first day!
Activity Schedule
11:00 pm – 11:40 pm
Horseradish flavored fried cuttlefish
Salmon skin chips
 PASSTEM SAISON Co.,Ltd
1:00 pm – 1:40 pm
Hakodate Yukinko Plain
Hakodate Yukinko Matcha
 KADOU FOODS Co.,Ltd
2:00 pm – 2:40 pm
Omotcheese
 WARAKUDO Co.,Ltd
3:00 pm – 3:40 pm
SHIO RAMEN
KARA-MISO RAMEN
 ab-out Co.,Ltd
5:00 pm – 5:40 pm
Wakasaimo
Hokkaido An-Potato
 Wakasaimo Honpo Co.,Ltd
6:00 pm – 6:40 pm
Hokkaido Potato Dumplings pumpkin
Hokkaido Potato Dumplings Crab
 Goyobussan Inc.
Note: For each activity, slots are limited to 100 people, on a first-come-first-served basis.
Drop by the Food Tasting Fair and get to experience the best of Hokkaido gourmet!
Also read: JAPAN TRAVEL: Ajisai Ramen in Hakodate
Details:
What: Hokkaido Food Tasting Fair 2019
Where: Glorietta Activity Center, Palm Drive, Ground Floor, Glorietta 2
When: March 1 to 3, 2019
Ticket: Free admission
---
This is a press release. Minor edits were made prior to publishing.