SHARP Philippines to Host Fun Run for Every Juan This March 17
SHARP Philippines Corporation (SPC), together with RED Sports, will be holding Fun Run For Every Juan 2019 this March 17 at the Filinvest Grounds in Alabang, Muntinlupa City.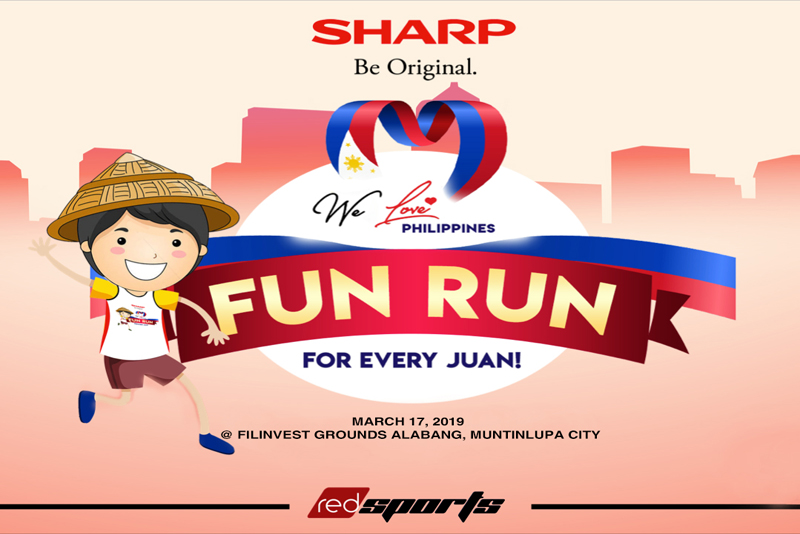 The family-friendly fun run aims to promote family and friendship through fun and festive environment. At the same time, it looks to banner living a healthy lifestyle and to improve relationships through a combination of sports and a fair-like atmosphere. The event will be considered as an annual gathering of Filipino families.
SPC President Kazuo Kito and Advertising Manager Amor Golifardo were present during the event's contract signing. They were joined with RED Sports Co-Founder Alexandra Faith Garcia and RED Entertainment Founder Richie de Quiña. Both parties expressed their excitement in this newfound partnership.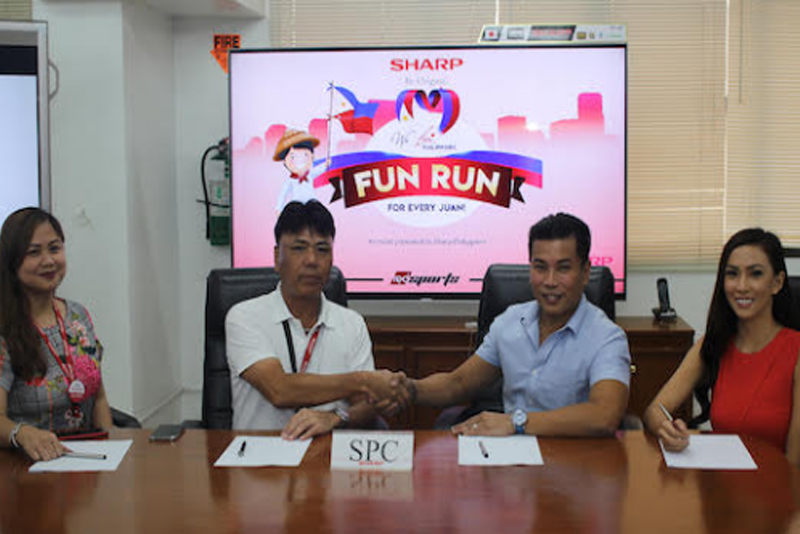 The Executives of SHARP Philippines and RED Sports
The fun run is part of the "We Love Philippines" campaign which aims to empower the Filipino workforce by entrusting them to offer innovative and locally made products for every Filipino household, this is in accordance with the ingenuity and talents of Filipinos through the global brand.
Aside from exciting prizes and giveaways, participating runners can also avail discounts for selected SHARP products during the event. Don't forget to check out SHARP's 1 Day Red Tag Sale, as well!
Fun For Every Juan 2019 is expected to be the largest pre-summer fun run event of 2019 that gives honor to Filipino families. It's definitely a unique and fun-filled event for everyone!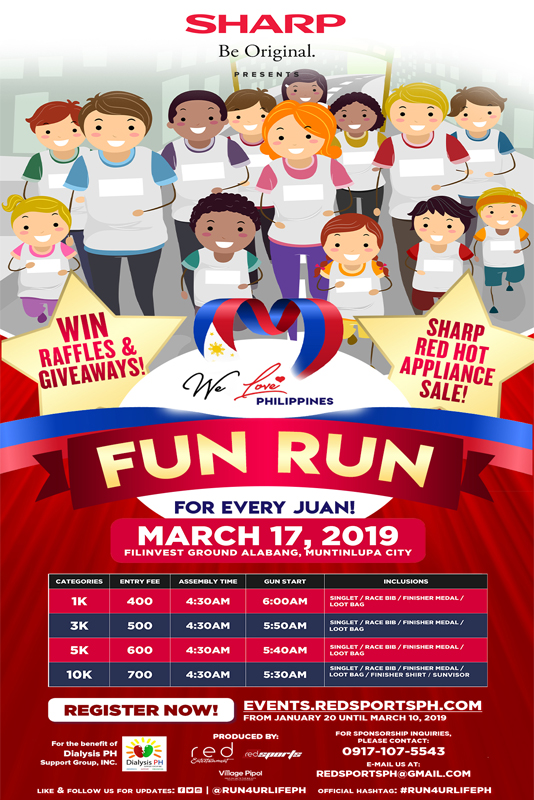 What are you waiting for? Grab the whole family and join the Fun Run For Every Juan on March 17, 2019, at the Filinvest Grounds Alabang, Muntinlupa City. Those interested can register now via RedSports. Registration closes on March 10, 2019. 
Also read: Sharp Philippines: Pride of the Filipino Household
For more information, you may visit RedSports official website or their official Facebook page. You may also e-mail them at redsportsph@gmail.com or call 0917-107-5543.
Details:
What: Fun Run For Every Juan
When: March 17, 2019, Assembly time is at 4:30 a.m.
Where: Filinvest Grounds, Alabang, Muntinlupa City
Ticket information: Php 400 (1k), Php 500 (3k), Php 600 (5k), and Php 700 (10k)
---
This is a press release. Minor edits were made prior to publishing.
Images courtesy of SHARP Philippines.