VegFest 2018 Is Happening at the BGC Arts Center This November 17 to 18
As one of the top countries with luscious, fresh produces, it's no doubt that the vegan community in the Philippines is growing–and the annual VegFest Pilipinas is one proof.
VegFest Pilipinas is back on its third year with the theme "Let There Be Peace On Every Plate," happening on November 17 to 18 from 8 a.m. to 10 p.m. Visitors can expect 80 all-vegan merchants showcasing their savory and healthy food.
After the success of last year's event with around 10,000 attendees at Eastwood City, this rather cruelty-free event moved to a bigger venue at BGC Arts Center, Taguig.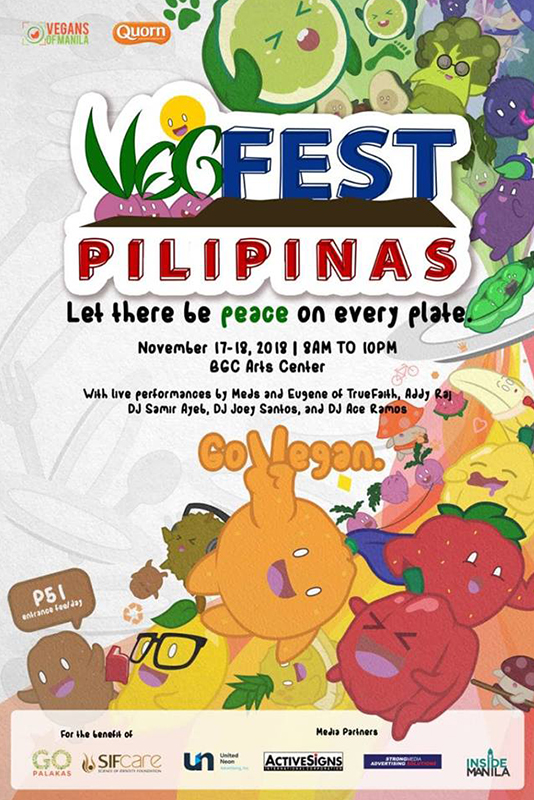 "This 2-day festival is filled with lots of vegan food, from isaw to lechon kawali to sisig to bagnet, to doughnuts and ice cream – we have veganized them all and you won't even believe that it's all made with plant-based ingredients, absolutely no meat and dairy!" TJ Jocson, organizer and co-founder of VegFest Pilipinas, said in a press release. "We want to show the public that going vegan, especially in our country, is easier than ever, and it's fun and it is relevant." 
Further, the Science of Identity (SIF) Care was chosen as VegFest's beneficiary this year. This non-profit organization holds projects such as feeding programs, environment clean-up drives, and campaigns on protecting pawikans, while actively promoting veganism and animal protection in the country.
But that's not all of it as there will be other activities such as yoga and fitness classes, cooking demos, and even educational talks and games.
Filipino vegan celebrities like Mara Lopez, Meds Marfil of Truefaith, Addy Raj, John James Uy, and Rafael Rosell will also share this fulfilling event with the whole community.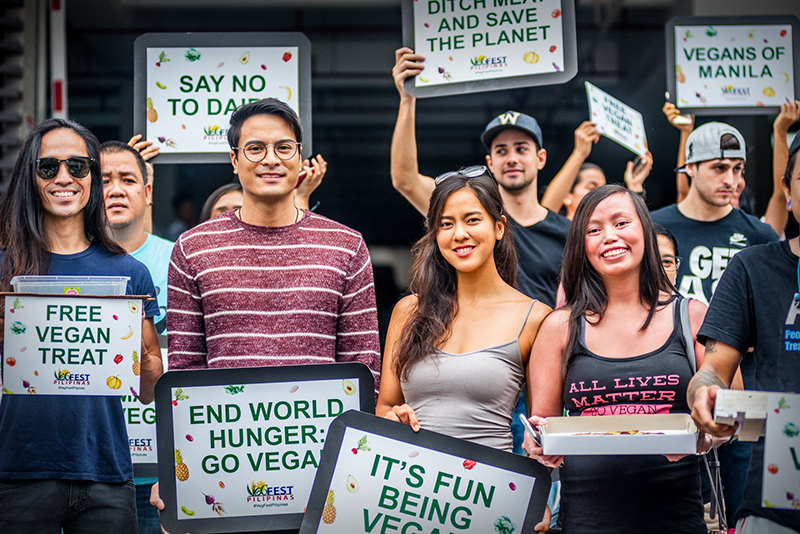 The VegFest Pilipinas was created with hopes to fight off animal agriculture that contributes to global warming. Vegan or not, everyone is welcome to attend for only Php 51 per day entrance fee.
It's always thrilling to see people actually take part in things that they care about–you'll just never know when you get to discover a new passion.
Details
What: VegFest Pilipinas 2018
Where: BGC Arts Center, 26th cor. 9th Ave., Bonifacio Global City, Taguig
When: November 17 to 18, 2018; 8 a.m. to 10 p.m
Ticket information: Php 51 per day
Facebook page: www.facebook.com/VegFestPilipinas