Michael Learns To Rock Is Back In Manila For STILL Asian Tour 2018
50 million video views and streams, 11 million physical albums, 6 million paid downloads and 30 years later, Micheal Learns To Rock is still out writing melodic songs, recording pop songs and playing instruments as if years haven't passed by and generations haven't changed. With the ever-growing audience from all over the world, they are coming back to the Philippines once again to bring their latest album "Still" LIVE in Laguna, Davao, and Cebu this coming December 2018!
IMAGE Michael Learns To Rock
It was somewhere in the spring of 1988 in Denmark when an abandoned freezer room turned out to be a rehearsal place for the keyboard player Jascha Ritcher, drummer Kare Wanscher, guitarist Mikkel Lentz and bassist Soren Madsen. Summer of the same year, the band won a competition that paved way for them to tour their home country for nearly two years. 
After years of hard work, the band released their first ever self-titled debut album in September of 1991. Among the songs of their first ever album was "The Actor" that reached top charts all the way to Norway, Sweden, Indonesia, Malaysia, Singapore, and even the Philippines.
With the growing audience, Micheal Learns To Rock visited neighbor countries in Asia and began writing for their second album "Colours" with "Sleeping Child" and "25 Minutes" as the main singles that passed the 1 million mark sales after being released. 
IMAGE Michael Learns To Rock
The next couple of years, they began touring Europe and Asia in 1995 for their third album called "Played on Pepper" which was released in Scandinavia, Germany, Switzerland, Portugal, France, Italy, Brazil, South Africa, Japan, United Arab Emirates and 11 more countries in Southeast Asia. On that same year, the band went on 25 tours from 10 different countries bringing in the music they've worked on.
3.4 million copies later, the band has become one of the biggest international acts in Asia, including the Philippines. From the up-tempo hit "Something You Should Know," the fourth studio album was then released called "Nothing To Lose" where the band became famous in South Africa. On the same year, Soren Madsen left the band and the trio continues today.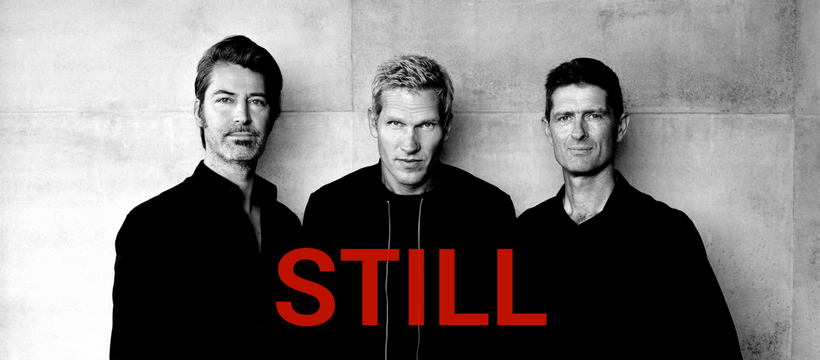 IMAGE Michael Learns To Rock
This November, celebrate 30 years with Michael Learns To Rock as they bring their latest album "Still" this coming December 4, 2018, at SMX Convention Center Davao, December 6, 2018, at Sta. Rosa Sports Coliseum, Sta. Rosa Laguna, and December 7, 2018, at Waterfront Hotel Ballroom, Cebu.
Tickets will soon be released so watch out as we update you with the prices here. For more information about Micheal Learns To Rock, visit Ovation Productions at Ovation Productions. 
Details:
What: Michael Learns To Rock STILL Asian Tour
When: December 4, 2018, December 6, 2018, and December 7, 2018
Where:
SMX Convention Center, 3rd Level, SM Lanang Premier, J.P. Laurel Ave, Lanang, Davao City
Sta. Rosa Sports Coliseum, Leon Arcillas Blvd, Santa Rosa, Laguna,
Waterfront Hotel Ballroom, Cebu, City
Facebook: Ovation Productions
Website: Ovation Productions Manila
---
Ticket prices to follow.