Boozefest, Rocktober, and Brew Fest Events this October 2018
This October, exciting events are guaranteed to bring revelry in our steady nights! Indulge in your favorite drinks and listen to the most sought-after bands in the country in these momentous happenings one would not want to miss out on. Check out these events happening in the metro in these Megaworld Lifestyle Malls.
Eastwood City's Boozefest
Eastwood Citywalk has started celebrating Oktoberfest with its very own Boozefest, which kicked-off last September 28. It is a three-week long festivity, slated until October 27. Set at the Eastwood Central Plaza and Fuente Circle, the weekend celebrations will be jammed with a lineup of bands, overflowing booze, and dynamic fusion of flow arts.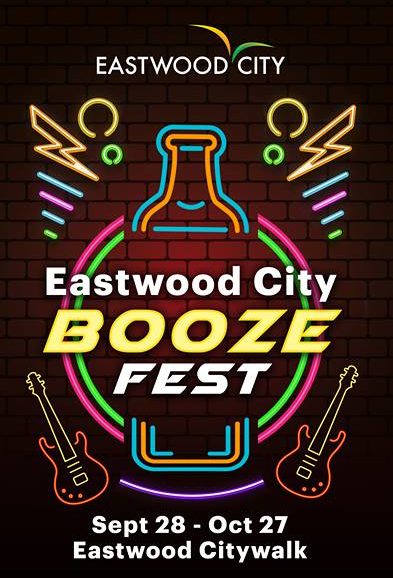 On October 5, 7 p.m., guests can listen to familiar tunes from the hottest indie bands: Leanne and Naara, SUD, Carousel Casualties, and Dane Hipolito. Hear new material on October 6, 8 p.m. from St. Wolf, Bleu Rascals, Let Gravity, Hulyo, and Bopek.
At Fuente Circle, the Ransom Collective, Asch, Oh Flamingo! and Signalgiant will perform their crowd-favorite songs on October 13, 8 p.m. While, on October 19, the crowd will be hyped up with stellar performances from Sponge Cola, Brisom, Lunar Lights, and Room for Cielo, at Eastwood Central Plaza, at 7 p.m.
Spongecola
Eastwood City's Boozefest concludes on a high note on October 27 as Apartel, a soul indie band formed by OPM icon Ely Buendia, launches its debut album at Eastwood Central Plaza, 8 p.m.
What: Boozefest
Where: Eastwood City, 188 E Rodriguez Jr Avenue Bagumbayan, Quezon City
When: September 28 to October 27, 2018
Tickets: Free Admission
Venice Grand Canal's Rocktober: Rider's Meet
Meanwhile, at Venice Grand Canal, all riders in the metro unite for the anticipated Rocktober: Rider's Meet, from October 13 to 20. Get to meet your fellow bikers as you listen to band performances and indulge in overflowing food and beers. The big bikes display is also the one you should watch out for.
Get ready to rock, rally, and roll at Venice Piazza with some of your favorite idols in the rock music industry. Catch Hilera, Imago, and Sandwich on October 13 and get ready to rock out one last time on October 20 with Flying Ipis, Basti Artadi, and Franco. Performances will begin at 7 p.m.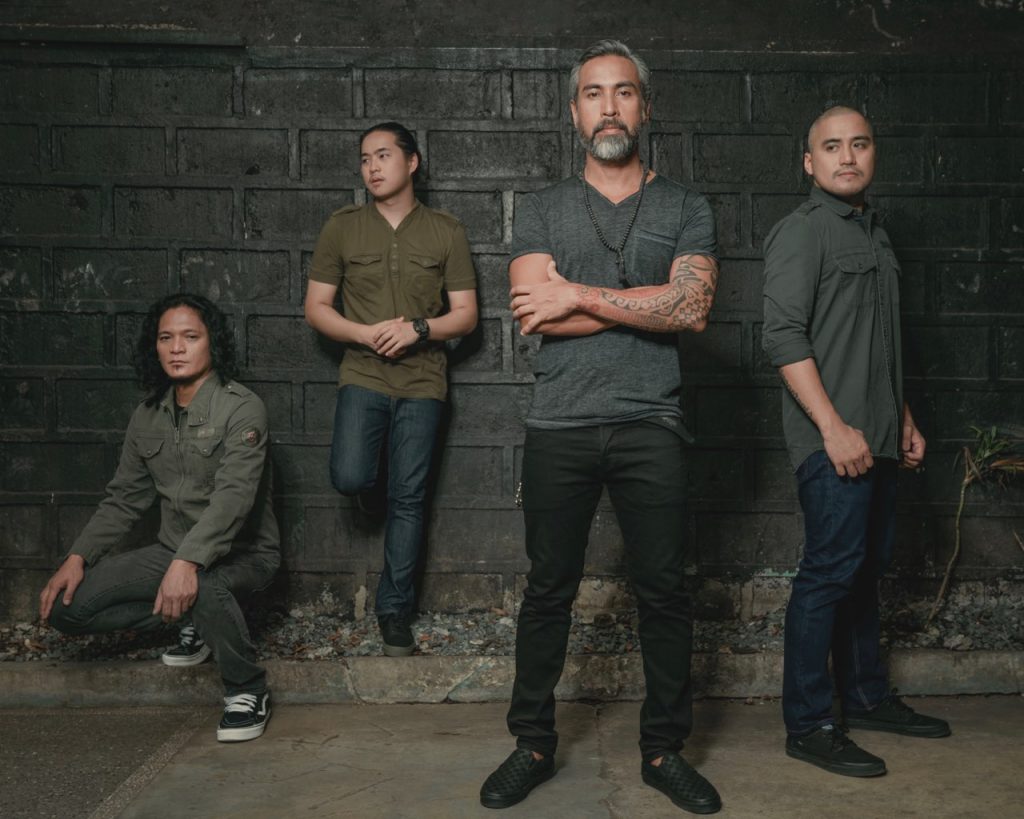 Franco
Bring your big bikes with you on October 13 and 20, at 4 p.m. onwards to receive free beer and snack deals.
What: Rocktober: Rider's Meet
Where: Venice Grand Canal, McKinley Hill Garden Villas, Upper McKinley Rd, Taguig
When: October 13 and 20, 2018
Tickets: Free Admission
Uptown Bonifacio's Brew Fest
The last part of the series of after-work parties is the Uptown Bonifacio's Brew Fest on October 20, at 3 p.m.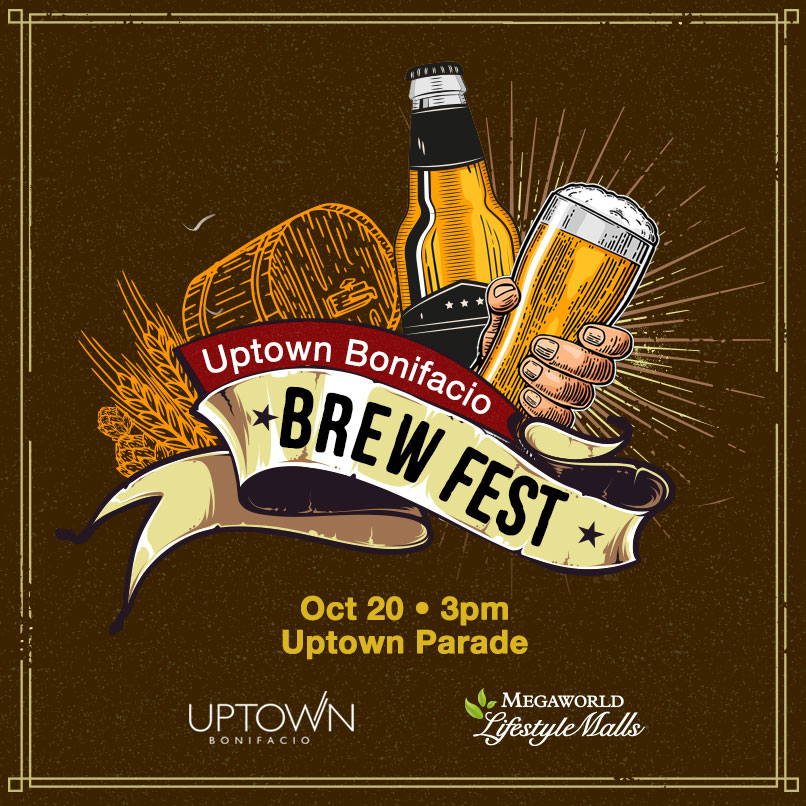 Go on a hunt for the wild beers at Uptown Parade and quench your pressing need for the best local and international beers at the Pop-Up Bar. There will also be performances from your favorite local DJs and to heighten the celebration, join and dig into the Pub Quiz and Beer Olympics that will test your "Brew IQ" and let you win exciting prizes.
Meanwhile, car enthusiasts can also get in touch with their inner gearhead upon seeing an array of car and motorcycle display at the Beers and Gears: Car Fest. Roam around Uptown Bonifacio and find the brew fest special exclusive, limited-time offers at selected Uptown Bonifacio establishments.
What: Brew Fest
Where: Uptown Bonifacio, Bonifacio Global City, Taguig
When: October 20, 2018
Tickets: Free Admission
Visit www.megaworldcorp.com/lifestyle-malls for other events and information. You may contact them at +63 (02) 905 2800 loc. 1711-1713 or email them through customerservice@megaworldcorp.com.