'Snapshots of a Happy Childhood' Enjoins Creative Activism with Lomography
Perhaps capturing moments of childhood was best described by Austrian Ambassador to the Philippines, Bita Rasoulian, when she said, "Childhood is fleeting, and memories are unreliable, but photos will last forever." This, while reminding us with the bittersweet feeling brought about by the past, ultimately seals memories to the present and immortalizes it through photographs.
One of the photographs taken by SOS Youth using one of Lomography's cameras.
When paired with SOS Children's Villages' aim to provide abandoned children with families of their own, plus Lomography's fun and spontaneous way of taking photographs, the Austrian Embassy in Manila enjoins creative activism as a means to unite different sectors of society for a great cause and promote "the rights of every child to a happy childhood".

(From left to right) The Podium's Mall Manager Nona Go-Castañares, The Podium's Assistant Vice President Christian Mathay, Senior Vice President for Marketing Communications of SM Millie Dizon, President of SOS Children's Villages Philippines Ma. Angeles Guanzon-Lapeña, Austrian Ambassador to Philippines Bita Rasoulian, and Wholesales Manager of Lomography in Asia Pacific Edwin Chau, gathers in the ribbon cutting ceremony in the launch of "Snapshots of a Happy Childhood" exhibit. 
With this generation's love for photographs, Snapshots of a Happy Childhood makes this possible!
The LomoWall stands at 6×14 feet, creating a pattern with over 1,000 photographs of children.
Walk through the LomoWall from September 1 to 24 and peruse a thousand photographs taken both by children of SOS Village in Manila and by the Lomography community around the globe!
The Lomography Movement
In addition to the advocacy painted in its backdrop, what makes these pictures interesting is Lomography's avant-garde movement of capturing these memories via camera and cross-processing its film to make these memories feel real as you hold them with your fingertips. With color film chemicals laden in its process, photographs become more saturated and more contrasting, according to Lomography's Edgar Alberto.
Plus, as they take film photography to greater heights, they also have a movie camera which lets you make silent films with, paving the way to perhaps the Golden Age of experimental photography and filmmaking.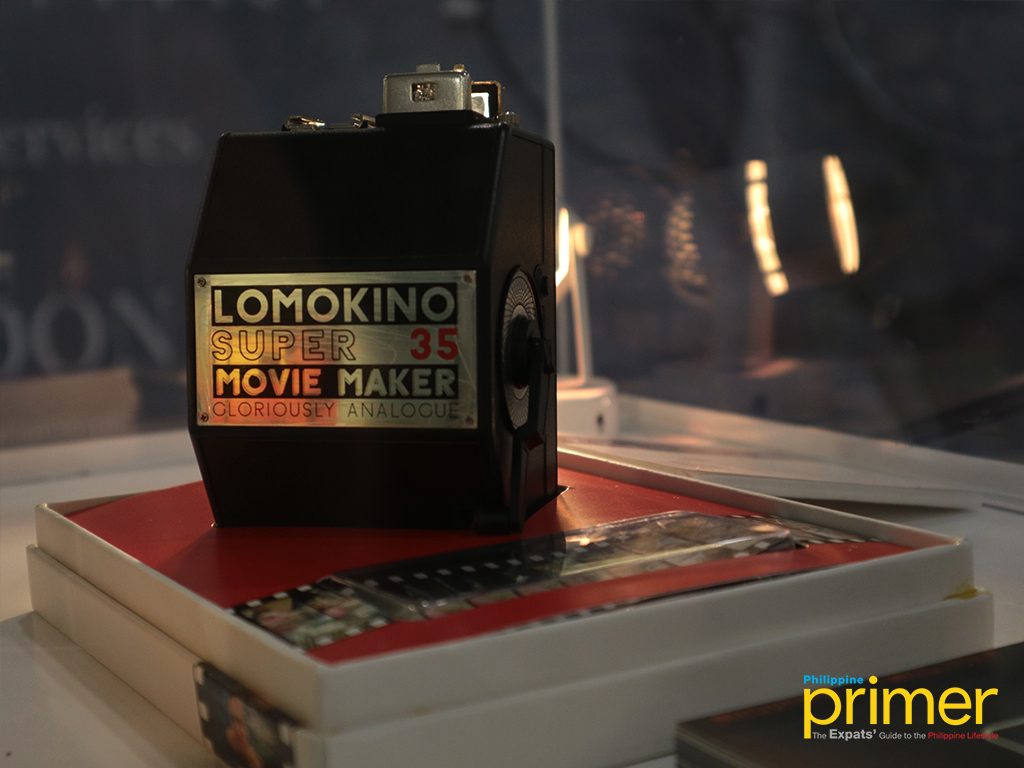 The Lomokino lets you take movies by cranking it manually, bringing you the whole package of the analog experience.
With Lomography's fun, spontaneous, and carefree shots, the movement ushers you to an era of not thinking about the rules when it comes to creativity, according to Edwin Chau, Lomography's Wholesales Manager in the Asia Pacific; and as Lomography is an international company, Alberto adds, "We don't have to speak the same language, we just need to understand each other through pictures."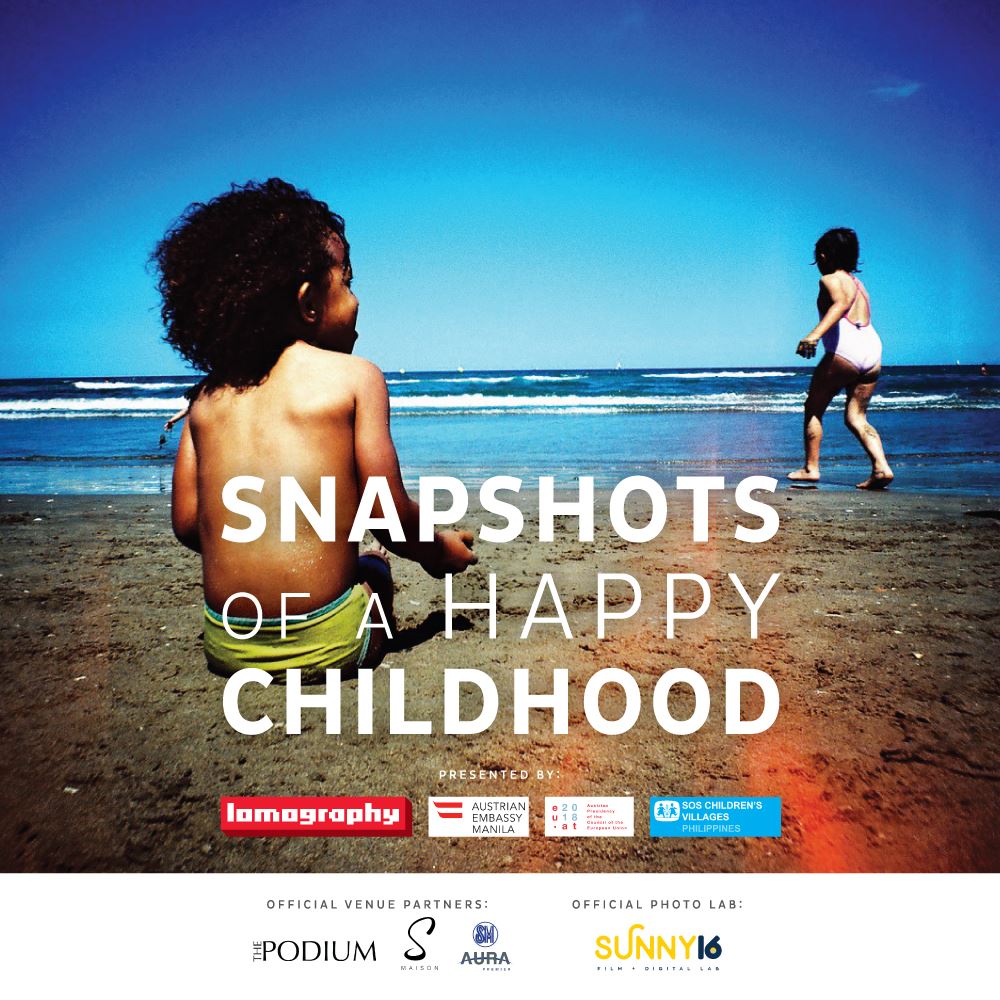 Photographs taken by Lomography's cameras may still be witnessed from September 10 to 16 at S Maison and from September 17 to 24 at SM Aura Premier.
Details:
What: Snapshots of a Happy Childhood
Where: SM Supermalls (The Podium, S Maison, and SM Aura Premier)
When:
September 1-8 (The Podium)
September 10-16 (S Maison)
September 17-24 (SM Aura Premier)