Circulo Verde Food Truck Fair: A Weekend Of Food Adventure
Where you live is where life unfolds itself. In a community with a culture of busy streets and tall buildings, Circulo Verde changes living in a city by gathering people in a simple weekend fest of gastronomical food adventure. Join Circulo Verde as they bring us the Food Truck Fair happening at Industria, Circulo Verde, Quezon City for the weekends of August and is extended till September 30th!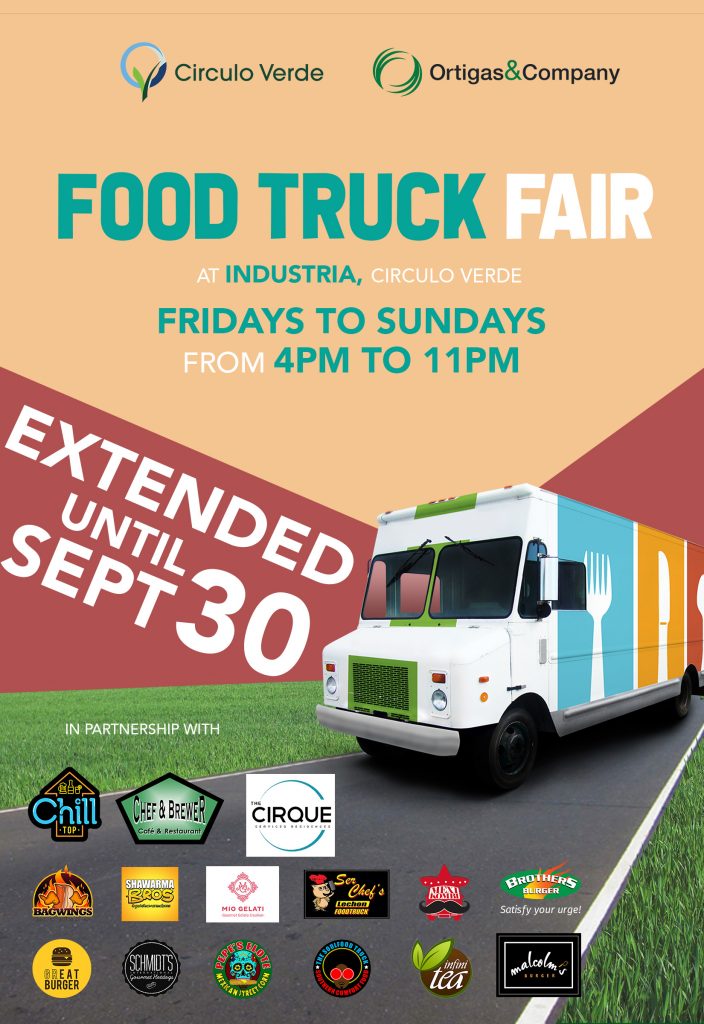 Industria by Circulo Verde is one of Ortigas and Company's lifestyle and commercial area perfect for events, shopping, and dining. It's a modern and convenient place for a community gathering. Given the surrounding's fast-paced culture and high-rise buildings and establishments, Industria by Circulo Verde gives us the vibe of an urban-suburban life through their Food Truck Fair where customers get to experience belonging to a close-knit community.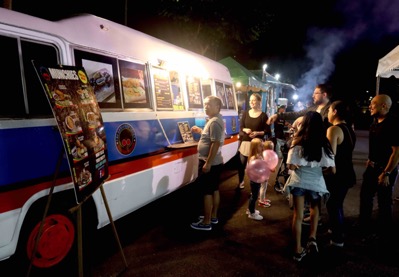 Discover Circulo Verde's food community with Chef & Brewer, Circulo Verde, Chill Top Circulo Verde, Kambal Pandesal Bakery + Cafe, and The Cirque Serviced Residences. Food trucks such as The Soul Food Truck PH, Mexikombi, Bagwings, Mio Gelati, G.R.EAT Burger Truck, Pepe's Elote Mexican Street Corn, Schmidt's International Gourmet Hotdog, Ser Chef Lechon, Infinitea, and Malcolm's Burger will also be there so make sure to get your appetites ready as they take you to a weekend of food galore!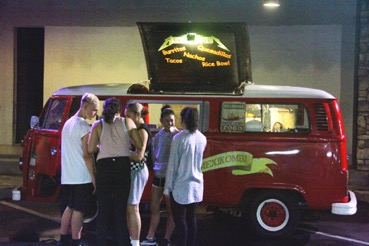 Take your weekend to a whole new level with live acoustics and good food and head over to Industria on Fridays to Sundays from 4 p.m to 11 p.m on this dates:
August 24 to 26, 2018
August 31 to September 2, 2018
September 7 to 9, 2018
Don't miss the Food Truck Fest at Industria, Circulo Verde, Bagumbayan Quezon City! For more information, you can call Circulo Verde at (02) 477-1393 or visit their Facebook page at CirculoVerde.Ortigas.
Details: 
What: Circulo Verde's Food Truck Fair
When: August 24 to 26, 2018, August 31 to September 2, 2018, and September 7 to 9, 2018
Where: Industria, Circulo Verde 1110, 70 Calle Industria, Bagumbayan, Quezon City
Facebook: facebook.com/CirculoVerde.Ortigas/
Website: http://www.ortigas.com.ph