Leon Gallery's The Magnificent September Auction 2018
Juan Luna, Felix Resurrection Hidalgo, and Fernando Amorsolo are just some of the Philippines' greatest visual artists. While many are content with just seeing their works in museums, those who know their true value understandably want them as part of their private collection.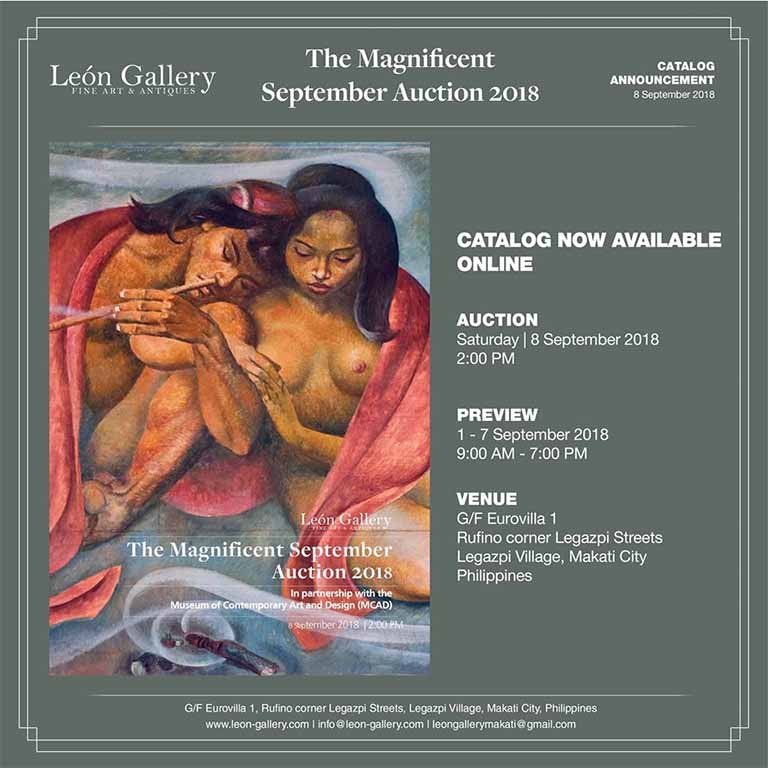 IMAGE Leon Gallery Facebook page
On September 8, 2018, Leon Gallery, in partnership with the Museum of Contemporary Art and Design (MCAD), will hold The Magnificent September Auction 2018 at Leon Gallery.
After searching far and wide, Leon Gallery finally has one of Botong Francisco's greatest works. The painting is none other than "The Nose Flute" (1955). One of Botong's largest easel works (measuring at 4 feet by 6 feet), this painting has only been seen once in public – when it changed hands back in 2012. The starting bid for this priceless painting is Php 28 million. The sale is in cooperation with One East Larasati Hong Kong.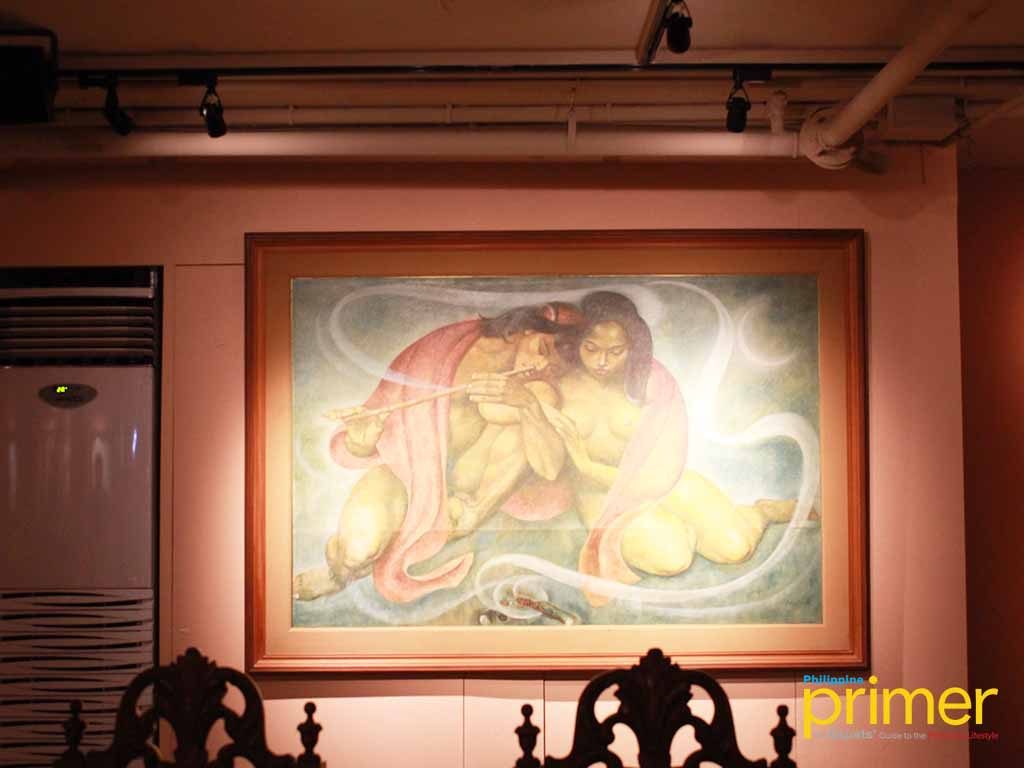 Botong Francisco's The Nose Flute (1955)
Other works to be auctioned off are Vicente Manansala's Pila sa Bigas (Php 6 million), Fernando Amorsolo's Dalagang Bukid (Woman with Banga) (Php 4 million), Jose Joya's Bird Song (Php 500,000), an untitled Hidalgo (Php 300,000), and an untitled Luna (Php 180,000).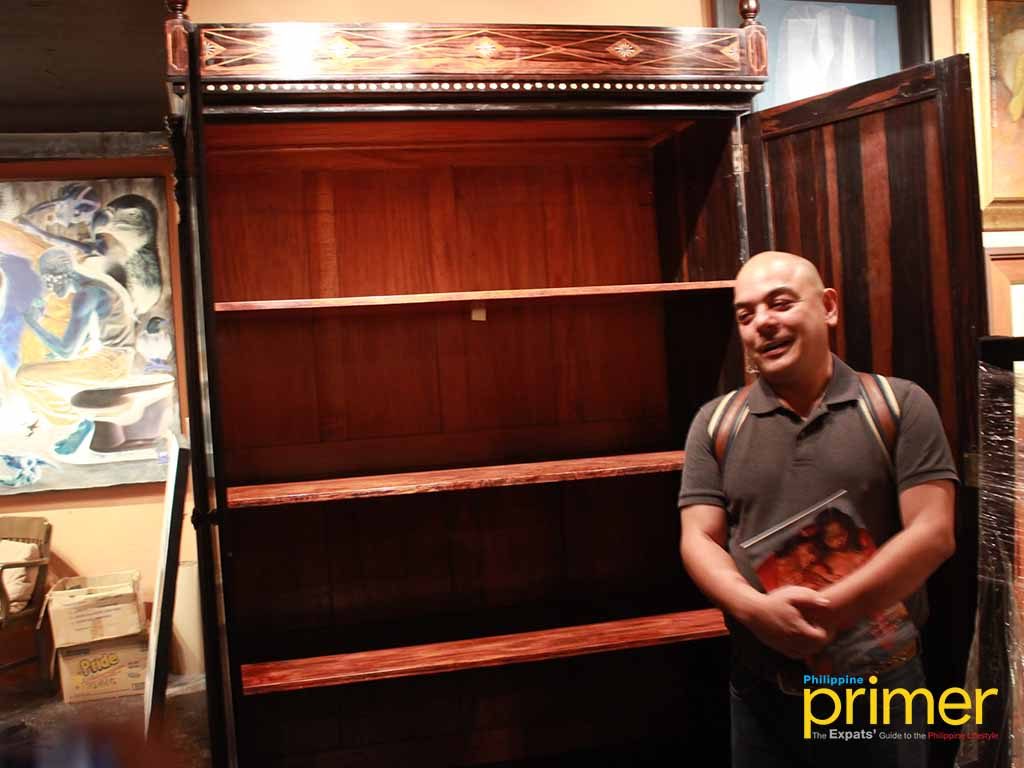 Carlos Celdran, a descendant of Dr. Fabella, explaining the wardrobe's history
Apart from works of art, there will also be furniture. Among them is a four-poster bed (Php 400,000) made by Ah Tay and once belonged to Trinidad Pardo de Tavera.  Another piece of furniture to be auctioned of is a towering Kamagong wardrobe that once belonged to Manuel Quezon's Secretary of Health, Jose Fabella (founder of Fabella Hospital).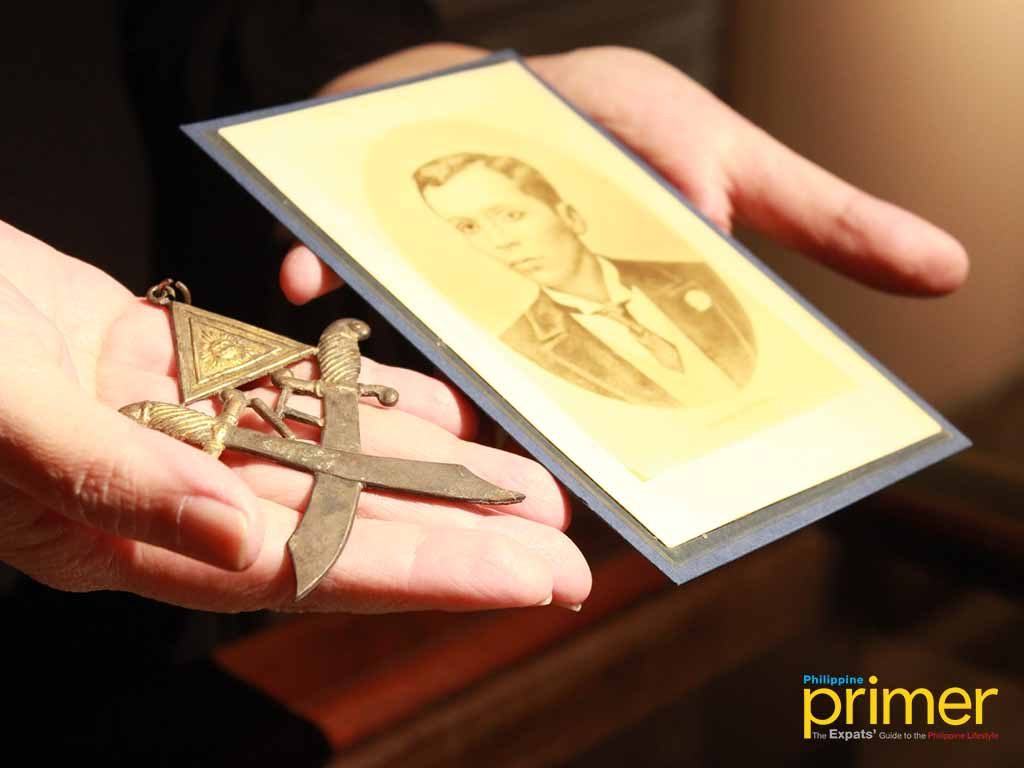 The ceremonial medal worn by the Supreme Council of the KKK and Bonifacio's only known photo
Interesting still are artifacts related to the Katipunan. One such artifact is an extremely rare Ceremonial Medal of the Supreme Council of the Katipunan, presumably made by Doroteo Nakpil. As the leader of the Katipunan, it's quite unusual that Bonifacio only has one known photo in existence. This photo will accompany the lot dedicated to Katipunan artifacts. Other Philippine Revolution-related items are a rare and important letter from Josephine Bracken Rizal to Emilio Aguinaldo and a letter from Jose Rizal to Don Alejandro S. Macleod.
To know more about The Magnificent September Auction 2018, please visit Leon Gallery's website.
Details:
What: The Magnificent September Auction 2018
When: September 8, 2018; 2 p.m.
Where: Leon Gallery, Eurovilla 1, Rufino corner Legazpi St., Legazpi Village, Makati City
Website: leon-gallery.com