World Travel Expo 2018 Happens This October 26 to 28
Following its laudable success last year, the much-awaited World Travel Expo returns for its third year this October 26 to 28, 2018 at the SMX Convention Center Manila.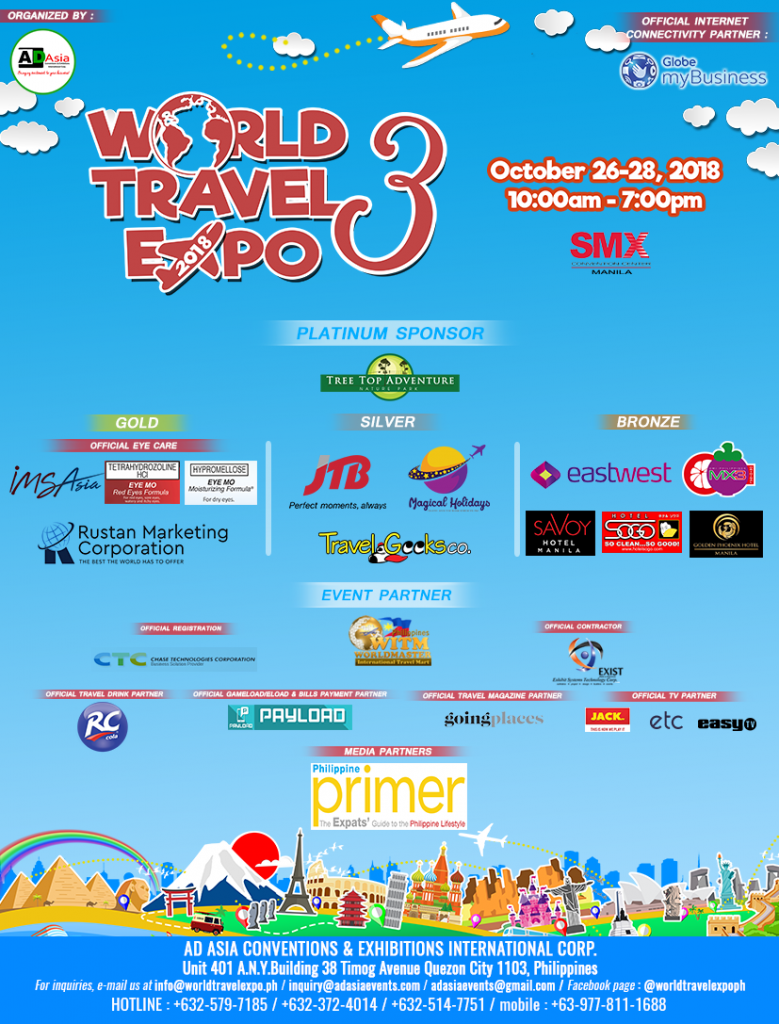 With the theme "Wanderers Unite," the three-day exposition will showcase 278 booths of Inbound and Outbound Travel Operators, Travel Agencies, Cruise Lines, Hotel/Resorts/Serviced Apartments Accommodations, Themed Tours, Business Travel, Travel Gears, and Industry Partners.
Travelers, entrepreneurs, and the like are encouraged to participate as the event will bring together destinations, tourists attractions, organizations and business trade relations in the field of hotels, airlines, cruises, and other means of travel from around the globe, allowing visitors to score exclusive travel discounts and deals, as well as providing useful and information for their future travels.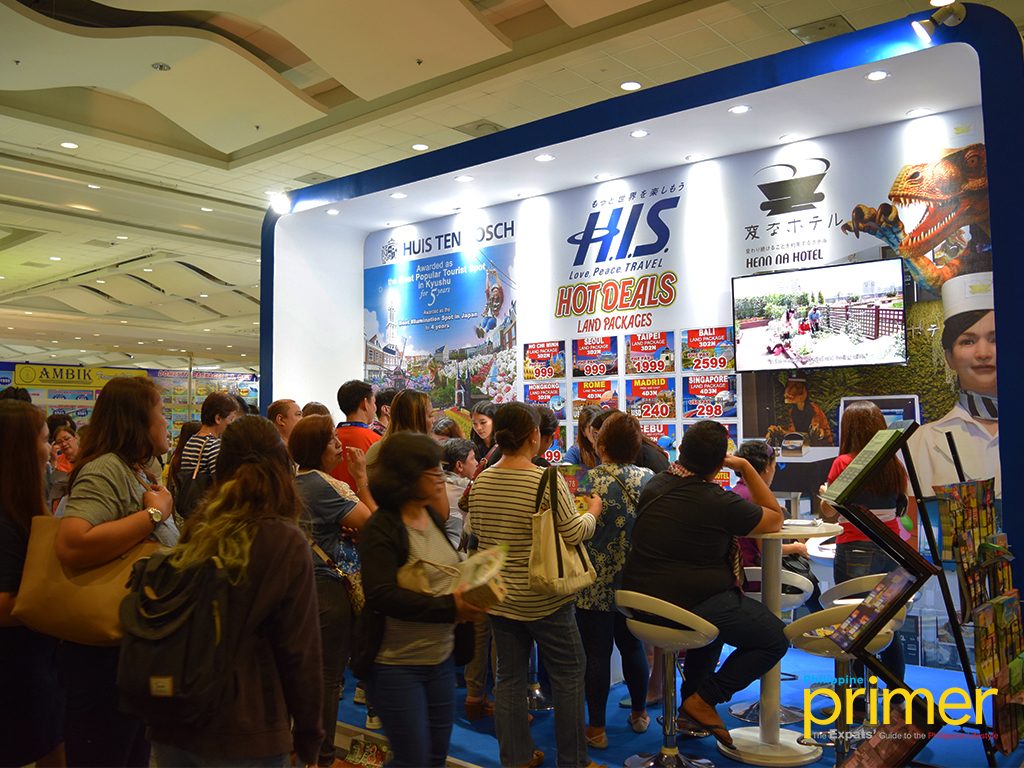 Visitors line up to get exclusive deals during the World Travel Expo 2017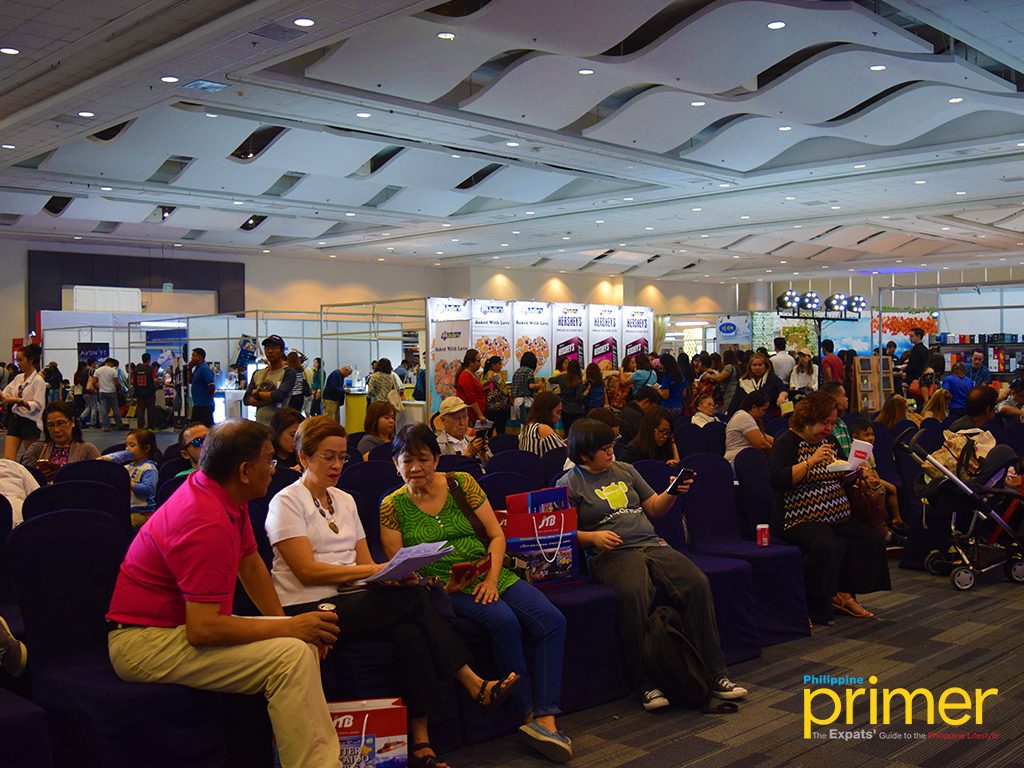 The event has got hot deals for all travelers
Aside from featured activities related to local and international travel and tourism, there will be Product Launching and Company Presentations, World Travel Expo Awards, B2B Business Matching, Holiday and Dream Destination, Lucky Raffle Draws, Outbound Tourism Forum, Travel Photography Competition, Fun Club Interaction, Video Montage Contest, and On-site Travel Product selling.
World Travel Expo 2018 is now included in the international calendar of fairs, becoming a marketing platform for the travel industry and serving as a channel of international and national tour operators, airline companies, travel authorities and the public. To view the list of exhibitors, click here.
Tickets are priced at Php 50 for walk-ins. Register online to get a discount! For more information about the event, see the details provided below.
Details:
What: World Travel Expo 2018
When: October 26 to 28, 2018; 10 a.m. to 7 p.m.
Where: SMX Convention Center Manila, Mall of Asia Complex, Pasay City
Website: www.worldtravelexpo.com.ph
Facebook page: facebook.com/worldtravelexpoph/
Email: worldtravelexpo.ph@gmail.com
TEL: (+632) 579 7185, (+632) 372 4014, (+632) 921 2473; (+632) 370 1438
Mobile: 0977-811-1688
---
Philippine Primer is an official media partner to the World Travel Expo 2018.