'Dreamscapes' of Artist Perfecto Mercado Celebrated in Book, Exhibit
A late artist who started with painting movie billboards to fine art painting is celebrated through the new book, Dreamscapes: The Art of Perfecto Mercado by Gari R. Apolonio. The launch will be held on August 25 at Gateway Gallery, the art museum of Araneta Center.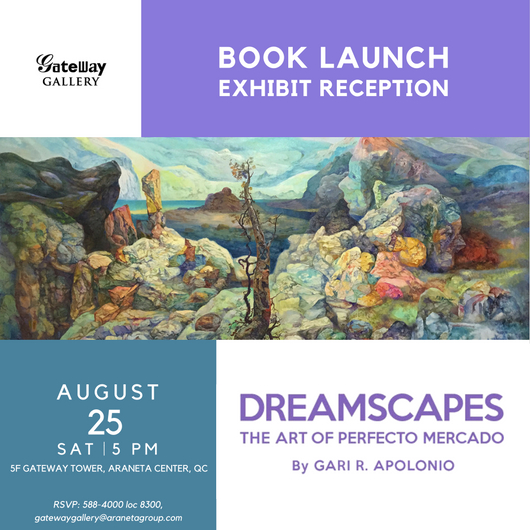 "It is time," says art historian and museum curator Gari R. Apolonio on the publication of his book lauding the "artistic achievements of a relatively unknown but relentless artist whose talent and body of work deserves exposure and recognition."
The late artist Perfecto Sablan Mercado produced his masterpieces in the first decade of the 21st century. These were labeled by Apolonio as "Dreamscapes" or works depicting "new representations of landscapes, mindscapes, or otherworldly vistas that are strangely familiar and deeply spiritual."
"Art history should serve the needs of unknown yet talented artists like Mercado, who did not finish high school and had no formal studies in art," said prolific art historian Professor Santiago Albano Pilar.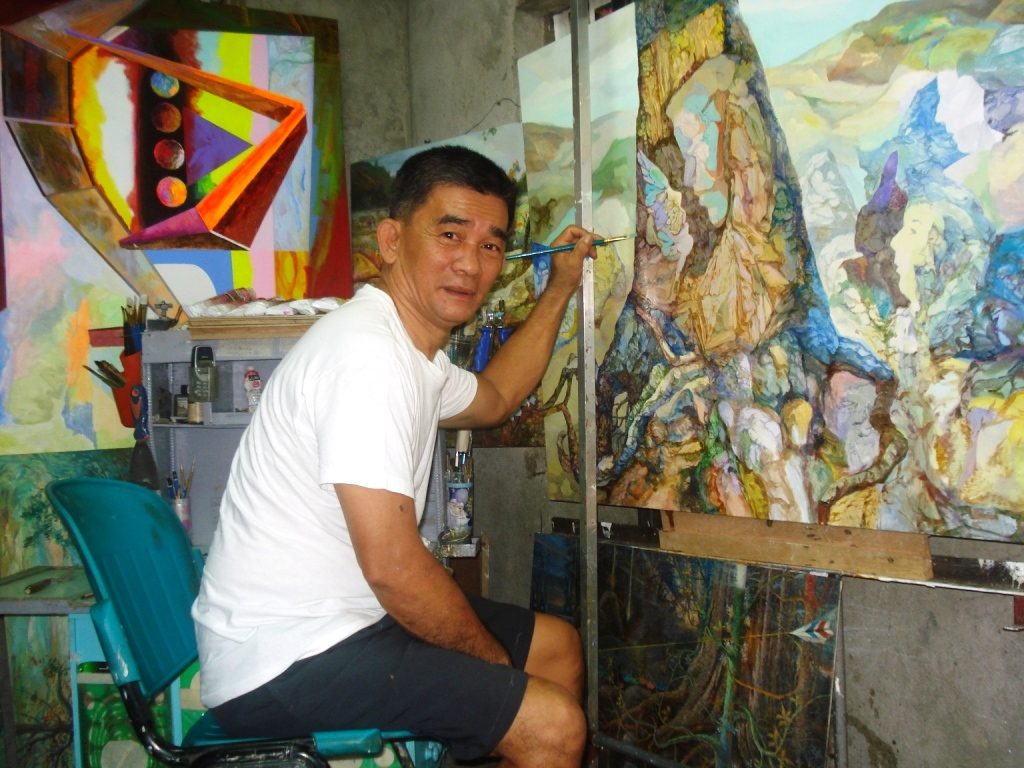 Mercado at his studio in Capas, Tarlac in April 2010
The book launch will coincide with the opening of a retrospective exhibit of Mercado's "dream-making" that spanned 40 years. The exhibit, which presents a concisely comprehensive chronicle of Mercado's artistic journey, also serves as the "actual equivalent" of the book, allowing the viewer to have a first-hand experience of his artworks, his major styles and its "colors, textures, and nuances."
The exhibit will also feature Mercado's old photographs, art paraphernalia, and a video material for a holistic perspective of his life and his art.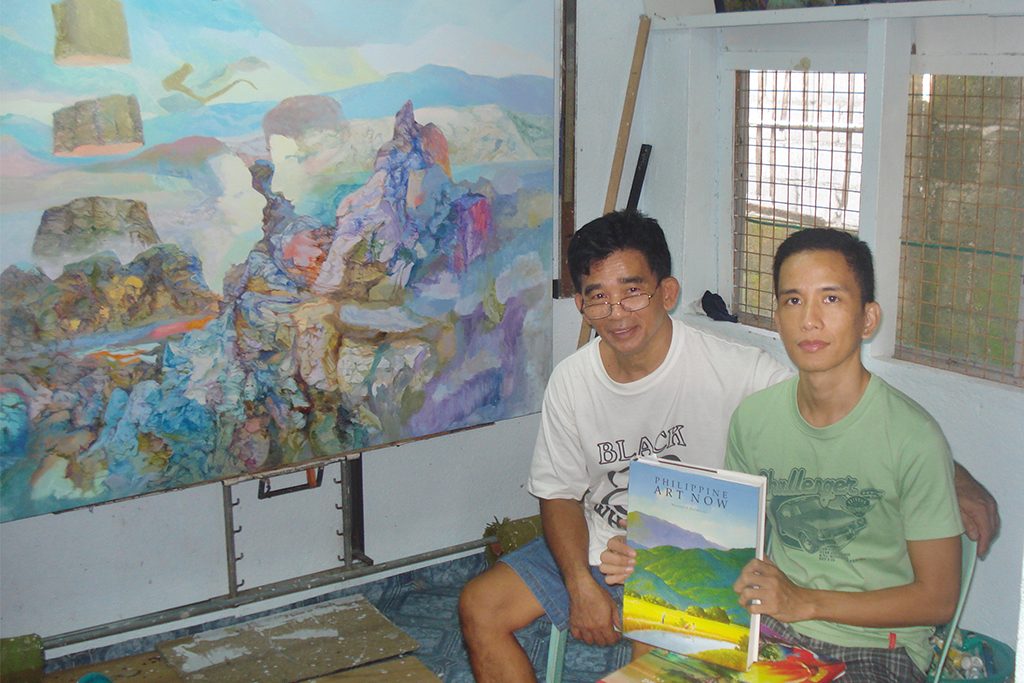 The Dreamscapes author interviews Mercado (on left) in October 2010
Apolonio says that Mercado's dream-making may have abruptly ended, but through the book and his body of work, extensions of his dreams and vision, his memory will be kept alive by their "sheer power and magic" and the support of his family, followers, and friends.
Gateway Gallery, located at the 5F, Gateway Tower, Araneta Center, is open from Monday to Sunday, 10 a.m. to 7 p.m. Call 02-588-4000 local 8300, email gatewaygallery@aranetagroup.com. The Dreamscapes exhibit will be open until September 9.
Details:
What: Dreamscapes: The Art of Perfecto Mercado Book Launch and Opening Reception
When: August 25, 2018; 5 p.m.
Where: Gateway Gallery, 5/F, Gateway Tower, Araneta Center, Cubao, Quezon City
---
This is a press release. Minor edits were made prior to publishing.