Adarna House's 'stARTing Conversations' Explains Social Issues to Children at Ayala Museum
Adarna House's 'stARTing Conversations' Explains Social Issues to Children at Ayala Museum
To underestimate a child's ability to think deeper just because they are young– or because they stand taller than waist level by an inch– can be a mistake we are making as adults. Just the same, it is never too late to introduce them to issues that may be far taller than they are, if only to explain them in a language they can fully understand.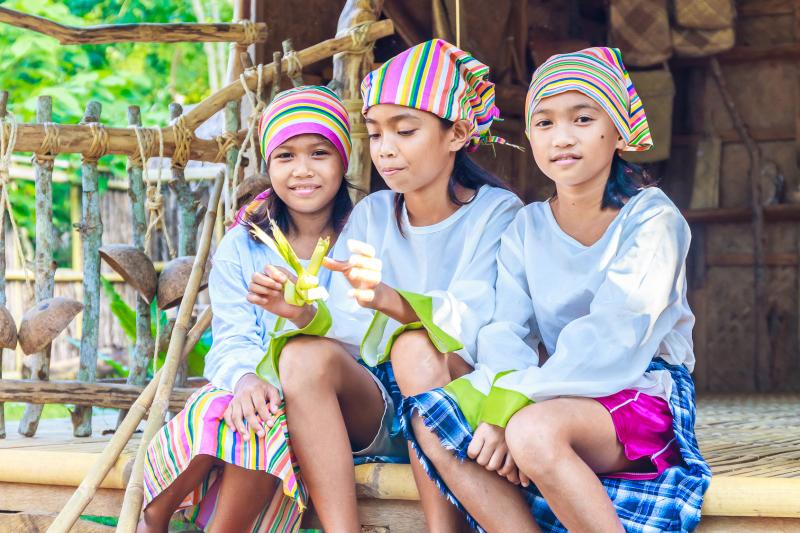 IMAGE MIMS Today
Also taking in to consideration how appropriate the topics can be and retelling them in the best way possible, Adarna Books responds again to every children's need through the beauty of literary art by explaining issues and sensitive topics to kids through stARTing Conversations at the Ayala Museum.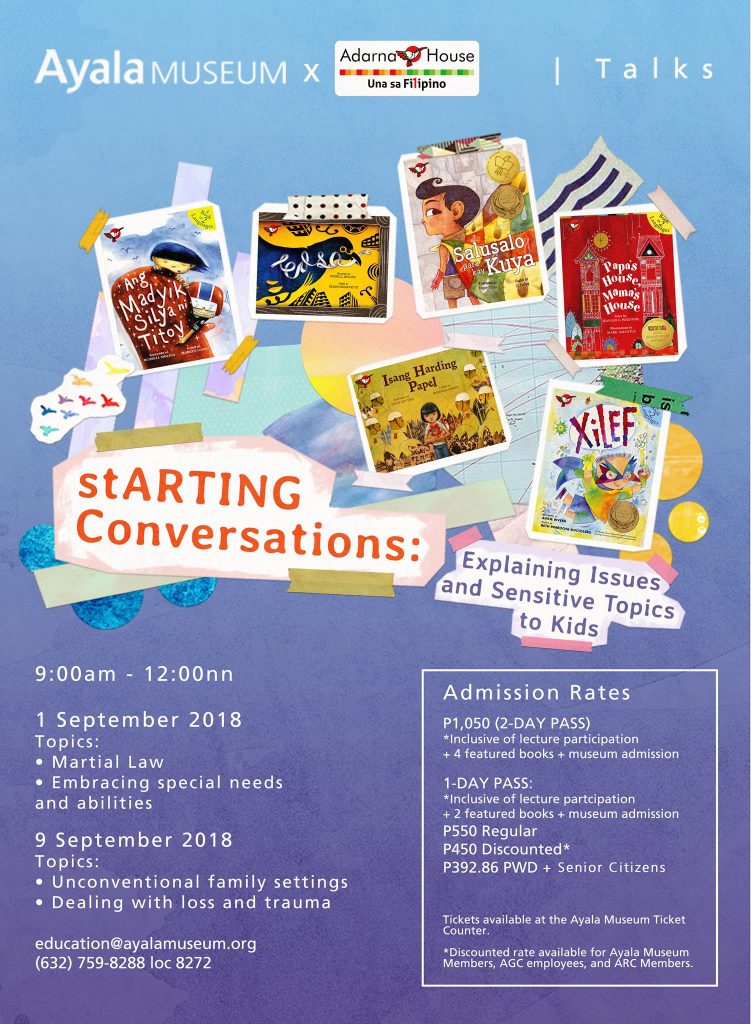 On September 1 from 9 am to 12 nn, let your child listen to Rommel Joson, illustrator of 2015 Filipino Readers Choice Award for Best Children's Book, Isang Harding Papel written by Augie Rivera, which tells the story of Jenny who grows a paper garden while waiting for her mother to come home in the time of Martial Law.

IMAGE courtesy of GMA Network
Author of Sampung Magkakaibigan, Kristine Canon is also present on September 1 to give a lecture about the ten friends of which 9 of them sometimes find it hard to play with one: Karlo. Giving a glimpse of how to embrace friendship, the story reflects the lecture on Embracing Special Needs and Disabilities.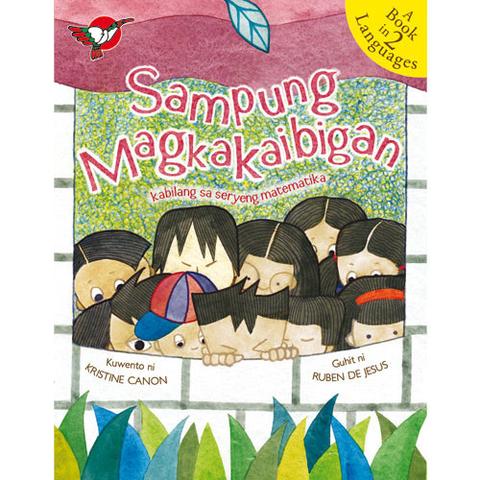 IMAGE courtesy of Adarna
September 9, on the other hand, paves the way to open sensitive topics on Unconventional Family Settings and Dealing with Loss and Trauma by authors Kata Garcia, author of My Family, and Ergoe Tinio, author of Salusalo para kay Kuya which won Best Reads for Kids in the 2016 National Children's Book Awards, respectively.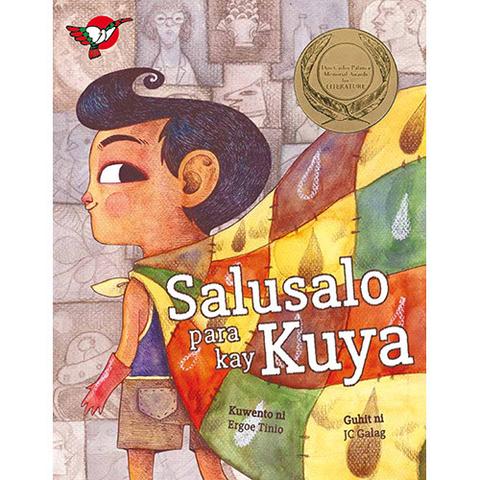 IMAGE courtesy of Adarna
For more information on how to reserve a slot, you can visit their Facebook Event page at www.facebook.com/events or Ayala Museum's website at www.ayalamuseum.org. You may also contact 02-759-8288 for more details.
Details:
What: stARTing Conversations: Explaining Issues and Sensitive Topics to Kids
Where: Ayala Museum, Makati Avenue corner De La Rosa Street, Greenbelt Park, Makati City
When: September 1 and 9, 2018; 9 a.m. to 12 noon
Ticket Information:
Regular: Php 1,050 – 2-Day Pass (inclusive of lecture participation + 4 featured books + museum admission)
Regular: Php 550 – 1-Day Pass (inclusive of lecture participation + 2 featured books + museum admission)
AM Member, AGC, Teachers: Php 450
PWD, Senior Citizens: Php 392.86
---
This is a press release. Minor edits were made prior to publishing.