Meanderings: An Exhibition of The Beauty and Fragility Of Nature
See the environmental advocacy and beauty of the landscape that lies in the paintings of visual artist, Jim Orencio, on his 25th solo exhibition called MEANDERINGS this August 16 to August 30, 2018. 
This August, discover a different touch of paradise as ArtistSpace Ayala Museum and Pinto Art Museum brings us an exhibit that mirrors both the beauty and fragility of nature and the need to preserve and protect it.
In the nine works that constitute the exhibition, the landscape is energized by the "meanderings" of streams and waterways as they negotiate through the stones and undergrowth, carving their own paths and injecting an element of motion in an otherwise still composition.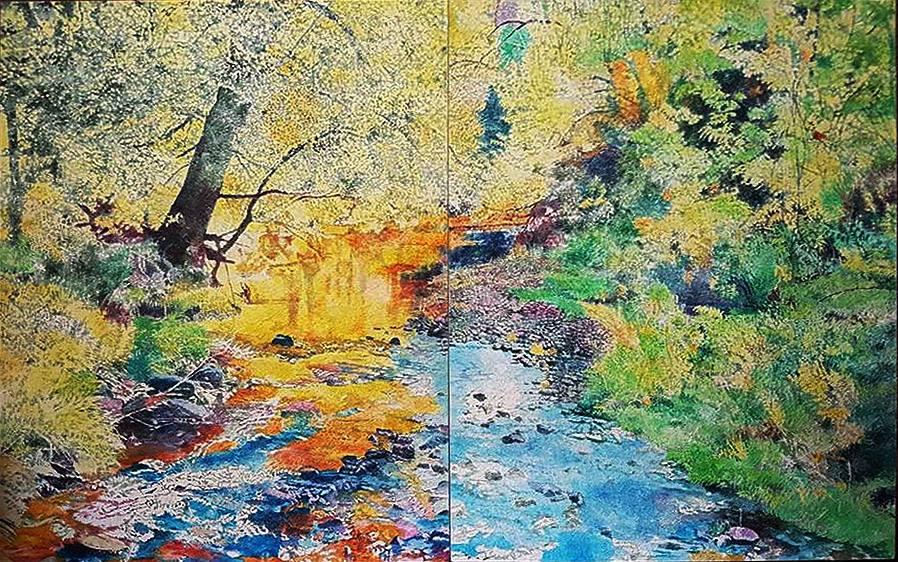 Captured at different times of day—as a nod to the impressionists whose emphasis was on light—the landscape is suggested as pure and pristine, bereft of human presence and intervention. But what lies behind are the shadowed looming threat such as kaingin, or slash-and-burn method, which are still being practiced in the country. 
Through his works, Orencio aims to simultaneously warn and advocate people the beauty and danger of the landscape. 
About the Artist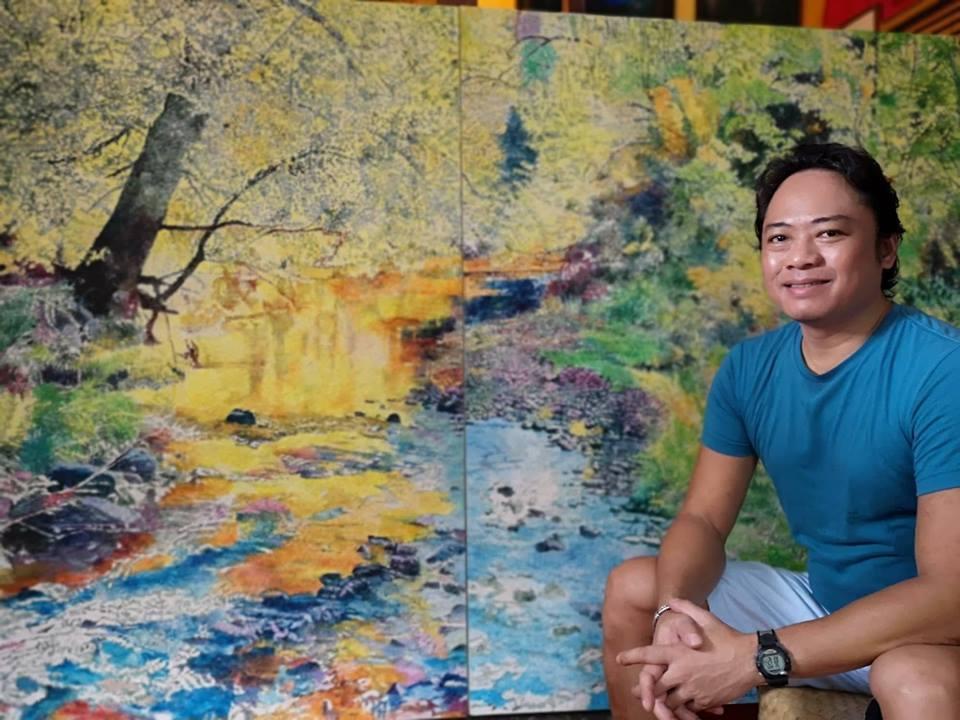 Based in Antipolo City, Rizal, Jim Orencio is best known in the Philippine art scene as a masterful artist of landscapes. His work has since diverged into abstraction, collage and lyrical figurative paintings of Filipiniana but landscape painting has always been a constant. In the recent years, he especially emphasized the genre of landscape as an exemplary action parallel to his ecological advocacy. 
Catch his 25th solo exhibition called MEANDERINGS at the ArtistSpace from August 16 to 30, 2018 with an Artist Reception on August 16, 2018. ArtistSpace is located at the Ayala Museum Annex, Ground Level, Makati Avenue corner De La Rosa Street, Makati City and is open from Mondays to Sundays, 10 a.m. to 7 p.m. Admission is free.
For more information, please call Jane Salvador at (02) 759-8288 or email artistspace@ayalamuseum.org, or contact Jenny Villanueva via email at pintoartmuseum@yahoo.com or call (63) 927-764-5270.
Details: 
What: Meanderings by Jim Orencio
When: August 16 to 30, 2018
Where: ArtistSpace, Ayala Museum Annex, Ground Level, Makati Avenue corner De La Rosa Street, Makati City
Facebook: artistspacegallery
Website: ayalamuseum.org/
---
This is a press release. Minor edits were made prior to publishing.