Giraffage Live In Manila 2018
Prepare yourself as Moonbeats Asia And XX XX present Giraffage live in Manila on September 7, 10 p.m. at  La Fuerza Plaza in Makati.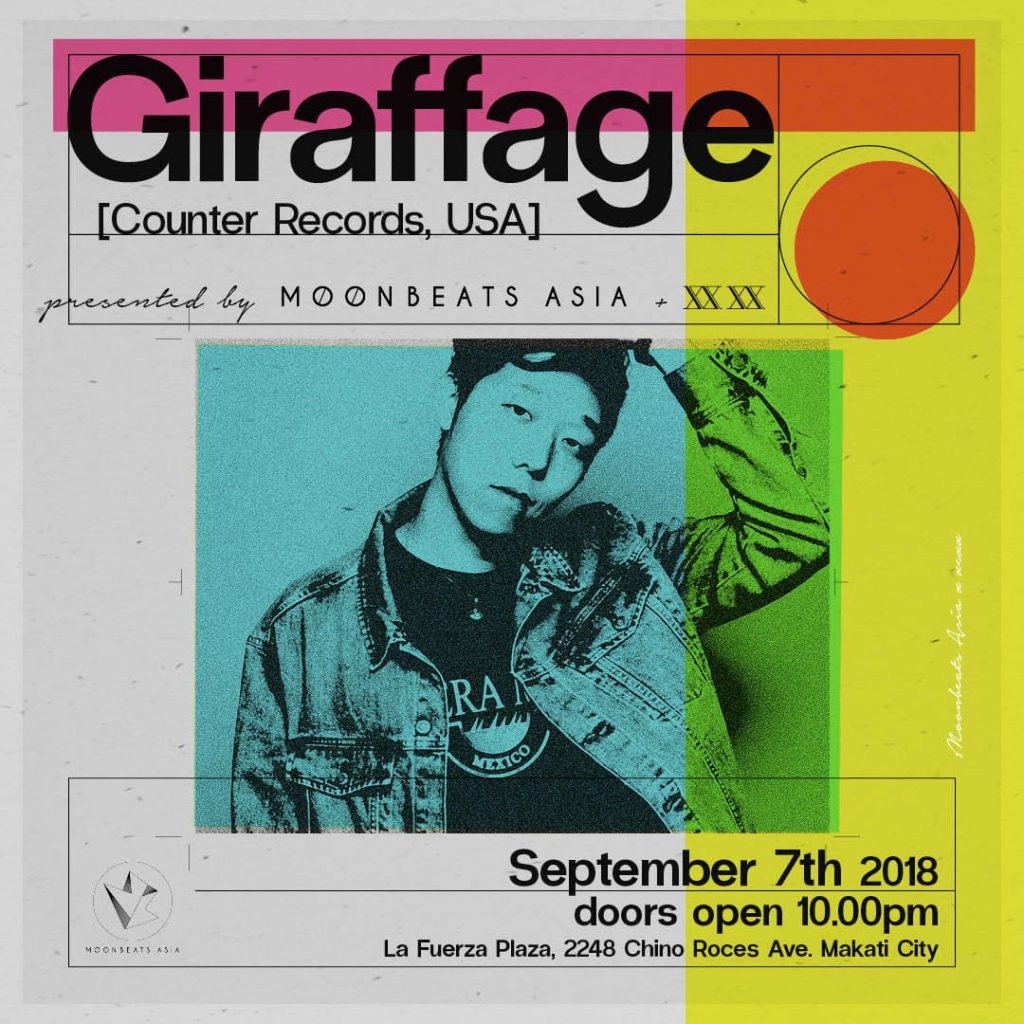 With his dreamy synth-pop productions, San Francisco-based producer Giraffage (Charlie Yin) has been one of electronic music's most refreshing and innovative producers among the landscape. He joined Counter Records in 2017.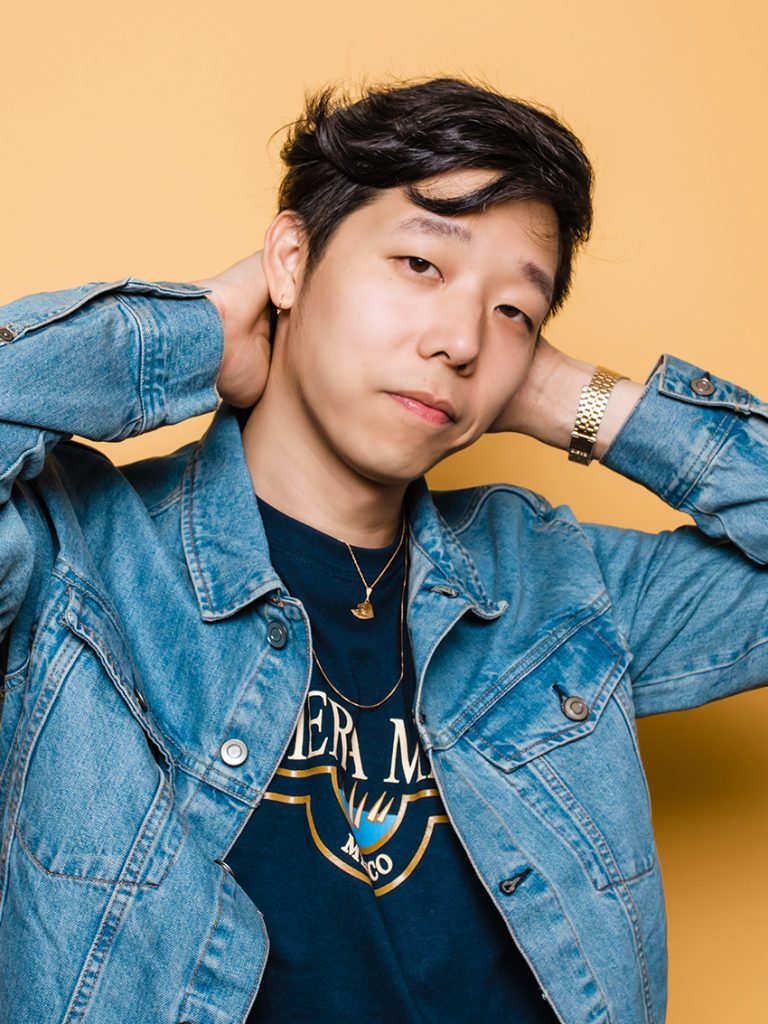 Giraffage
His wide range of musical knowledge acted as a launching pad for his own productions, which he began making on a now-defunct software program called Tabit. From there he began posting songs online and started gaining traction among online music communities. He quickly advanced to more sophisticated programs and after a handful of releases under the moniker 'Robot Science', he introduced Giraffage midway through his final year in college with his self-released synth-pop debut mixtape, Comfort.
By the time he graduated in 2012, he was regularly playing shows across the globe. Like many American kids born to immigrants, his parents disapproved of a career in music and hoped he would pursue a more auspicious path in law or medicine.
Luckily, his success raced ahead following his 2013 Needs mixtape, a release that showcased his versatility as a producer and "omnivorous music lover," as noted by Pitchfork. It wasn't until his world tour supporting Porter Robinson– an experience he considers one of the most pivotal points in his career– that he was able to see the panorama of his rapidly growing fan base. He continued touring with names like Phantogram, Flume, XXYYXX, and dropped his No Reason EP with Fool's Gold in 2014– his first release that featured all sample-free productions.
For the last year and a half, Giraffage has continued to tour and play major international festivals while writing his forthcoming record Too Real. The album, which takes sonic and stylistic cues from such groundbreaking acts as Yellow Magic Orchestra, Haruomi Hosono, Soichi Terada, Interpol, and Radiohead, "is a return to my musical interests and roots," he explains.
Tickets are now on sale at www.mynila.com/events/giraffage-live-in-manila!
Details:
What: Giraffage live in Manila 2018
When: September 7, 2018; 10 p.m.
Where: 20A-20B La Fuerza Plaza 2241 Chino Roces Ave. (Pasong Tamo) Makati City
Tickets: Limited Online Standard – Php 1,200 | Doors – Php 1,500
---
This is a press release. Minor edits were made prior to publishing.