Asia Food Expo at the World Trade Center This September 12 to 15
Get ready as the biggest food trade show of the year, the Asia Food Expo (AFEX), returns to Manila happening this September 12 to 15, 2018 at the World Trade Center in Pasay City.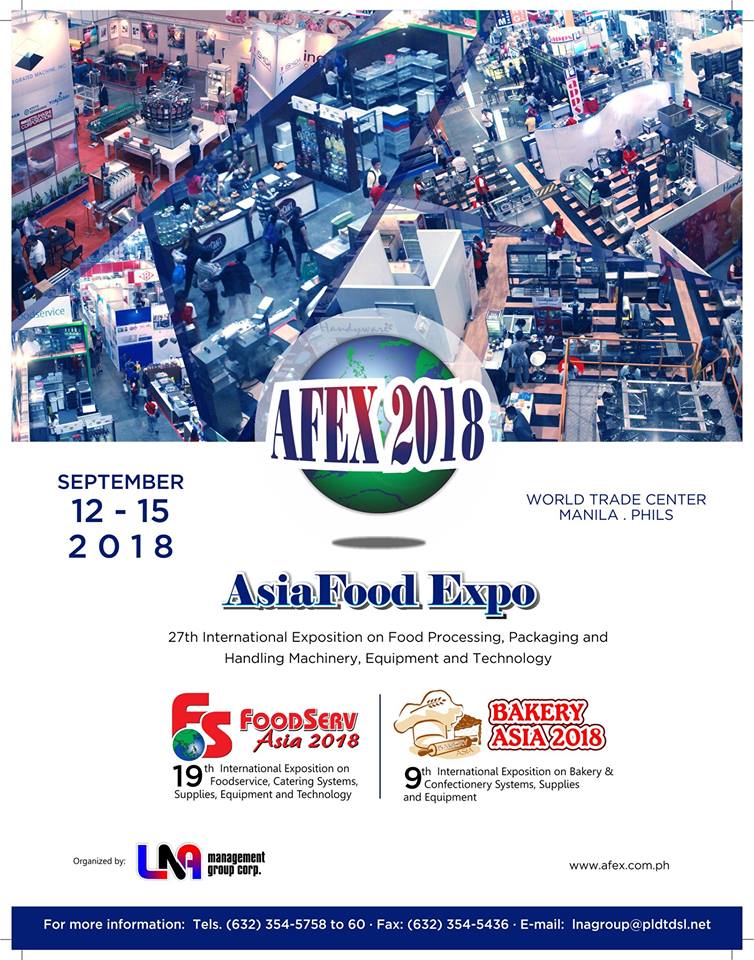 The international expo is set to showcase the most comprehensive line of food machinery and equipment for the food and beverage industry. It will also present the latest top of the line packaging & food processing technologies, food marking and labeling services, material handling equipment, food storage systems, baking accessories and equipment, food services supplies & equipment, coffee and confectionery machinery, process control technology, quality control technologies and solutions among others.
One of the many exhibitors to look for is the Blu Coffee Distributors, who will be bringing the Flair & Cocktails Championships 2018 – Final Round to the event. Everyone will then get to witness the 5th Latte Art Throwdown and the 12th Philippine Grand Barista Cup- National Finals—the biggest coffee brewing competition in the industry—both hosted by Allegro Beverage, the country's leading provider of complete coffee solutions.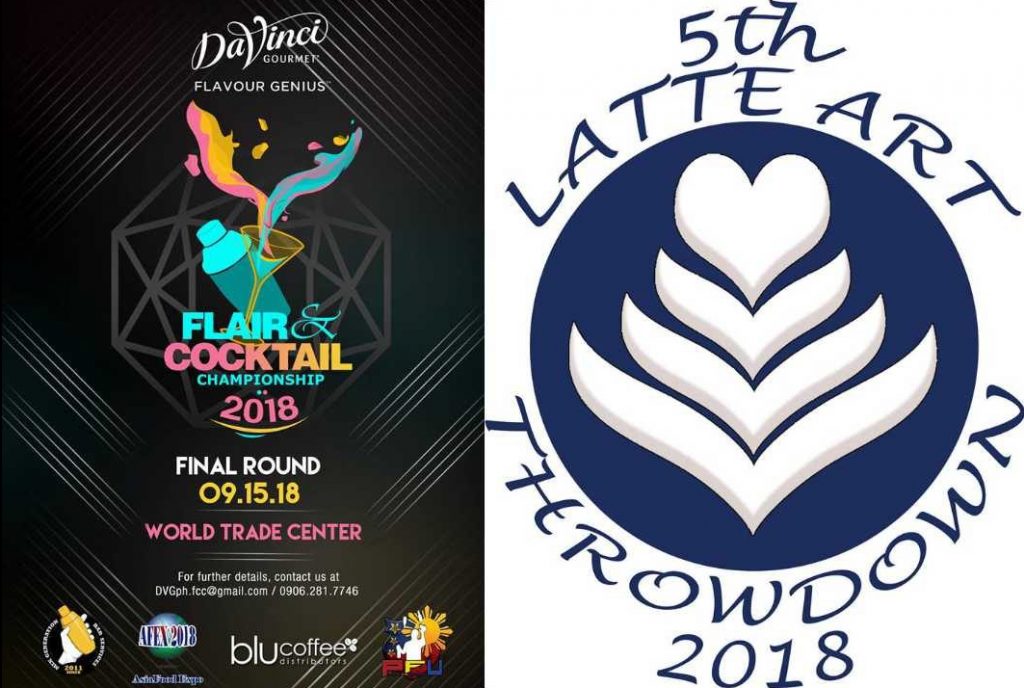 Also, the Rovema Asia will also be at the event with its top of the line packaging equipment to showcase in the event. "Professional customer care with mutual business development and organizational harmony through world-class leadership is a paramount guiding principle in our business philosophy." Mr. Richard Carls, Managing Director of Rovema Asia, said in a statement.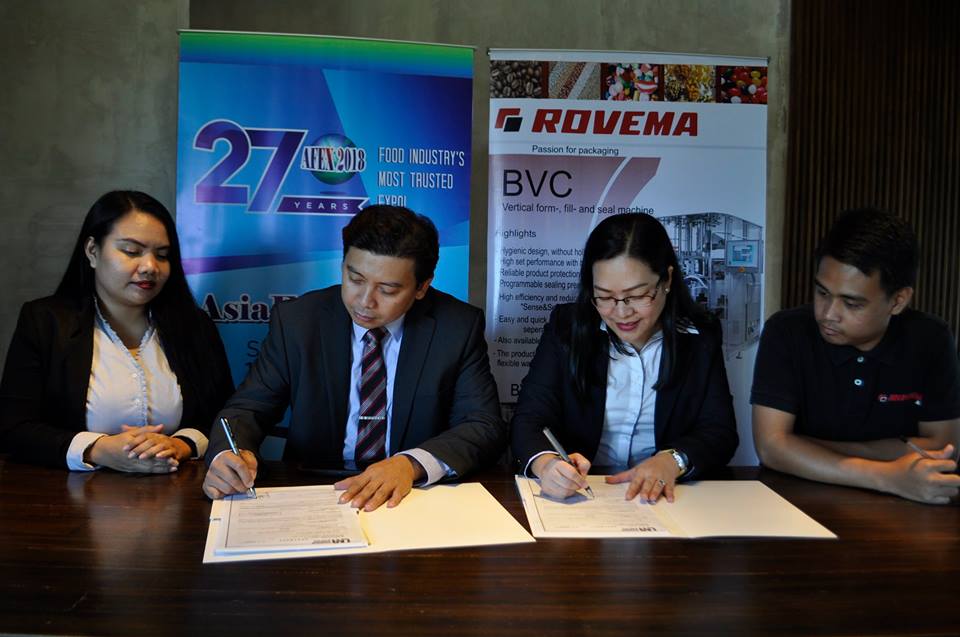 Mr. Richard Carls, Managing Director of Rovema Asia and Ms. Marivic Gacer sign contract of participation with AFEX /IMAGE AFEX Official
The global manufacturer and marketer of precision instruments for use in laboratory, industrial and food retailing applications Mettler Toledo is also joining AFEX.
Co-located events are Foodserv Asia 2018, the 19th International Expo on Foodservice, Catering Systems, Supplies, Equipment and Technology and the Bakery Asia 2018, the 9th International Expo on Bakery and Confectionery Systems, Supplies and Equipment.
Register for FREE when you fill up the forms on its official website. Otherwise, there will be a registration fee of Php 300 when you register at the actual event.
Details:
What: Asia Food Expo 2018
When: September 12 to 15, 2018, 11 a.m.
Where: World Trade Center, Gil Puyat Avenue Extension corner Diosdado Macapagal Blvd., Pasay City
---
Source: facebook.com/AsiafoodExpoOfficial