DAY6 First World Tour: Youth in Manila 2018
This October 6, 2018, get ready as the Korean rock band DAY6 is set to bring their first world tour 'Youth' at Kia Theatre in Cubao, Quezon City, 7 p.m.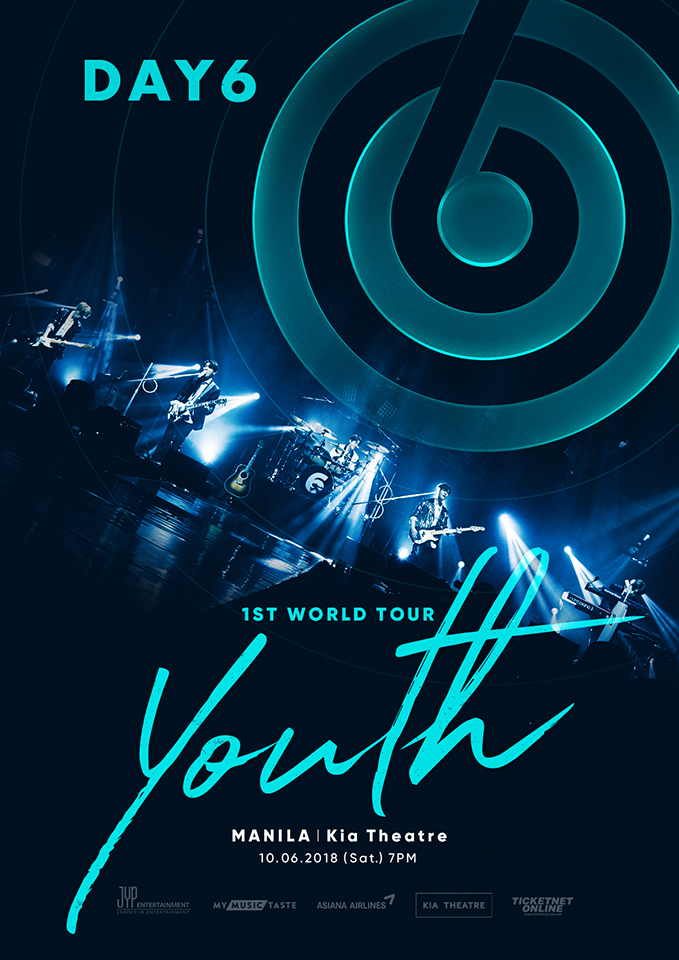 IMAGE @Day6Official via Twitter
Formed by JYP Entertainment, DAY6  is a South Korean boy band composed of five members now namely, Jae, Sungjin, Young K, Wonpil and Dowoon. Originally, it was a six-piece band but Junhyeok later left the band in February 2016. In September 2015, the quintet released their first mini-album, The Day. They then released their second Japanese single, "Stop The Rain,"  which is produced by Japanese guitarist Ubukata Shinichi, a member of ELLEGARDEN and Nothing's Carved In Stone.
Meanwhile, the album The Best Day is a hit, composed of the band's previous Korean singles and three new version tracks: "Congratulations," "I Wait" and "You Were Beautiful."
Just recently, the group released their third mini album Shoot Me: Youth Part 1, including seven tracks, with the lead single titled "Shoot Me."
Presented by MyMusicTaste, the upcoming concert comes in response to the demand from Filipino fans on the fan-initiated concert making service. Tickets are on sale at TicketNet.
Details:
What: Day6 in Manila 2018
When: October 6, 2018; 7 p.m.
Where: Kia Theatre, Araneta Center, Cubao, Quezon City
Tickets:
VIP: Php 10,900 (includes hi-touch and poster)
A: Php 4,600
Loge: Php 4,000
B:Php 3,300
Balcony: Php 2,900