Hybrid Interplay: Realistic Impressionism by Ricky Montilla
Discover the mundane beauty hidden in nature expressed through colors and movement at Hybrid Interplay, the 12th solo exhibition of visual artist Ricky Montilla, from August 1 to 14, 2018 at the ArtistSpace in Ayala Museum.
See a unique art style inspired by the serene aura of nature, a refreshing far cry from our everyday busy urban world and discover the vibrancy of mundane objects through Ricky Montilla's paintings of natural elements such as flowers, landscapes, and koi.
An interplay of realism and impressionism, Montilla creates a hybrid of classic and modern art, adapting his realistic impressionism art style inspired by East and West by Filipino artist Fernando Amorsolo and French artist Claude Monet.
Combining the classic and modern art, he portrays people and nature scenes in vivid light and soft brush strokes and vibrant color palettes to connote various movement or dramatic lighting, as if trying to visualize the fleeting moment without disconnecting from detail and realism. A realistic view of nature, similar to the likes of Amorsolo, yet at the same time, conveying emotion, movement, and light like the impressionist Monet.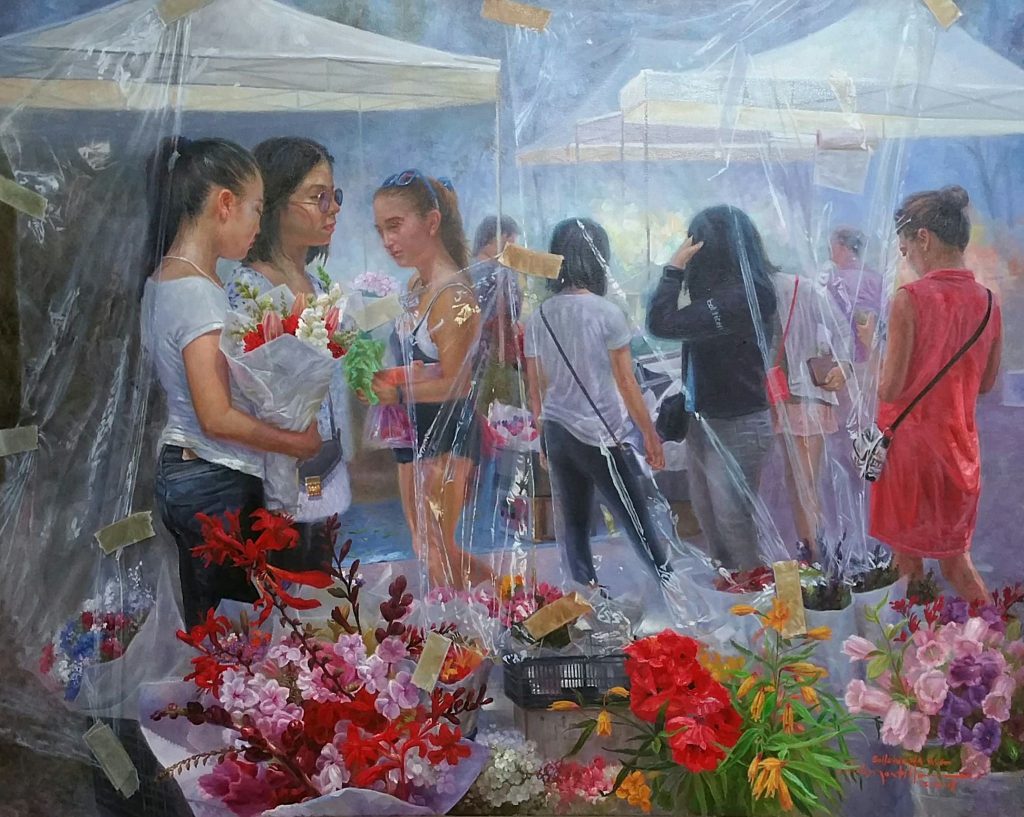 Through this different art style that he sought after, the artist can further highlight not just the thematic styles and visuals nature, but also deliver an experience; how the viewer can experience the feeling of tranquility, hope, or beauty that is nature. For Montilla, he believes that art is capable of transcending language and culture–that it is universal. It is for this reason that he fused it with impressionist ideas so that emotions can be expressed in his pictures, on top of the detailed form. Through his paintings, he aims to give the viewer a window to an experience.
HYBRID INTERPLAY will be on view at the ArtistSpace from August 1 to 14, 2018. You can visit Artist Space at the Ayala Museum Annex, Ground Level, Makati Avenue corner De La Rosa Street, Makati City. It is open from Mondays to Sundays, 10 a.m. to 7 p.m. Admission is free.
For more information, please call or e-mail Jane Salvador at (02) 759-8288 | artistspace@ayalamuseum.org
Details:
What: Hybrid Interplay: Realistic Impressionism by Ricky Montilla
When: August 1 to 14, 2018
Where: G/F Ayala Museum Annex, Makati Avenue cor. De La Rosa Street, Makati City
Facebook: artistspacegallery
---
This is a press release. Minor edits were made prior to publishing.