Manila Idol Matsuri 2018: Idol Group Concert in Manila
Idol groups in Japan are mostly characterized by having a uniform concept and are marketed based on their cuteness, talent, and stage presence. The upcoming event, Manila Idol Matsuri 2018: Dawn on September 2, 2018, at the TIU Theatre, is a gathering of Filipino girl groups or performers that follow the Japanese concept.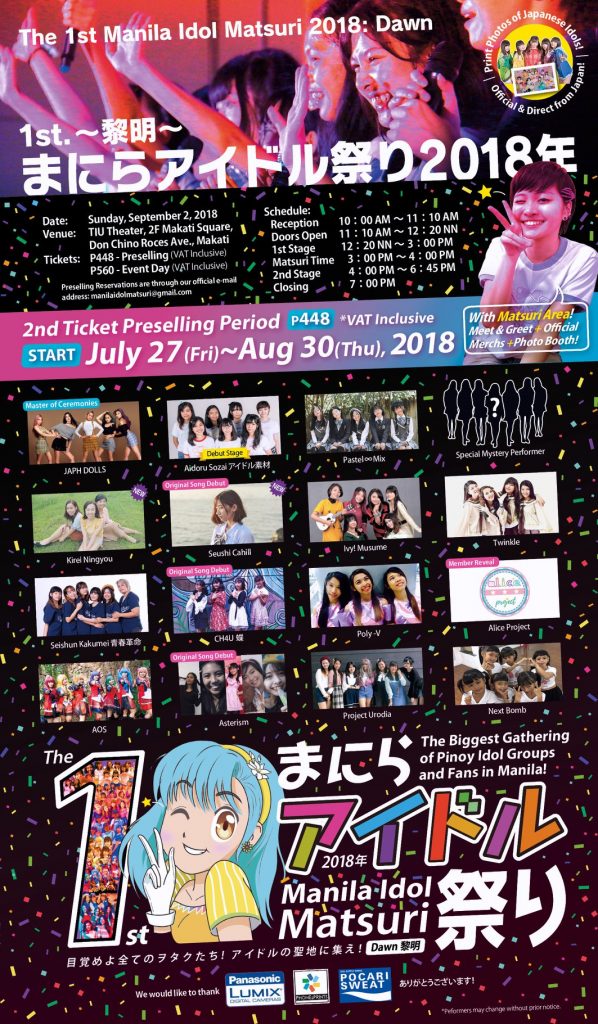 Supported by the otaku community and the Japanese community, Manila Idol Matsuri 2018 will be the first major event dedicated to the J-idol culture. Featuring thirteen Japanese-inspired idol groups, the event aims to give fans an unforgettable concert event.
Master of Ceremonies will be JAPH DOLLS, known for being the first Filipina-Japanese idol group, with convention events regular performers like Seishun Kakumei, Pastel Mix, Alice Project, CH4U, and Ivy! Musume. This event will also feature the debut of Aidoru Sozai, one of the newly-formed idol group in the wake of MNL48 in the Philippines.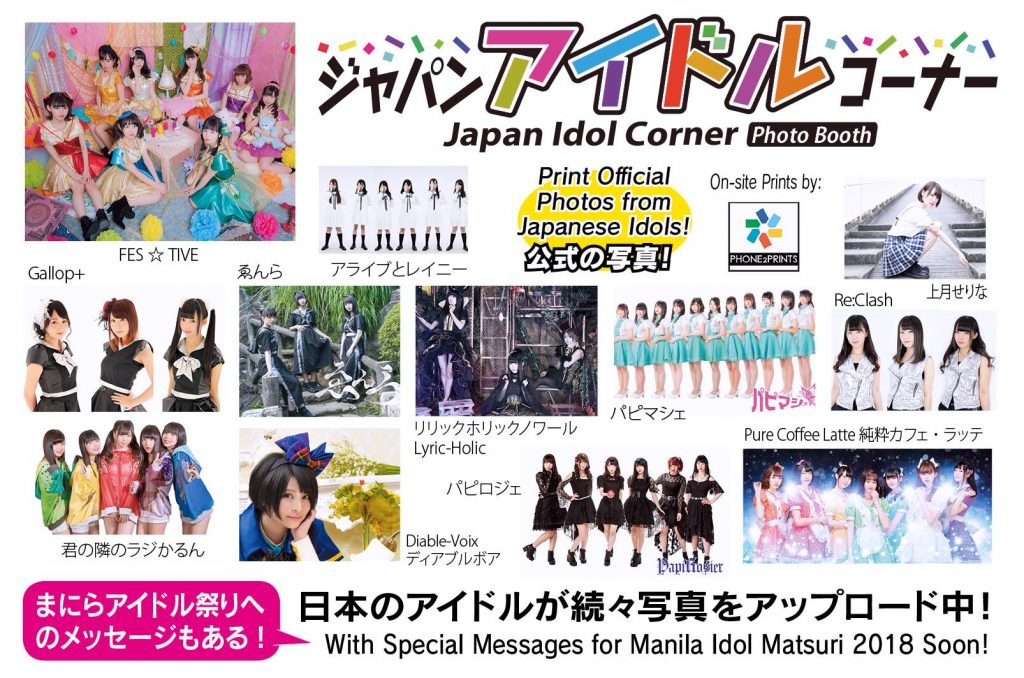 The event will also have a Japan Idol Corner where guests will be able to purchase licensed merchandise of Japanese indie idols. The initial list announced includes FES☆TIVE, Gallop+, Re: Clash, ゑんら (Wyenra), and more!
The second pre-selling of tickets runs from July 27 to August 30, 2018, for only Php 448 per head. The venue will accept ticket purchases on the day for Php 560 and are subject to availability so better get the better deal as seats are quickly running out!
Manila Idol Matsuri 2018: Dawn is the biggest gathering of Filipino idol groups and fans. Reception starts at 10 am and the door opens at 11:10 am only at the TIU Theater, 2/F Makati Square, Don Chino Roces Ave., Makati this September 2, 2018.
Details:
What: Manila Idol Matsuri 2018: Dawn
When: September 2, 2018, from 12 pm to 7 pm
Where: TIU Theater, 2F Makati Square, Don Chino Roces Ave., Makati
Ticket Information: Php 448 Pre-selling until August 30, 2018. Php 560 on event day. Visit their FB page for details
---
Images courtesy of Manila Idol Matsuri