Musik Manila Expo 2018 at the World Trade Expo
What makes concerts a success and an experience to remember is the sound system, the lights, and the stage setup that supports the performers on stage. Now on its 4th year, Musik Manila has become the leading pro-Audio, Video, Lighting, and Staging expositions in the Philippines.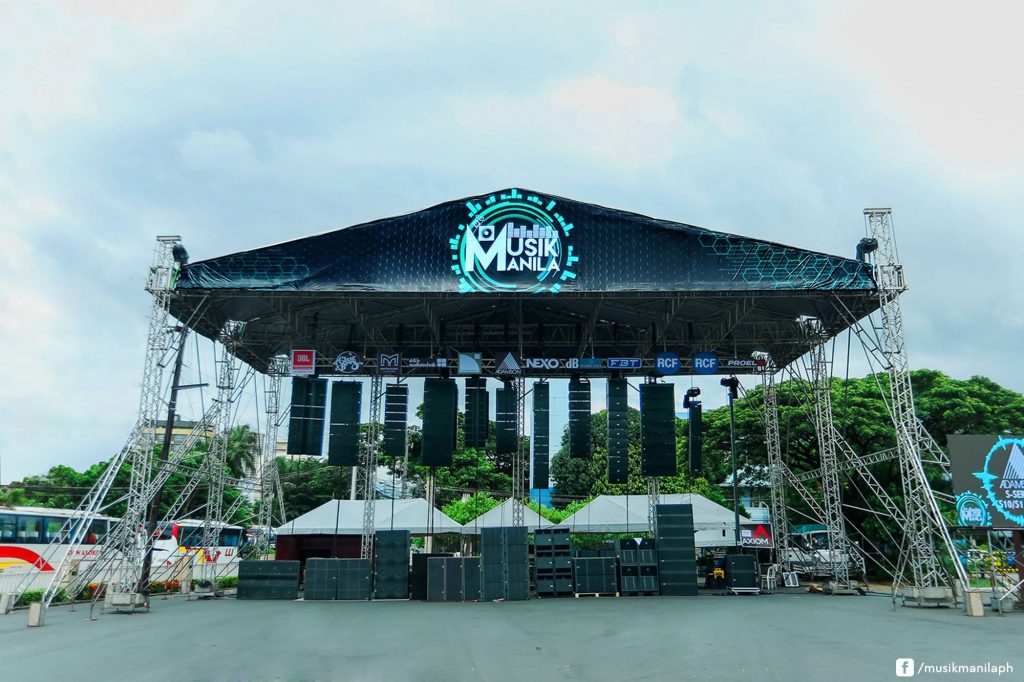 Outdoor display and demo of premium speaker brands last Musik Manika 2017/IMAGE grabbed from Musik Manila Facebook page 
Thanks to the success of the previous years, Musik Manila will have a bigger home: a bigger exhibition space equivalent to 5,532 square meters, showcasing the latest and hottest trends in entertainment design and technology.
Concerts can be held anywhere so the event will be showcasing both outdoor premium brand speakers and indoor pro-AVL product demonstrations during the event. Expect interactive demos, skill workshops, live shows, technical speakers, and new product launches.
The event is open to all! Those in the stage and light business to those looking to build a home theater, everyone is welcome to see audio and technology products as well as digital and interactive displays, camera and film equipment, special effects, and AV integrates systems.
See you on September 1 to 2, 2018 from 11 am to 7 pm at the World Trade Center for this year's Musik Manila 2018! Visit them on Facebook: www.facebook.com/MusikManilaPH and pre-register at www.musikmanila2018.eventbrite.com.
Details:
What: Musik Manila Expo 2018
When: September 1 to 2, 2018; 11 am to 7 pm
Where: World Trade Center Manila
Ticket Information: Free entrance. Pre-registration at www.musikmanila2018.eventbrite.com