Gavel & Block by Salcedo Auctions Presents Editions
Featuring Philippine history and pop culture collectibles, Gavel & Block by Salcedo Auctions opens up another exciting world of auction to contemporary audience, the Editions, happening this July 28, 2018, 2 p.m. at Three Salcedo Place in Makati.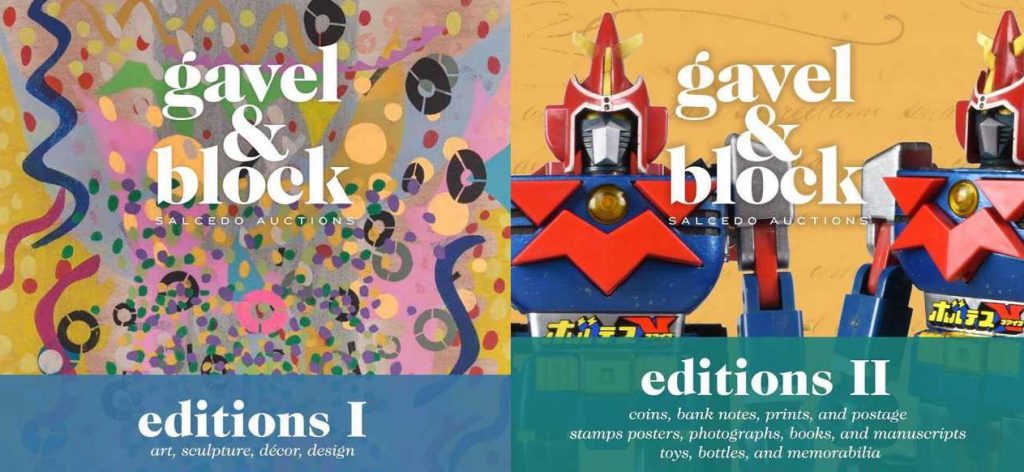 Dedicated to the world of 'multiple original' collectibles, Editions is a two-part auction. The first part Editions I, starting at 2 p.m., will feature Philippine and international fine prints, sculpture, décor, and design.
Works by Filipino masters such as National Artist BenCab's fine artist proof etching "Search," and "Sabel", inspired by a real-life scavenger, will be going under the hammer at this part. Alfonso Ossorio's serigraph depicting "Janus", the Roman god of beginnings and endings will also be offered. It is in the permanent collection of the Whitney Museum, New York. Several pieces by the renowned 'Father of Modern Philippine Printmaking,' Manuel Rodriguez Sr., and an artist's proof of Pacita Abad's energetic "Oh Happy Days" will likewise be presented.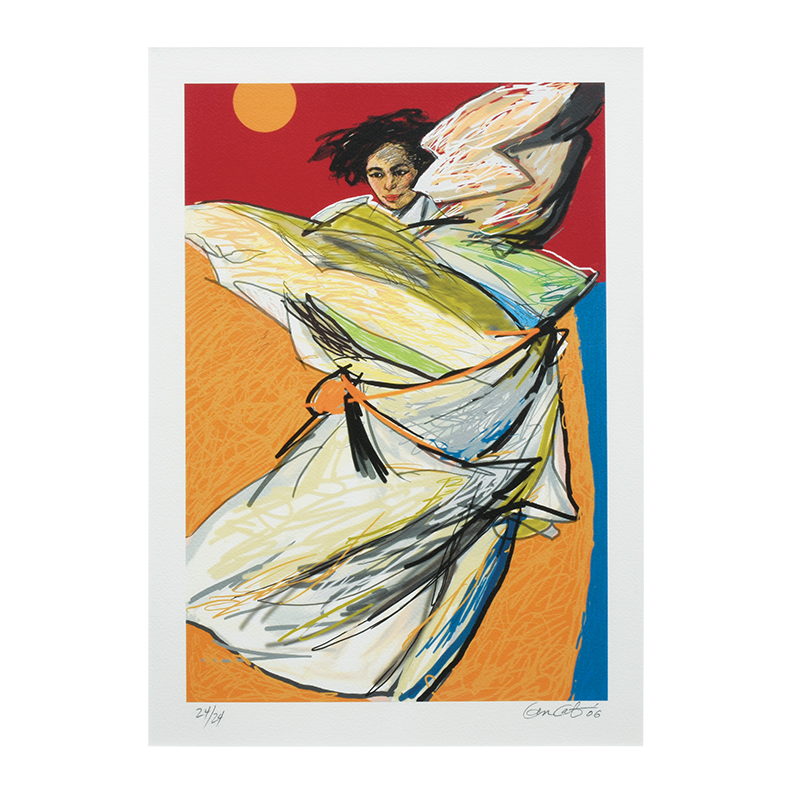 Cosmic Athlete by Salvador Dali 
Others included in the lineup are early works by the likes of Fernando Zobel, National Artist Jose Joya, and Juvenal Sanso, as well as equally rare rubber cuts by Romulo Olazo, and impressive editions by Malang, National Artists Arturo Luz, and Cesar Legaspi, and Anita Magsaysay-Ho.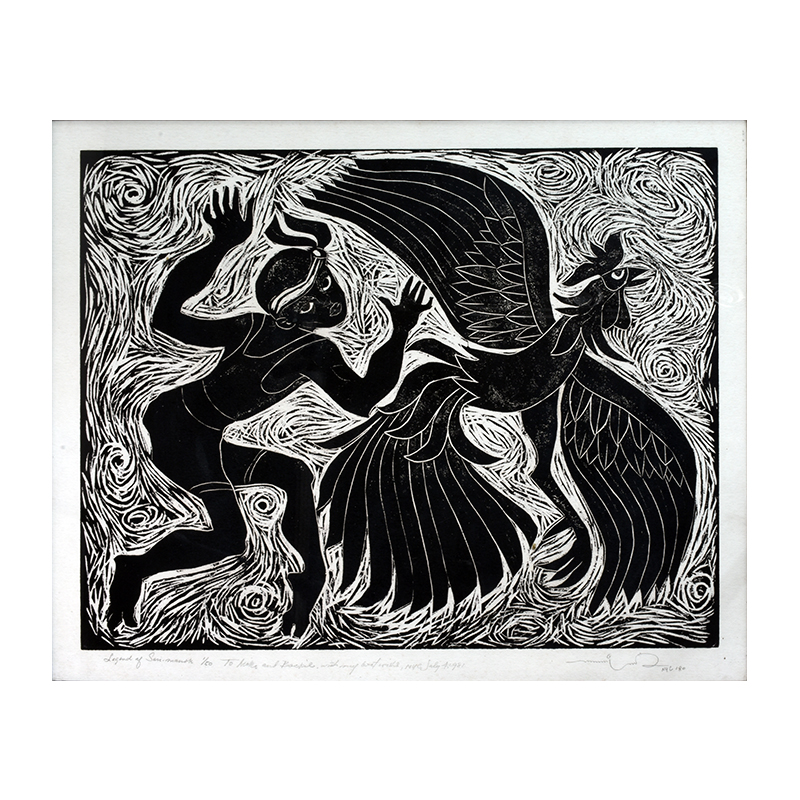 Legend of Sarimanok by Manuel Rodriguez Sr. 
Among the works by international artists are Salvador Dalí's commanding "Cosmic Athlete," Marc Chagall's "Romeo and Juliet" and two photolithographic prints by the important German Expressionist artist George Grosz entitled "Coney Island" and "Man About Town."
Man About Town by George Grosz
Meanwhile, Editions II is presented in collaboration with Dekada Collectibles and will introduce new sale categories at auction such as coins, banknotes, stamps, toys, pop cultural objects, and memorabilia. Among the coveted lots is the 'King of Philippine Pesos' – a rare 1906-S US-Philippines 1 Peso Coin PCGS AU-55 that has the distinction of featuring two countries on its faces, making it sought after by collectors from both sides of the Pacific. It is one of the only 250 believed to remain in existence.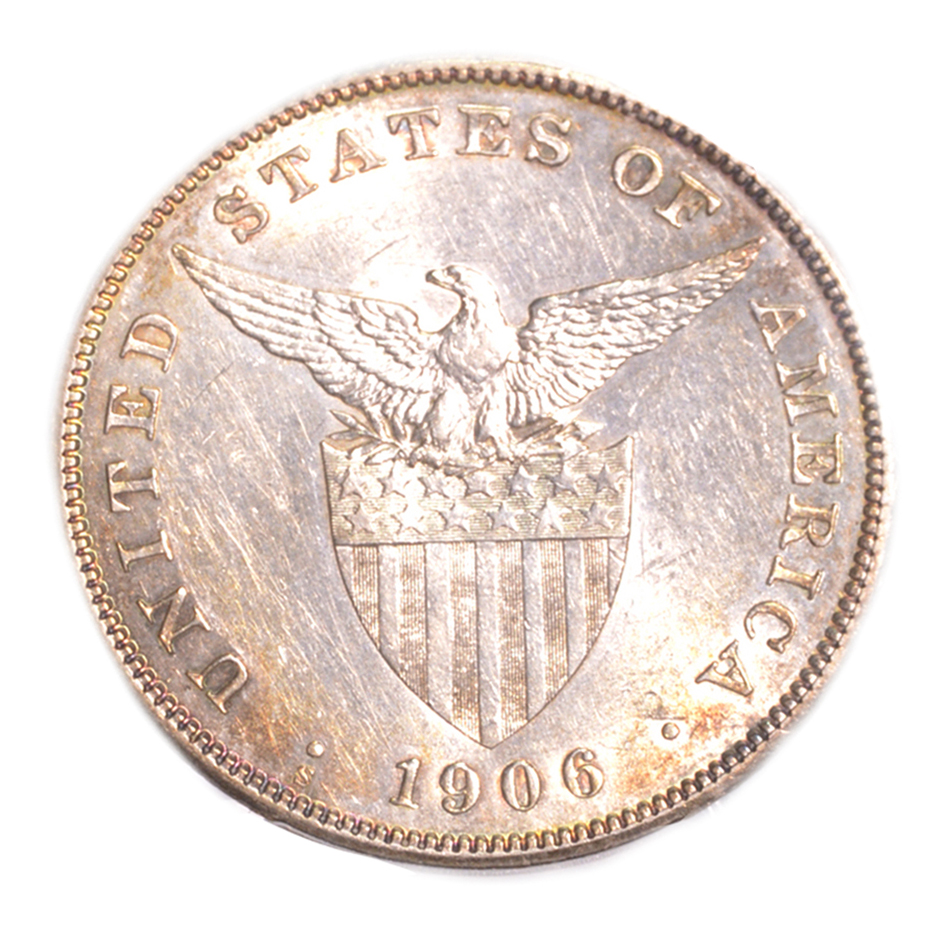 US-Philippines 1 Peso 1906 S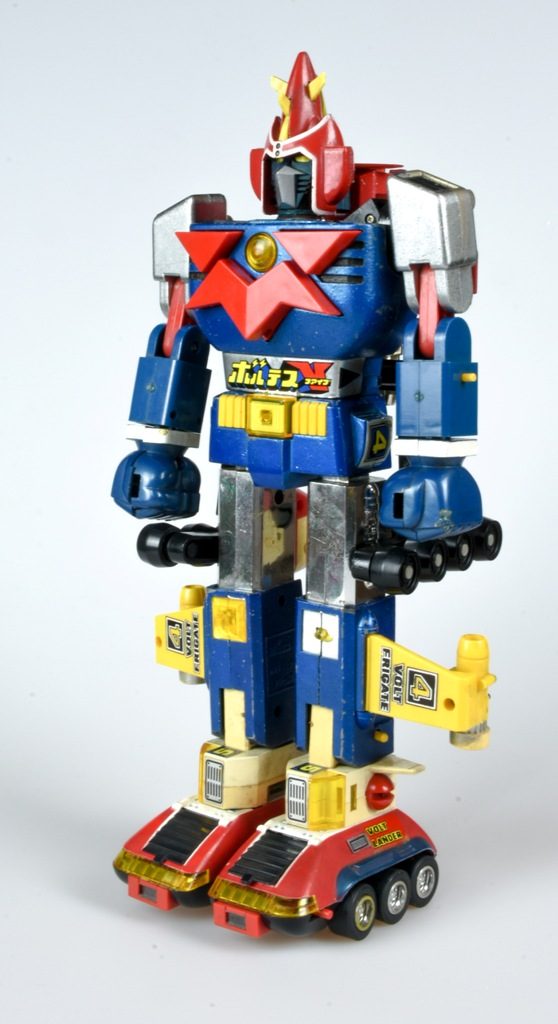 Voltes V DX
Others to be featured at the second part are: an original Voltes V DX model by the Japanese toy manufacturer Popy. To round off the almost 200 lots is a prized papel sellado (yesteryear's version of a notarized document) involving inheritance from a grandmother of Joaquin Pardo de Tavera and the sale of a property in Binondo to his cousins. A stalwart of the reformist movement, Pardo de Tavera was jailed and exiled to the Marianas during the Cavite Mutiny of 1872. Dated 1866 to 1867, the document features 'Illustres 64 Reales,' a rare type of seal.
Katipunan-issued cedula during the Philippine-American War
Moreover, as part of its #SalcedoSays public programs and in celebration of the 50th Anniversary of the Association of Pinoy PrintMakers (A/P), Gavel & Block will also be hosting a printmaking workshop titled "Pressing Matters: Adventures in Print Editions" with leading printmaker Virgilio "Pandy" Aviado on July 25 at 2 to 6 p.m.
For a participation fee of Php 2,000, guests will embark on the full Editions experience by creating prints in a range of different techniques and will have the opportunity to either start or add to their own print collection with a signed work by Aviado. As slots for this workshop are very limited, guests are highly encouraged to make early reservations.
Highlight pieces and updates on Editions and other upcoming auctions are also featured on the Salcedo Auctions and Gavel & Block Instagram accounts @salcedoauctions and @gavelandblock.
Preview of Editions I and Editions II runs from July 21 to 27, from 10 a.m. to 6 p.m.
Details:
What: Gavel & Block by Salcedo Auctions Two-part Auction Event
When: July 28, 2018
Where: Three Salcedo Place, 121 Tordesillas St., Salcedo Village, Makati City
Participation Fee: Php 2,000
Email: info@salcedoauctions.com
Contact: 02-659-4094 or 823-0956 or 0917 894.6550
---
This is a press release. Minor edits were made prior to publishing.