M Butterfly: An Award-Winning Play to Open This September
A classic masterpiece drama inspired by Giaccomo Puccini's opera "Madame Butterfly," this Tony Award Winner for Best Play written by David Henry Hwang is set to wow the Philippine stage on their opening night happening on September 13, 2018 at the Maybank Performing Arts Theater, BGC Arts Center in Bonifacio Global City!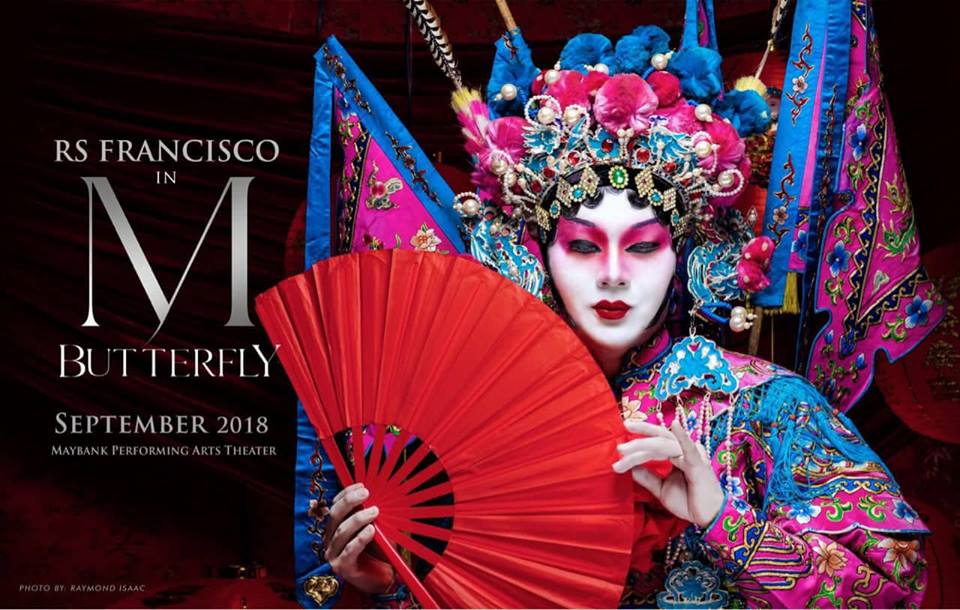 M Butterfly Manila is a story about a mysterious Chinese opera singer who tricked a French diplomat to fall in love with him in guise of a woman. The lead star, Raymond "RS" Francisco who will be playing the role of the Chinese opera singer Song Liling, first got casted as the same character when he was 18 years old for Dulaang UP's theater adaptation.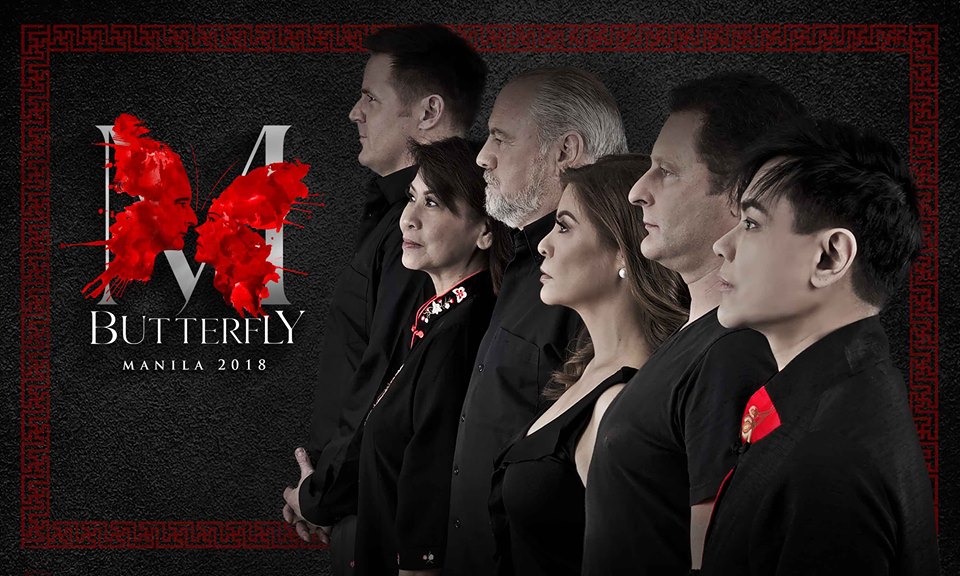 Years later, they are finally bringing this award-winning masterpiece to a bigger stage and audience with the goal to give back to what brought him to where he is now. RS Francisco together with Tony-winning theater producer, Jhett Tolentino and internationally-acclaimed Director, Kanakan Balintagos, announced that all proceeds of the play will go to 14 beneficiaries, including the Dulaang UP.
MButterfly Manila – The First Look

Here's a first look at this year's MOST CONTROVERSIAL theater production to be staged in Manila, David Henry Hwang's #MButterflyMNL !Produced by Jhett Tolentino and Frontrow Entertainment, this staging of the 1988 Tony Best Play Awardee features the theater comeback of RS Francisco, and will be directed by internationally acclaimed Kanakan-Balintagos.MButterfly Manila opens at Maybank Performing Arts Theater this September. Go to ticketworld.com.ph for tickets now!

MButterfly Manilaさんの投稿 2018年7月1日日曜日
The casts includes Olivier Borten as René Gallimard, the French diplomat, Norm Mc Leod as Toulon, Lee O'Brian as Marc, Rebecca Chuaunsu as Comrade Chin, Pinky Amador as Helga, and Maya Encila as Renee.
Playdates are as follows:
Sept. 13, 2018 – Thursday – Gala Opening Night – 8 p.m.
Sept. 14, 2018 – Friday – 8 p.m.
Sept. 15, 2018 – Saturday – 3 p.m. / 8 p.m.
Sept. 16, 2018 – Sunday – 3 p.m.
Sept. 21, 2018 – Friday – 8 p.m.
Sept .22, 2018 – Saturday – 3 p.m. / 8 p.m.
Sept. 23, 2018 – Sunday – 3 p.m. / 8 p.m.
Sept. 28, 2018 – Friday – 8 p.m.
Sept. 29, 2018 – Saturday – 3 p.m. / 8 p.m.
Sept. 30, 2018 – Sunday – 3 p.m. / 8 p.m.
For ticket prices, schedule and beneficiaries, you can view it here. For further inquiries, you can contact Isha Germentil at mobile number (0917) 623-3834 or visit their Facebook page at MButterflyMNL.
Details:
What: M Butterfly Manila
When: September 13, 14, 15, 16, 21, 22, 23, 28, 29, 30, 2018
Where: Maybank Performing Arts Theater, BGC Arts Center, Bonifacio Global City
Facebook: MButterflyMNL