Inspire Every Day: Patience Makes Perfect
Discover the power of art to inspire and motivate people to be patient with themselves, their crafts and the long journey that awaits them in discovering their life's greatest purpose.
Join Ayala Museum's newest campaign of "Inspire Every Day: Patience Makes Perfect" and use art as your inspiration to get through life.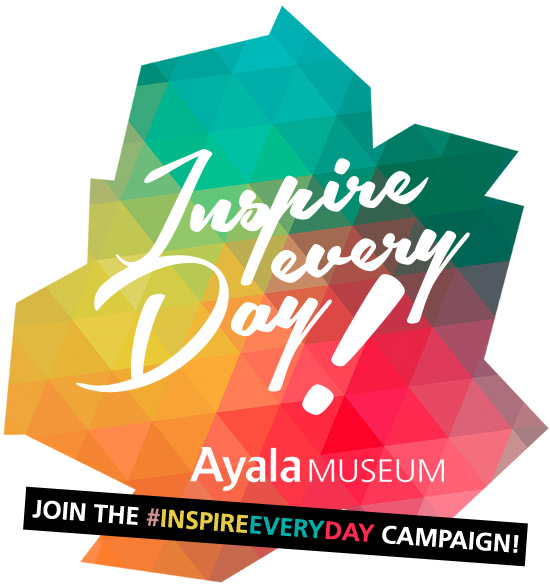 As the world keeps moving forward, keeping up and adapting to change are challenges wherein our patience is being tested. Through Ayala Museum's Inspire Every Day Campaign, learn how to be patient for yourself and see things in a different perspective through different art forms such as exhibitions, talks, music, and food.
Enjoy exhibits such as Hidden Cinema: 100 Years of Philippine Cinema, Bamboo Road, and HISTORIA: Stories of Art or learn from the creatives who climbed up the ladder to get to where they are right now.
Guest speakers like Film maker Samantha Lee and Actress Meryll Soriano at 11:30 a.m, Actor Pepe Herrera and mural artist Anina Rubio at 1:30 p.m and Filipino Sculptor Ramon Orlina and Musician Jeffrey Solares at 4:30 p.m will talk about life, music and arts and how they patiently waited to grow at their own pace. The Manila Symphony Junior Orchestra and CENTEX Dancers will also give life to the day with their performances.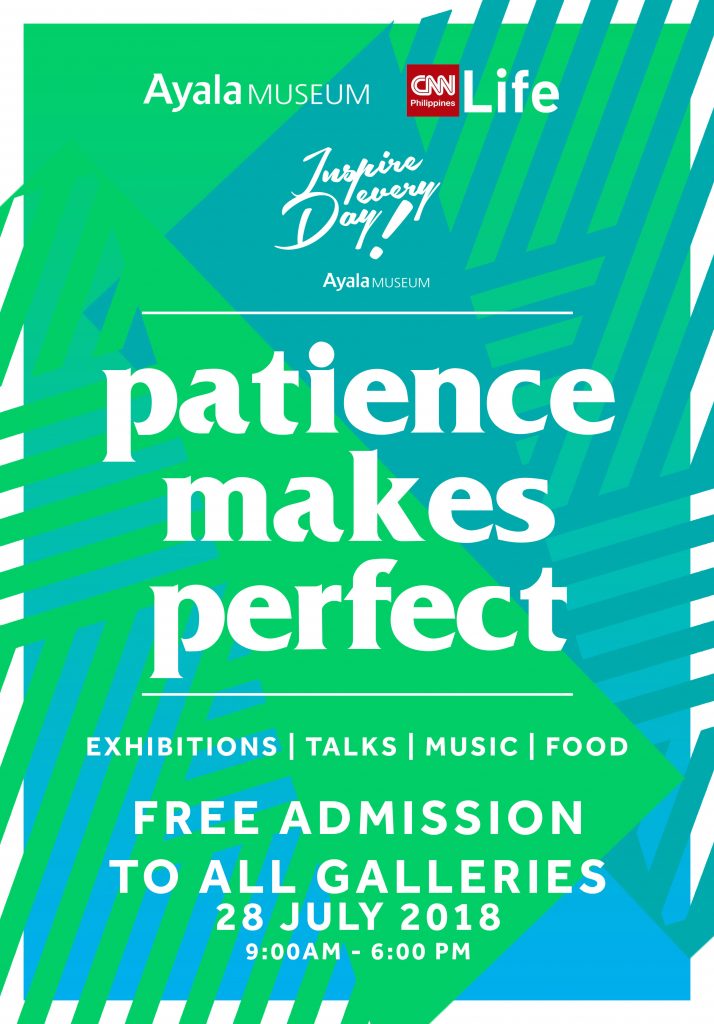 Appreciate and gain life lessons from every art as it depicts expression of human souls who want to touch hearts and create a bigger impact in real life. Look, listen, read and connect with art in Ayala Museum's FREE ADMISSION to ALL GALLERIES on July 28, 2018 from 9 a.m to 6 p.m!
Go with what inspires you and be an inspiration to others today. For more information, you can visit Ayala Museum's Facebook page at theayalamuseum or their website at ayalamuseum.
Details:
What: Inspire Every Day: Patience Makes Perfect
When:  July 28, 2018 from 9 a.m. to 6 p.m.
Where: Ayala Museum, Makati Ave. cor. Dela Rosa St., Greenbelt Park, Makati City
Facebook: theayalamuseum
Website: ayalamuseum