CreatiVoices Presents VOICEWORX 45: A Workshop on Voice-Acting
Who would have thought that Son Goku's Kamehameha Wave was voiced by an old woman by the name of Masako Nozawa? Or that Zazu's character in The Lion King (1994) was voiced by no other than, Mr. Bean? Or that Jackie Chan was the Chinese version of both the Beast of Beauty and the Beast (1991) and General Li Shang of Mulan (1998)?
Welcome to the curious case of voice acting and dubbing, where the most wondrous and unexpected things are, well, heard.
This 2018, CreatiVoices Productions brings you VOICEWORX 45: Basic Voice Acting and Dubbing Workshop every Saturday, from July 7 to August 25, at The VoiceMaster Studios in Makati.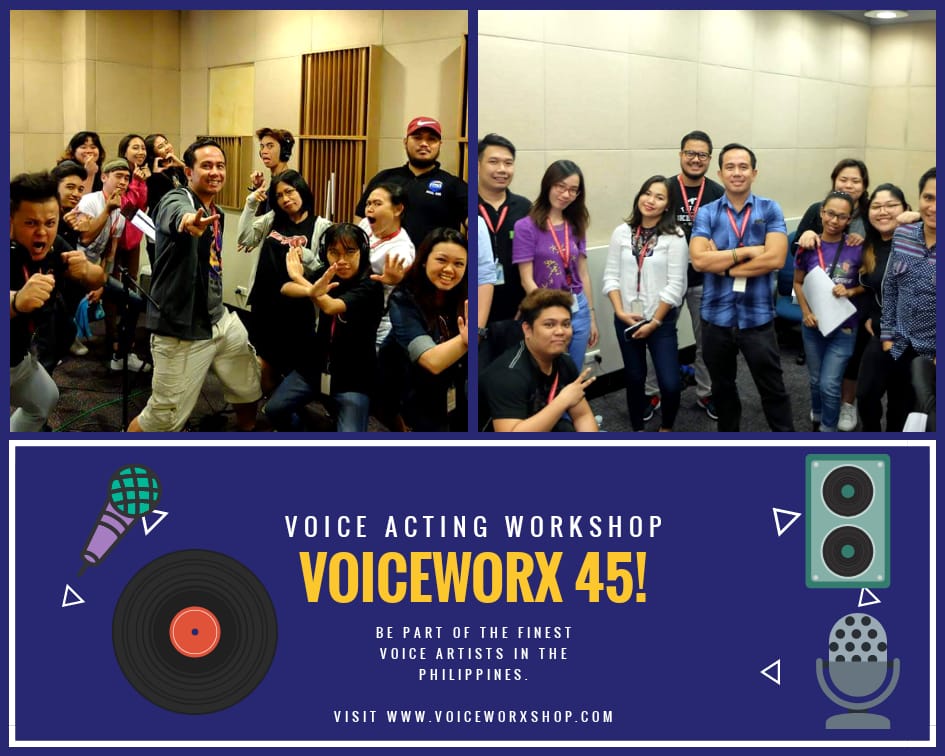 CreatiVoices' website features the different lessons and activities each participant will get to learn and experience during the 8-week training. The students will be able to utilize different "microphone techniques", master "effective pacing and pausing", and learn how to modulate their voices to help them sound differently, among others. Activities such as script writing, Anime conventions hosting, radio dubbing, and radio drama, will also be experienced by the participants.
Founded by "The VoiceMaster" and father of the Voice Acting Academy of the Philippines Pocholo Gonzales, CreatiVoices Productions welcomes voice acting enthusiasts aboard. In their website, CreatiVoices highlighted their dream of sending out, not merely talents to suit a job, but most especially, artists who are masters of the craft. So whether you just wanted to add personality to your voice or you wanted to walk the path to being a professional voice actor, VOICEWORX is the right workshop just for you! For more information, you can visit www.voiceworxshop.com.
Details:
What: VOICEWORX 45: Basic Voice Acting and Dubbing Workshop
Where: The VoiceMaster Studios
When: Every Saturday from July 7 to August 25
Registration: www.voiceworxshop.com
---
Sources: toptenz.net,  Pocholo Gonzales "The VoiceMaster", Voiceworxshop
This is a press release. Minor edits were made prior to publishing.