Warner TV Pop Expo 2018: Release Your Inner Geek!
Calling all fans of Warner Brothers! Dress up like your favorite TV show characters and celebrate your love for pop culture for free at the Warner TV Pop Expo happening on July 14, 2018 at Bonifacio High Street in BGC!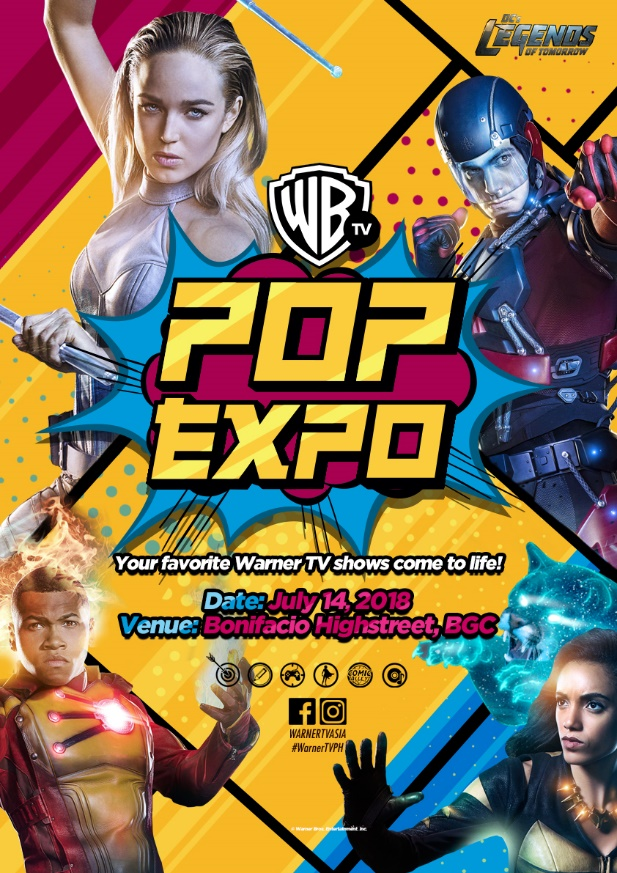 Bringing together geeky pop culture enthusiasts, Warner TV Pop Expo is going to be packed with exciting programs and lots of surprises. If you're in for a surprise, make sure to participate in their activities and attend the event like your favorite Warner Brothers TV show characters such as Krypton, Flash, Arrow, Supergirl, The Big Bang Theory, and popular ones from Cartoon Network, and DC Comics.
A lot of arts and crafts activities also await attendees as there will be an art lounge showcasing artworks inspired by concepts and characters from the Krypton planet. A live-art exhibition will also be ongoing the whole afternoon till the event ends. Plus, artists from DC and Local comics and other creators will also be featured.
Rock out and catch the live music performances from Cheats, Benny Bunny Band, Nanay Mo and Hansom around the venue while having fun at the event's table top games, activities and contests. If you're up to test your physical strength, you can test your abilities at their DC Comics Universe featuring archery attack, swordplay, and Toy Pistol Shooting Range!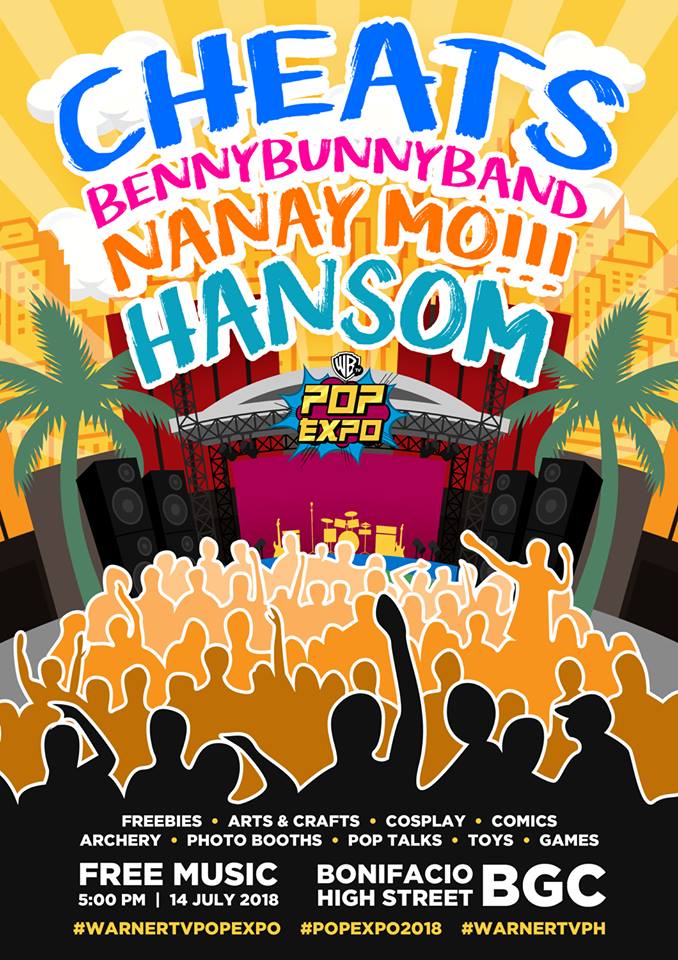 Expect wacky and funny photos at the Dunk King-inspired area that will allow participants to create a trick-eye photo of themselves performing a ring dunk. They can also enjoy taking photos inside the Studio City where film backgrounds, props, and heroes can be used as if they were in their favorite TV series. Coming straight from Central City, local coffee shop CC Jitters will be there to hand out free cups of coffee to keep everyone energized throughout the day.
Release your tech-savvy side at the Maker Center, where fans can enjoy virtual reality, 3D printing, drones, and robotics. Pop Panel Talks will also be back with insightful discussions with local artists about comics, art, film, toys, and design. 
Catch all of these fun surprises and activities at this year's Warner TV Pop Expo at Bonifacio High Street, Bonifacio Global City this coming July 14, 2018! Register at the event, join activities, and earn points to get amazing prizes and unique collectibles. 
Release your inner geeky side and bring your favorite Warner TV show characters to life! For more information, you can visit their Facebook page at WTVPopExpo and stay updated through their event page at Warner TV Pop Expo 2018.
Details:
What: Warner TV Pop Expo 2018
When: July 14, 2018; 5:00 pm
Where: Bonifacio High Street, Bonifacio Global City
Facebook: WTVPopExpo