Walk Around Wine Tasting with Estate Wine
It is rather unsurprising to know that what lit the usually gloomy disposition of satirical poet, Lord George Byron, was none other than the proverbial, age-old wine. He often talks about the elixir, declaiming how "wine cheers the sad, revives the old, inspires the young, and makes weariness forget his toil."
It's also one of the reasons the heart-broken baron frequented Berry Bros & Rudd–holder of not one but two royal warrants, his favorite wine shop in London–which was able to build networks with other wine and spirit merchants around the world for over three centuries. This ultimately includes Estate Wine, the official distributor of Berry Bros & Rudd in the Philippines.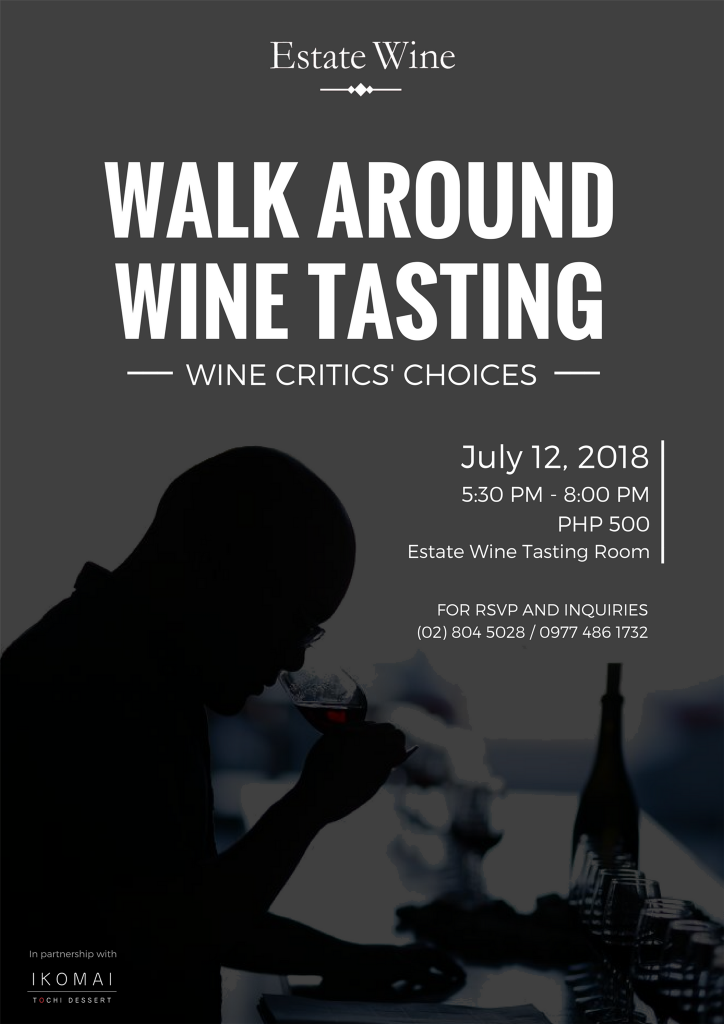 This time of the year, Estate Wine brings you a wine-tasting event fit for the royals!
Swirl the wine, smell its aroma, take a sip, swish, and savor with Estate Wine's Walk Around Wine Tasting this July 12, Thursday, at the Estate Wine Tasting Room in Makati City. Drop by in your smartest smart casual attire and sample what Estate Wine has to offer from 5:30 pm to 8 pm.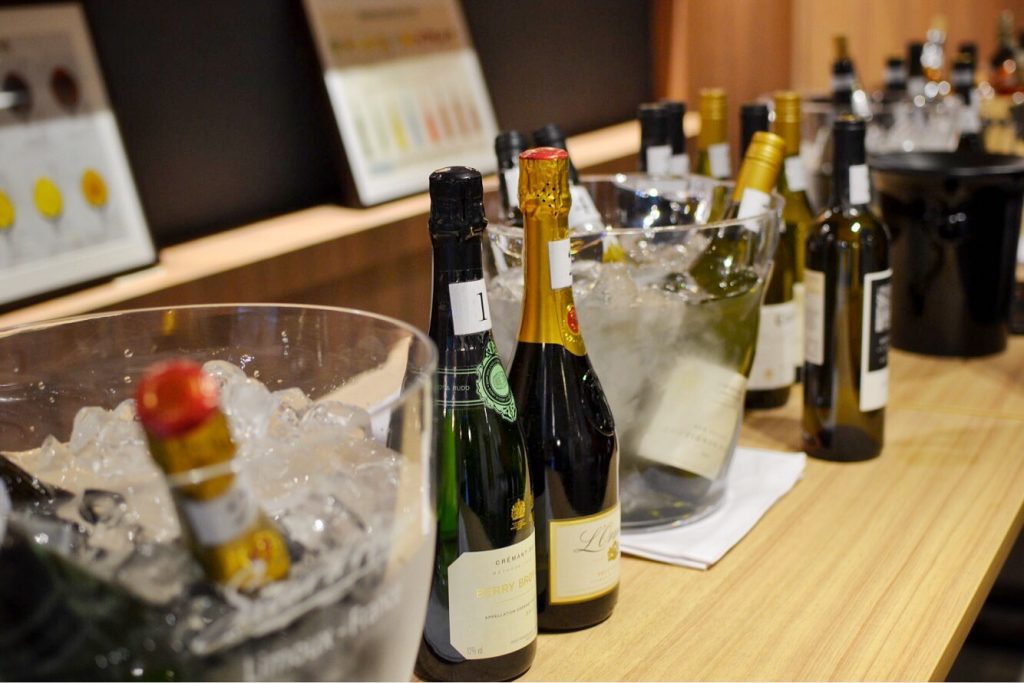 Tickets are available at Php 500, inclusive of tasting notes materials, one full round of 14 wine bottles dubbed "Wine Critics' Choices", a selection of wines that have received a lot of praise through awards, features, ratings, or simply being acknowledged by acclaimed wine critics.
Enjoy luscious bites prepared by Ikomai, the home of Japanese comfort food in Makati, alongside the 14 wines. So, let us eat, drink, and be merry. RSVP now as there are only limited slots left!
Also read: Ikomai: Home to Japanese street and comfort food 
For inquiries, you may contact Estate Wine at 02-804-5028 or 0977-486-1732. You can also send an e-mail to Adriel Tangoan at adriel.tangoan@estatewine.com.ph.
Details:
What: Walk Around Wine Tasting
Where: Estate Wine Tasting Room, Republic Glass Bldg., Salcedo St., Legaspi Village, Makati City
When: July 12, 2018; 5:30 pm to 8 pm
Ticket Price: Php 500