The 42nd National MILO Marathon
Inspiring since 1974, MILO expresses continuous support to "building champions" through the National MILO Marathon. This 2018, as MILO reached their 42nd year of MILO Marathon, participants can expect "the most prestigious running event in the country" and a character-forming and values-driven event.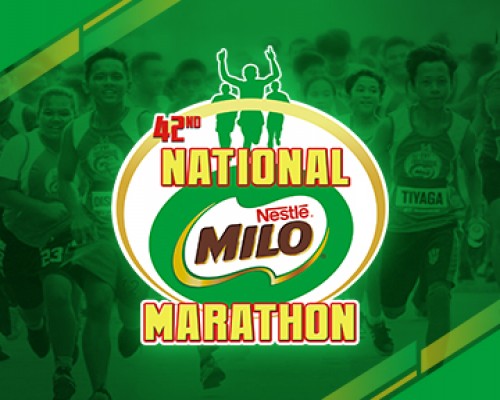 With the theme, "Magsama-sama, Tumakbo, Matuto", the 42nd National MILO Marathon–Manila Elimination will commence at the SM Mall of Asia on July 29,2018 with the marathon's starting line at the Seaside Boulevard, Mall of Asia. Three centers are available for registration prior to the marathon. Among these are the Olympic World Trinoma, Olympic World Alabang, Olympic Village Market Market, and the Sports House MOA.
Participants running for the MILO 3 KM or 5 KM Fun Run settles a fee of Php 110 for students and Php 160 for adults. This is inclusive of a race kit complete with new race features— a newly designed race singlet and bib, and a MILO sachet. MILO Nutri Up 10 KM runners, who are also entitled for a finisher's medal, get to have a drawstring bag with a MILO Nutri Up sachet and a race kit, inclusive of a fee of Php 850.
Moreover, qualified runners with a Fit-to-Run medical certificate for the MILO Nutri Up 21 KM, with a fee of Php 950, and the 42.195 KM, with Php 1,050, get to have a finisher's hoodie to go with their race kits.
What's more is that the fastest runners for the 42.195 KM category will be acclaimed as the MILO Marathon King and Queen— if they get to defeat the undefeated Joerge Andrade and five-time champion Mary Joy Tabal. This year's King and Queen, gets to have a chance to run in the SEA Games next year!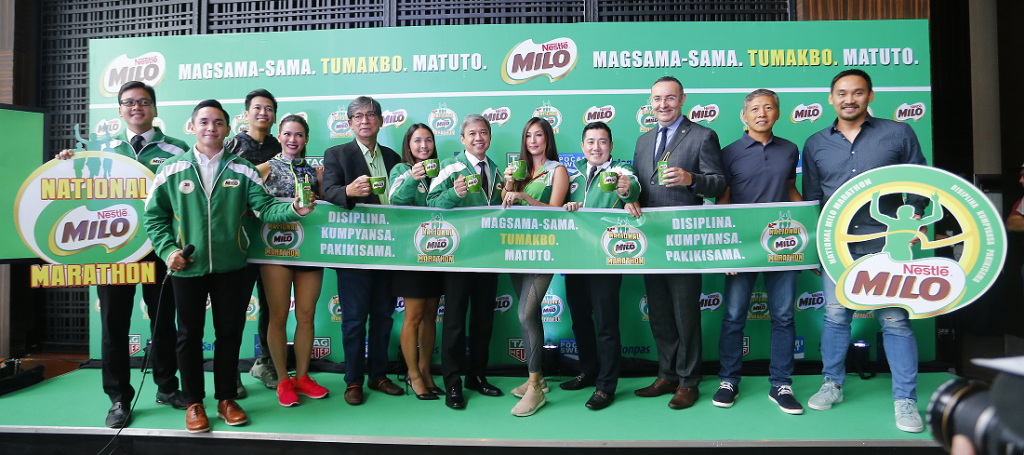 Organized by RUNRIO, INC., whose founder, President Rio de la Cruz, envisions to take the lead in organizing the finest sports marathon in the country, the 42nd National MILO Marathon will surely pave the way for a quality marathon experience. Not only this, but participants will also have the opportunity to aid the community through the HELP GIVE SHOES advocacy to which MILO will donate 1,500 pairs of shoes and 2,500 basketballs to deserving public school students around the country.
As the event marshals an 11-leg series, here is the map schedule for MILO's 42nd National Marathon.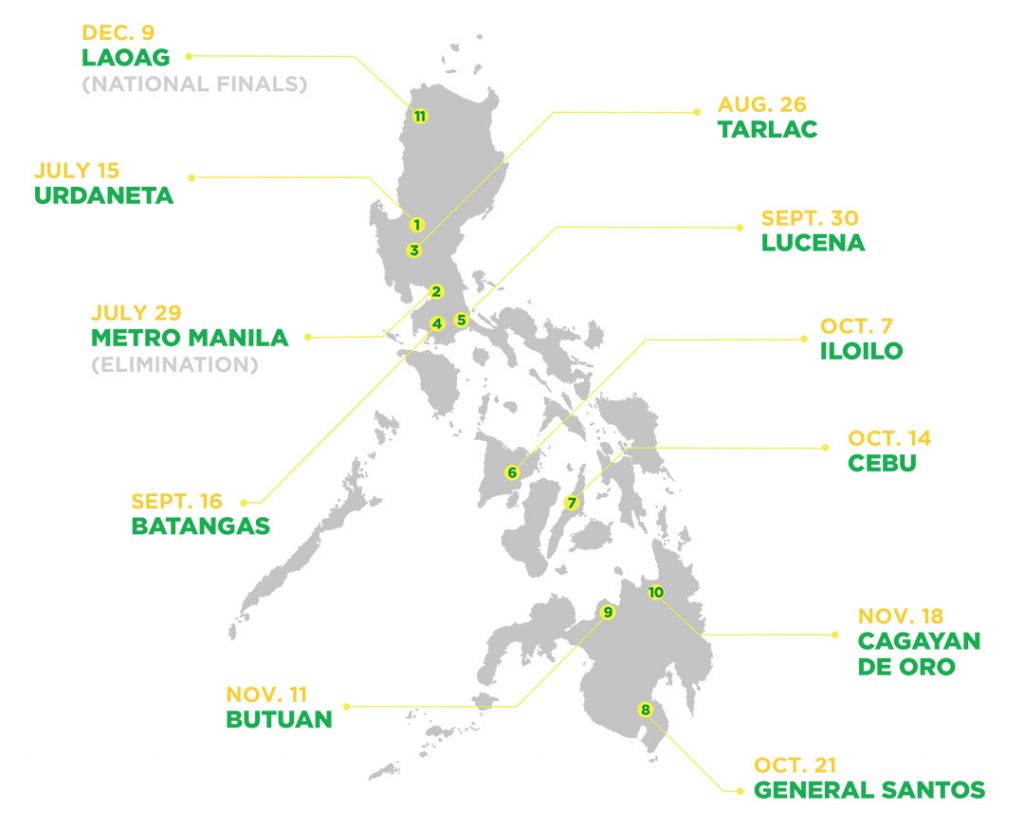 For more information regarding the marathon's registration, assembly schedule, and fees, you can visit MILO's website at milo.com.ph or RUNRIO's at www.runrio.com.
Details
What: 42nd National MILO Marathon–Manila Elimination
Where: Seaside Boulevard, Mall of Asia Complex, Pasay City
When: July 29, 2018 for Manila Elimination
Facebook: www.facebook.com/events/1838921739738095/
Website: milo.com.ph
---
Sources: MILO, RUNRIO
Written by Chin Sanigan