Learn the Art of Papercutting at Papercut Art!
Got nothing to do? Well here's the thing. You can actually make your day a little bit more productive if you're up to new hobbies like the art of paper cutting. Learn some of its basic techniques and create your very own piece of art at "Papercut Art: An Intro to Papercutting" workshop this coming July 28, 2018!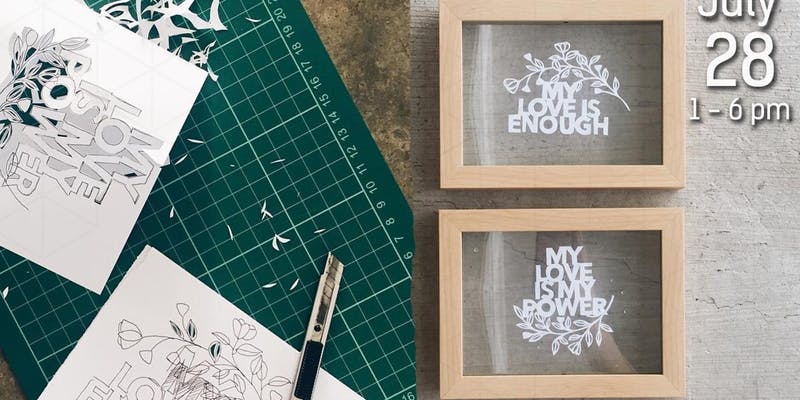 Whether you're thinking of doing it as a business or just a past time, arts and crafts are never to be taken for granted as it takes a whole lot of patience and determination. As beginners, you won't always get to understand what the internet has to teach you so here's a helpful workshop if you're eyeing to try out a new and different craft.
Papercut Art workshop is an introduction to everything you need to know about papercutting. This includes a brief background about paper cutting, an overview of tools and techniques needed, template works, paper cut designs and producing your final output. No need to worry about the tools as they will provide you your very own practice templates, cutting knife, self healing mat and double glass frame for your finished project.
Participants are highly encouraged to prepare at least one design they would like to work on, but design templates are also provided for those who don't have one. Early birds who will register on or before July 20, 2018 will get a discount and can avail the workshop for only Php 1,800 while the normal rate is Php 2,290 and payment is until July 25, 2018. Both rates are inclusive with paper cutting kits.
Cut out your stress and have some fun papercutting this July 28, 2018 at the 3rd floor Unit HI, Builtable Coworking, CBC Corporate Center 724, Mandaluyong City. Reserve your slots now and contact Ms. Rizza at +63 917 7270288 or email them at connect@builtable.co.
Who knows, this papercutting skills might actually benefit you in the future.
Details:
What: Papercut Art: An Intro to Papercutting
When: July 28, 2018
Where: 3rd floor Unit HI, Builtable Coworking, CBC Corporate Center 724, Mandaluyong City
Facebook: https://www.facebook.com/builtable/
Website: https://builtable.co/
---
Photos grabbed from: builtable.co