Sustainability Summit 2018
Water plays an interesting and highly important part in the sustenance of life. Unlike the fictional Dragon Warrior who can supposedly live off the earth's energy and a single ginkgo leaf, humans need food and water to survive. On average, humans can go for more than three weeks without eating. The human body, however, is less tolerant of fluid loss.
Adult bodies are made of about 60% water. Although it isn't obvious, water aids in digestion, body temperature regulation, joint lubrication, delivery of oxygen to the body and a whole lot more. Needless to say, without a sufficient supply of water, we'd be dropping like flies in summer.
IMAGE Enderun Colleges
There's a reason water is one of the first things we look for when exploring another planet: It's what keeps everyone and everything alive. Why then, are we not taking steps to preserve it and care for it?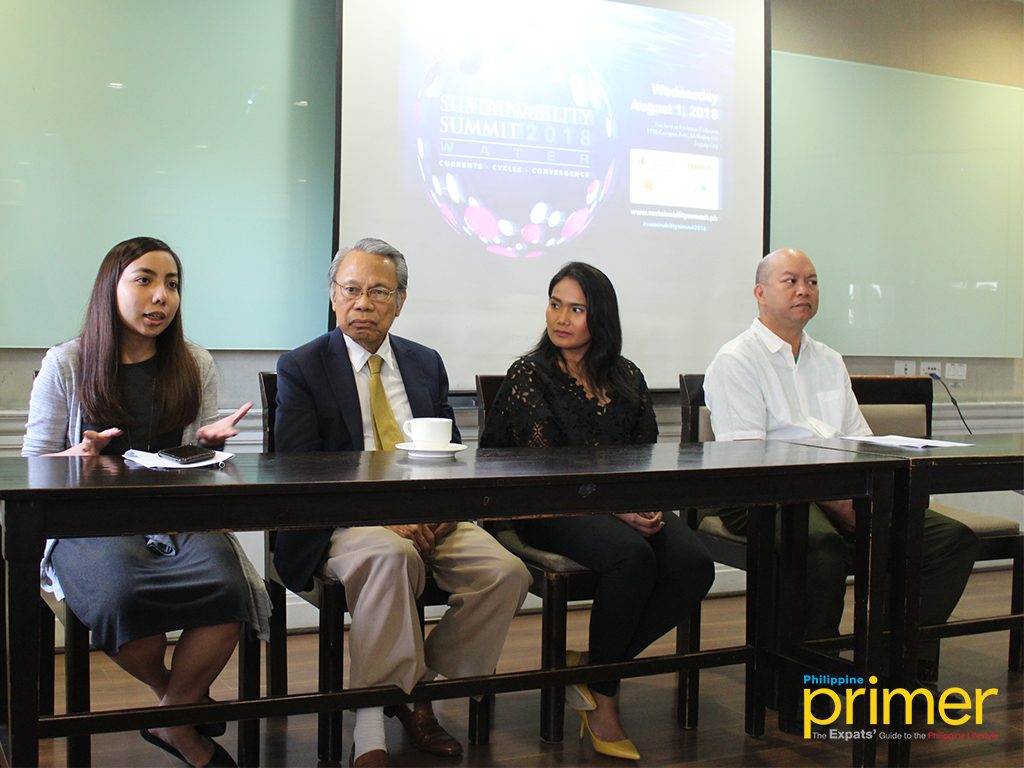 Press launch panelists from left to right: Forest Foundation Philippines Communication Officer Schenley Belmonte, Enderun Colleges Director of Research Dr. Jun Salipsip, AGREA Founding Farmer and CEO Cherrie Atilano, and Enderun Colleges Director for Sustainability Engr. Edmond P. Maceda
The Sustainability Summit Press Launch last July 5, 2018, revealed some of the reasons why water is an often undiscussed subject in the Philippines and the pressing need to find solutions. At the press release, the panelists discussed that Filipinos often take water for granted because the country is an archipelago, surrounded by water. However, people must also remember that the water surrounding the country is salt water and is not safe for consumption. In fact, only 1% of the world's water supply is readily consumable.
The panelists stated that the Sustainability Summit on August 1, 2018, hopes to address water as it relates to scarcity and wastage, energy and agriculture, infrastructure, and public health. It also hopes to convince the private sector to come up with solutions to address these problems.
In the end, everyone needs to realize that the deed is done and the time for pointing fingers is up. It's now time for everyone to act in order to save one of the world's most precious resource.
To join the Sustainability Summit 2018, see more information provided below.
Details
What: Sustainability Summit 2018
When: August 1, 2018, 8 a.m.
Where: The Tent at Enderun Colleges, 1100 Campus Ave., McKinley Hill, Taguig City
Website: sustainabilitysummmit.ph
Registration link: conferences.enderunextension.com