Bangka: Homage to Fisherfolk in the Philippines
See how broken pieces of bangkas (boats), destroyed by typhoons and tsunamis, were carefully collected, washed and cleaned to tell a story of vessels lost to time, turbulence, and the natural disasters regularly experienced on open waters at Bangka: Homage to the Fisherfolk of the Philippines by Jürg Casserini.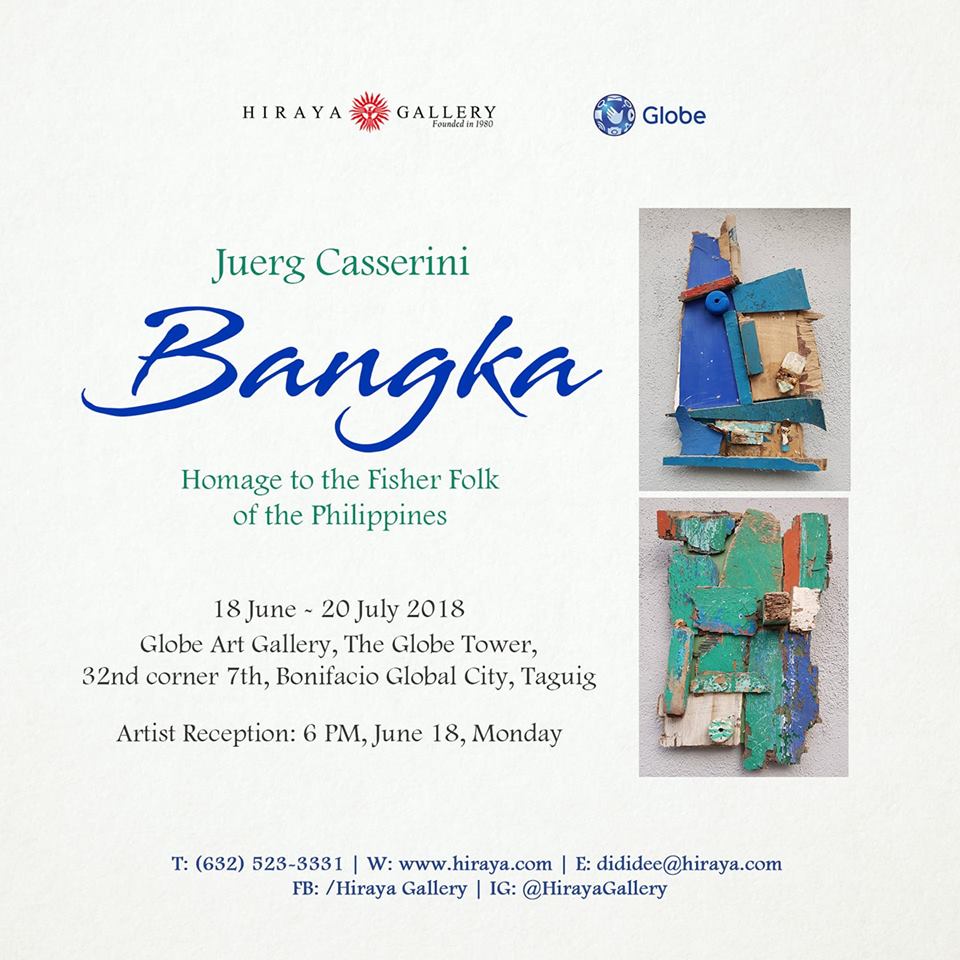 An homage typically involves the construction of grandeur. For Swiss artist Jürg Casserini, the approach to this homage is first taken through collecting things. From his studio in Bohol, Casserini found himself fascinated with the broken parts of the bangka.
Each piece bears a narrative beyond the everyday lives of the country's humblest and most hardworking citizens – of transport, of hours spent at sea, and in Casserini's initiative to collect, their eventual depreciation and loss. As a humble vessel for dwelling, transport, and harvesting food, the bangka is an object of incalculable worth. Not only with bringing in the day's catch, but with bearing the histories of an archipelago and its people, descended from seafarers.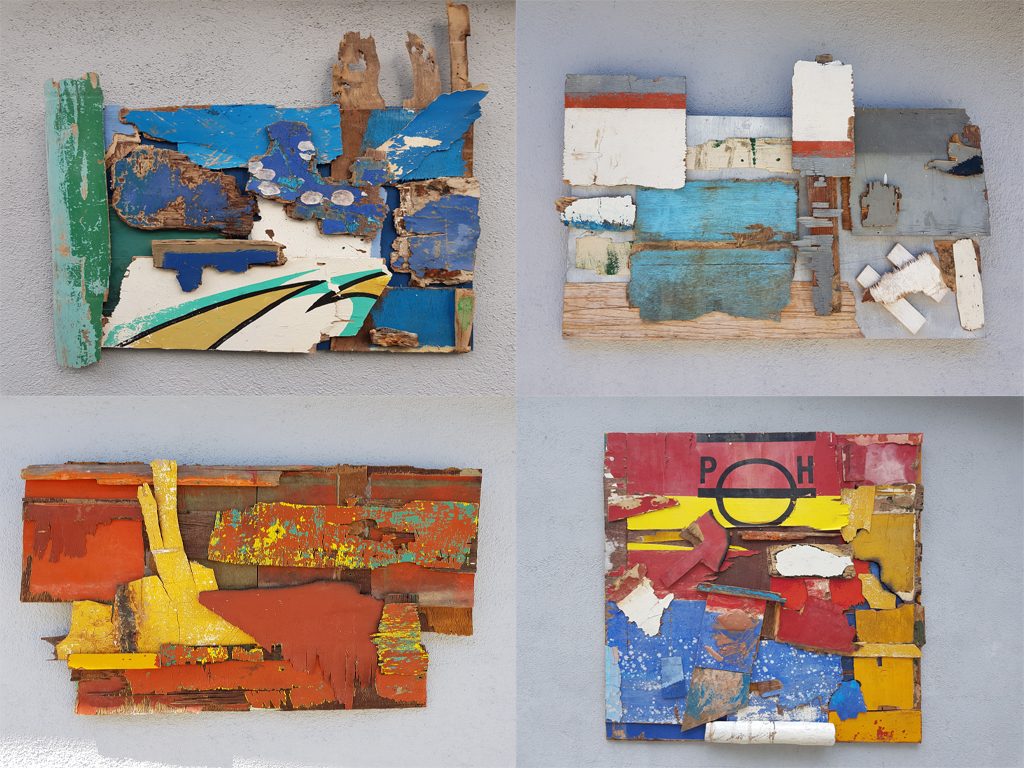 In many ways, the bangka can also be seen as a hopeful metaphor for this nation, in Casserini's hands, the bangka can always be repaired, repainted, and reborn.
About the Artist 
Jürg Walter Casserini was born and educated in Thun, Switzerland, and is currently based in Manila with his wife, Hilde. A graduate of Commerce and Trade, he left his home country at an early age, for further education in Paris, where he studied and worked at the OCDE Swiss Delegation.
The youngest of 3 children, Jürg grew up in a very artistic and cultural environment. His grandfather and his father both worked in the family's Lithography and Offset Printing Company in Thun, thus exposing Casserini to printmaking practices from an early age. After his retirement, Casserini built a small studio in Bohol, where he works and creates sculptures, collages, paintings and other collectibles.
Bangka: Homage to the Fisherfolk of the Philippines is presented by Hiraya Gallery and can be seen at the Globe Art Gallery, Globe Tower, 32nd corner 7th Avenue, Bonifacio Global City, Taguig. It is currently ongoing until July 20, 2018!
For more information, you may contact Hiraya Gallery at 049-523-3331 or email Didi Dee at dididee@hiraya.com.
Details:
What: Bangka: Homage to the Fisherfolk of the Philippines
When: June 18 to July 20, 2018
Where: Globe Art Gallery at The Globe Tower, 32nd St. cor. 7th Ave., Bonifacio Global City, Taguig
Facebook: www.facebook.com/hirayagallerymanila
Website: www.hiraya.com
---
This is a press release. Minor edits were made prior to publishing.