Orange and Lemons presents Moonlane Festival
Jam and treat your "music-lover" self to one of the most anticipated local music festivals of the year as Orange & Lemons, in partnership with Gabi Na Naman Productions, present Moonlane Festival that will take place at Century City Mall on August 4, 2018, from 2 pm to 11:30 pm.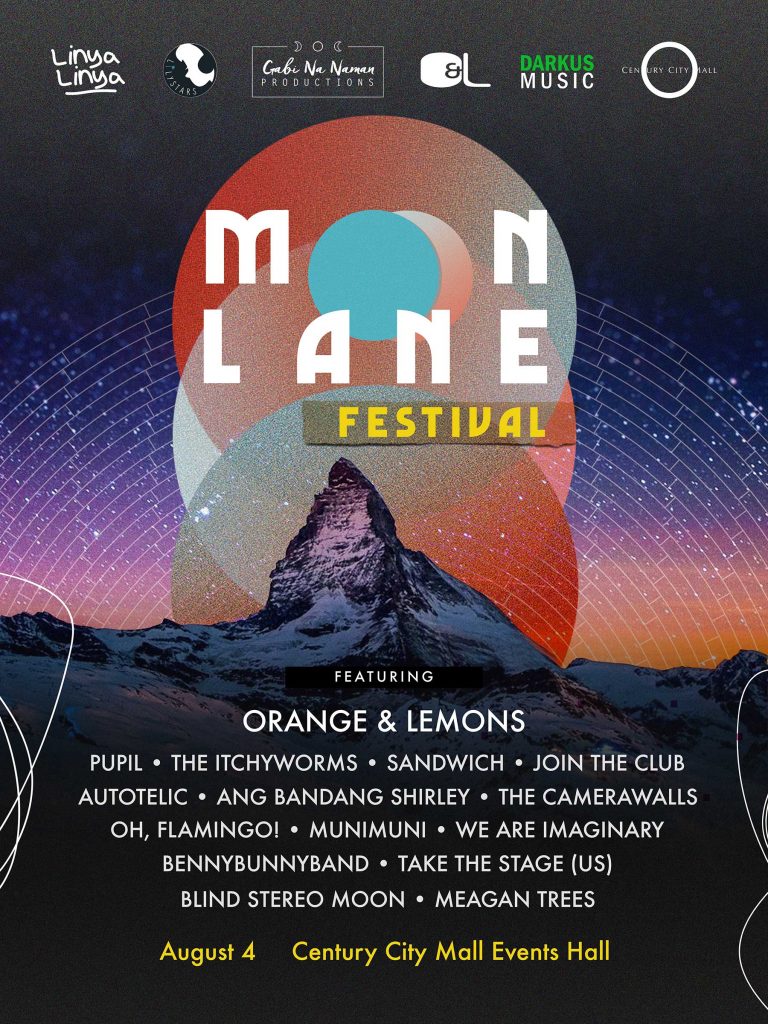 Aside from the producer itself, Orange & Lemons, who will be playing their biggest hits, the indoor music event will be having some of the finest local music acts personally handpicked by the band such as Pupil, The Itchyworms, Sandwich, Join The Club, The Camerawalls, Ang Bandang Shirley, Autotelic, Oh, Flamingo!, Munimuni, We Are Imaginary, Meagan Trees, Blind Stereo Moon, BennyBunnyBand, and Takethestage.
The Moonlane Festival is also co-presented by Century City Mall, Lilystars Records, Darkus Music, Linya-Linya and Tatstone Systems Inc.
It was only last year when Orange and Lemons reformed from a decade of break up and now, they are definitely back. The trio is composed of Clem Castro on vocals/guitar, JM del Mundo on bass/backing vocals, and Ace del Mundo on drums/backing vocals. They will be back with their self-produced, complete re-recording of the album titled Love in the Land of Rubber Shoes & Dirty Ice Cream (originally released in 2003). A couple of bonus tracks are added as part of their 15th Anniversary celebration.
Orange and Lemons: Ace del Mundo, Clem Castro, and JM del Mundo are back/IMAGE Jilson Tiu via PhilStar
Make sure you won't miss the chance to see them perform live!
Details:
What: Moonlane Festival
When: August 4, 2018
Where: Century City Mall Events Hall, Kalayaan Ave., Makati City
Ticket Information: Php 500.00 – Early bird (until July 10 only)
Php 650.00 – Regular tickets (July 11 to August 3)
Php 750.00 – Door tickets (Day of the event)
Php 1,000.00 – Regular tickets + a signed copy of "Love in the Land of Rubber Shoes & Dirty Ice Cream (15th Anniversary Edition)" by Orange & Lemons (July 11 to August 3 online only)
Website: https://bit.ly/MoonlaneFest