Filipino Culinary Pride: A Filipino Food Festival
Taste the wonders of Filipino food at the Filipino Culinary Pride Food Festival!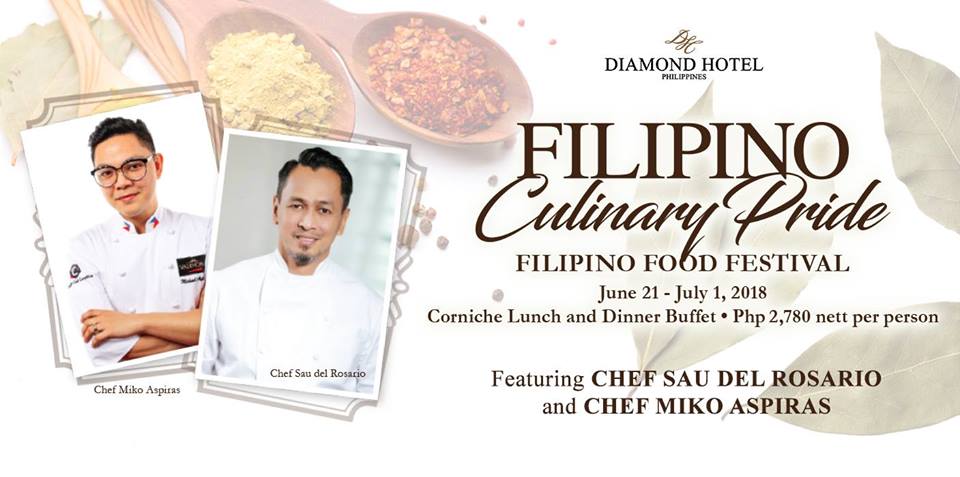 Join Chef Sau Del Rosario and Chef Miko Aspiras at as the Diamond Hotel presents Filipino Culinary Pride, a food festival that features traditional Filipino dishes created with bold and unexpected twists. Satisfy your cravings and indulge in a wide selection of authentic Filipino food, and catch the Filipino Food Festival at Corniche for their Lunch and Dinner Buffet to taste the wonders of Filipino Pride.
Indulge in Chef Sau Del Rosario's innovation of Filipino dishes. From oysters and maya-maya to lechon and kare-kare, Chef Sau will take you to the rich and diverse culture of the Filipinos with the dishes he is set to serve.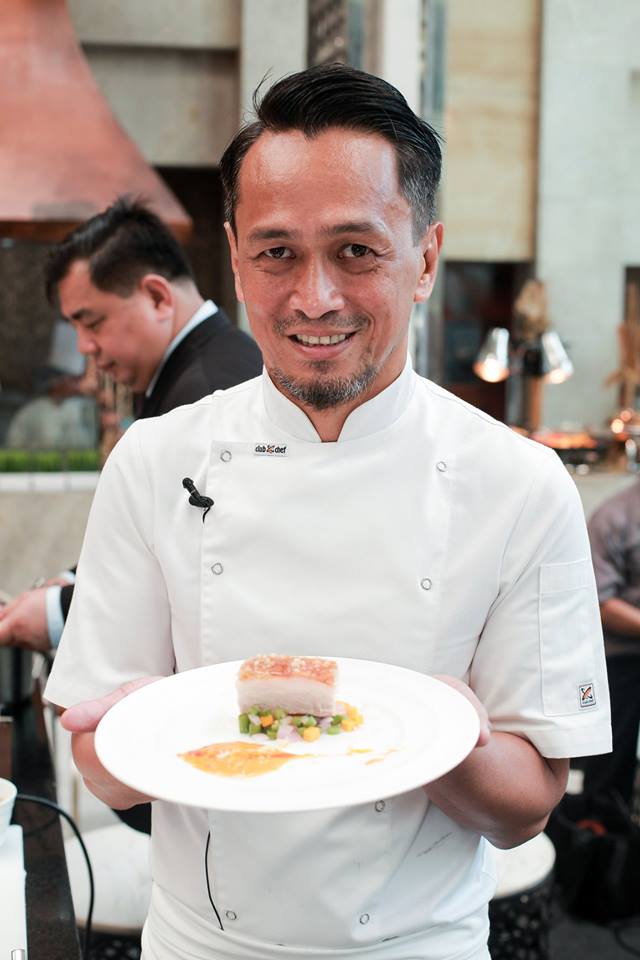 Chef Sau Del Rosario holding a plate of his masterpiece/IMAGE Diamond Hotel Facebook page
After a scrumptious meal, those with a sweet tooth should definitely head to the dessert buffet to have a bite of Chef Miko's fruity selections with a twist. Taste his apple dulce de leche, cherry mousse, a cheesecake made from fresh orange segments, coconut mousse, and Keso de bola macaroon.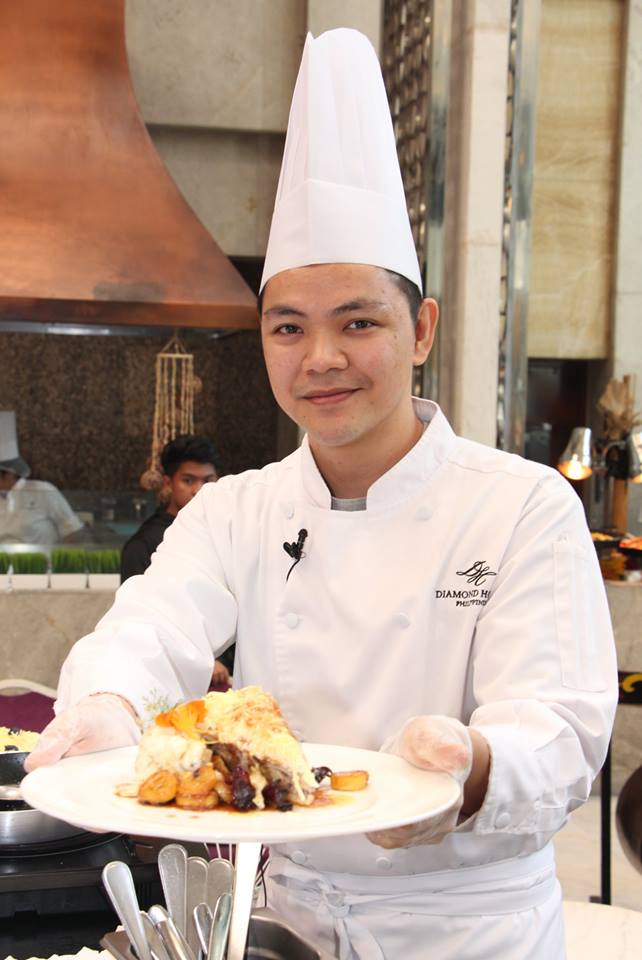 Chef Miko Aspiras holding a plate of his dessert masterpiece/IMAGE Diamond Hotel Facebook 
Enjoy the bold flavors of the main dishes and indulge with the rich selection of desserts Filipino Culinary Pride has to offer. Catch the lunch and dinner buffet for Php 2,780 until July 1, 2018 at Corniche in Diamond Hotel Manila. For more information, you may call them at 02 528-3000 local 1121 or visit their Facebook page at @diamondhotelph.

Details:
What: Filipino Culinary Pride: A Filipino Food Festival
When: June 21 to July 1, 2018
Where: Corniche at Diamond Hotel Roxas Boulevard cor. Dr. J. Quintos St., Manila
Facebook:  diamondhotelph
Website:  diamondhotel