Electric-Pop, Beats, and a Monster Night with TOKiMONSTA
Ready your wallets and prepare your best moves because TOKiMONSTA is coming to Manila on July 11, 2018. Dance to some new beats as she plays songs from her latest album, Lune Rouge.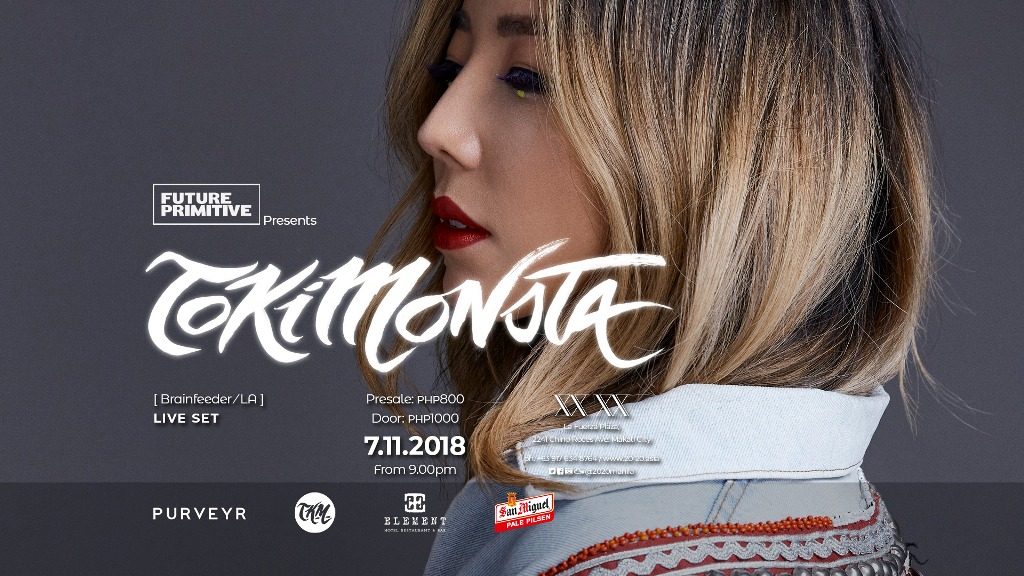 IMAGE XX XX
In 2015, TOKiMONSTA was diagnosed with a rare brain disease called Moyamoya. After 2 brain surgeries, TOKiMONSTA briefly lost language and comprehension skills, as well as her ability to understand music. Despite these challenges, she managed to release Lune Rouge.
Unlike her previous works, Lune Rouge is more melancholy because it tackles the ordeal of her recovery. Though not evident in the lyrics, her struggles are present in the music.
Despite not being fully in the spotlight, Jennifer Lee, better known as TOKiMONSTA, has amassed a huge and loyal following, thanks to her beastly beats, live instruments, percussion, digital manipulation and dusty noise. Her background in classical piano makes her a versatile musician, paving the way for her collaboration with the likes of Suzy Analogue, Thirsty Fish, Anderson Paak, and Duran Duran.
Her musical talent is evident in the praise she receives from both the avant-garde and mainstream media. She has also been featured in radio programs such as BBC1, BBC World Service, Studio Brussels and Radio Nova, appeared in DJ Mag, Pitchfork and LA Times and is listed as the #1 female DJ in Los Angeles.
TOKiMONSTA will be playing in XX XX. Local acts including Religion Black, Mama Sav, and CRWN will be opening her live DJ set night. Following her set, DJ Butta B will be closing the party.
Also read: 20:20 in Makati: Bar experience like no other 
Details
What: TOKiMONSTA Live in Manila
When: July 11, 2018; 9 p.m.
Where: 20A-20B La Fuerza Plaza, 2241 Chino Roces Ave. Makati City
Tickets:
Php 800 – Pre-selling
Php 1,000 – Door price
---
This is a press release. Minor edits were made prior to publishing.