Get a Workout at the Sony Fit Fest
Burn some calories and have a great time doing it at the Sony Fit Fest that's going to be held at the SMX Aura Convention Center on July 7, 2018.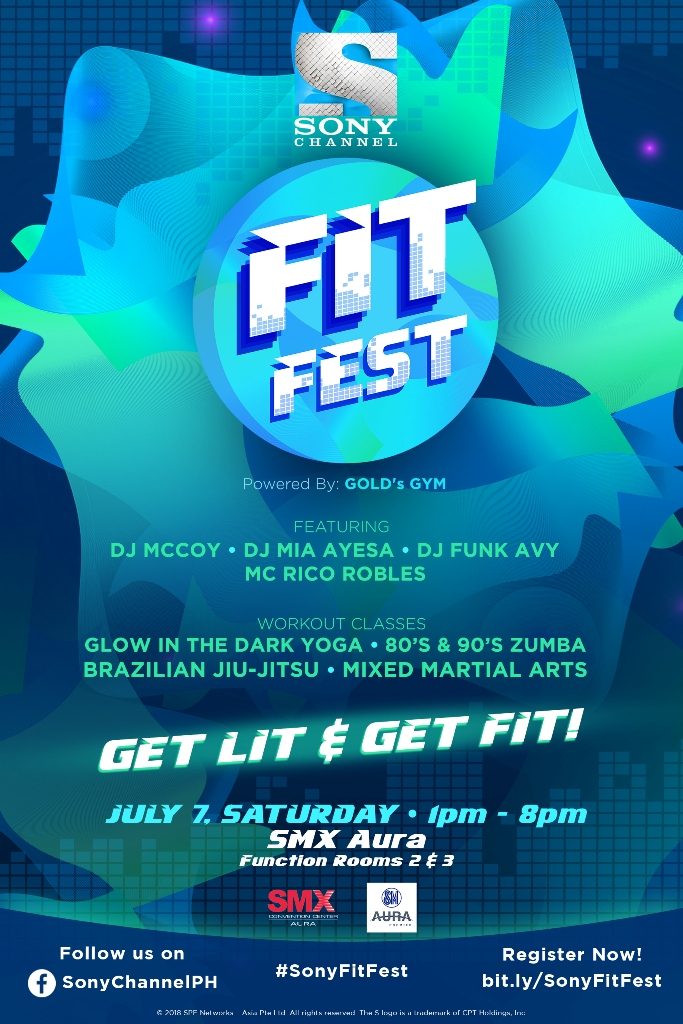 IMAGE Sony Channel
Do you hate working out? Well, you're not alone. No matter how good exercise is for you, it can be really hard to get into an exercising habit. Besides, how come some people take to it immediately while others struggle so much?
At Sony Channel's first ever workout party, try to shake that shyness and hesitation off and join other people of varying fitness levels engage in various calorie-burning activities. If there's anything Fit Fest can prove, it's that working out doesn't have to be a chore. It's also a great way for others to see that they aren't alone in their fitness journey.
There's a reason Zumba is so popular, especially among the older crowd: it's an effective fat burner and it's an enjoyable physical activity. So what if you looked a little silly? You still achieved your goal and you had fun.
Don't worry, yogis, Sony had you in mind as well. If you think your yoga studio's cool, wait 'til you try their glow-in-the-dark yoga! Engage in your favorite yoga poses while covered in glow-the-dark paint or glow sticks. This is the stuff psychedelic dreams are made of.
For those who were hoping for a bit more action, worry not because there will also be Mixed Martial Arts as well as Brazilian Jiu-Jitsu classes. In between all classes, Sony Channel prepared some surprise exercise challenges.
Finally, a circuit space is also available for those who want to engage in strength training.
As with all habits, an active lifestyle is not something one adopts overnight. However, for it to become a habit, people must have a positive reaction towards it. Yes, exercising doesn't seem much fun but come to the Sony Fit Fest and you might just change your mind!
Details
What: Sony Fit Fest
When: July 7, 2018; 1 p.m. – 8 p.m.
Where: SMX Aura Convention Center