Lupe Fiasco at Cove Manila this June
Cove Manila has brought in a lot of talented artists on their stage. This month, they are bringing back one of hip-hop's most prominent artists, Lupe Fiasco. Catch him for a night of intense partying and dropping beats on June 22, 10:30 pm at the Cove Manila.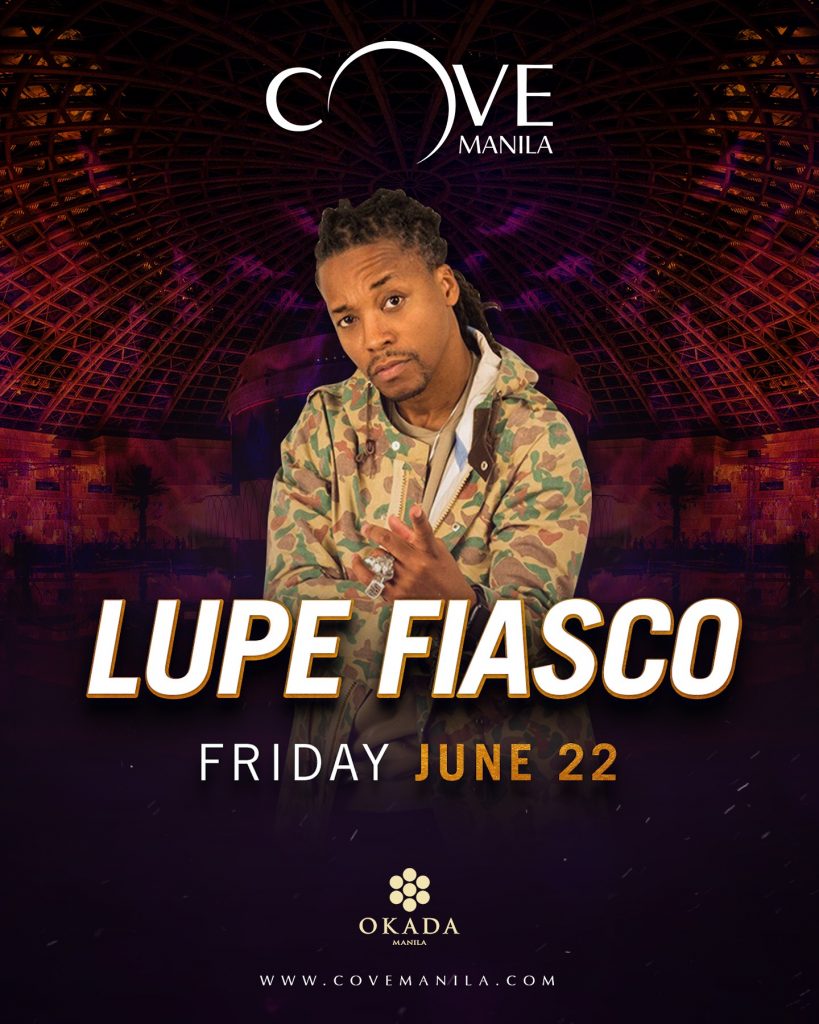 With a Grammy award for Best Urban/Alternative Performance, several Grammy nominations, and gold and platinum certifications, Lupe Fiasco (Wasalu Muhammad Jaco in real life) carved out his own space in the hip-hop and rap community as a formidable artist at a very young age.
The Chicago-based Fiasco started exploring rap in junior high school. Eventually, Fiasco found his way to another major label, Atlantic, where he was given the opportunity to release his first album, Food & Liquor, preceding several mixtapes, his debut single "Kick, Push", and an appearance on Kanye West's "Touch the Sky".
Between 2014 and 2015, a few non-album related singles were released including Fiasco's collaboration with Ed Sheeran called "Old School Love"; and in 2016, he issued to singles, "Pick Up the Phone" and "Made in the USA".
Come and party with Lupe Fiasco as he returns to the Philippines at Cove Manila this June 22, 2018. With his unique brand of rhymes and beats, Manila is definitely going to have one lit night!
Doors open at 10:30 p.m. and ticket prices at Php 500, available at covemanila.com.
Details:
What: Lupe Fiasco at Cove Manila
When: June 22, 2018; starting at 10:30 p.m.
Where: Cove Manila Nightclub, New Seaside Drive, Entertainment City, Parañaque City
Ticket information: Php 500 and Php 1,000 at covemanila.com
---
This is a press release with minor edits by Philippine Primer writers.