Croissant and Puff Pastry class with Chef Dan Basilio
Wanna learn how to prepare the butter and laminate the dough for your pastries? Join Chef Dan Basilio in a Croissant and Puff Pastry Class on June 30, 2018, and learn the how-tos in pastry making!
Mentoring the class is the multi-winning mentor and culinary chef, Chef Dan Basilio, the master patissier and the only Ambassadeurs du Pain in the Philippines. From chemical engineering to making his way to the culinary industry, Chef Dan trained in the Katipunan-based International School for Culinary Arts and Hotel Management (ISCAHM) and earned a Diploma in Baking and Pastry Arts and a Certificate in the Fundamentals of Culinary Arts, making him a double-hatted chef.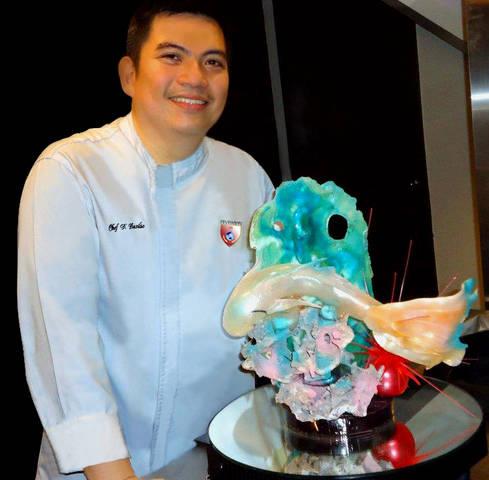 Image source: LPU Culinary Institute
This pastry class will help students learn to make doughs and its proper use, preparing butter for lamination, puffing pastries, and baking croissants.
Chef Dan will teach the following recipes to the class:
Pain au chocolat
Croissant
Assorted Danishes
Tuna Puffs
Palmier
Portuguese egg
Catch Chef Dan and his pastry class on Saturday, June 30 at 9 am – 5 pm at Little Miss OC's Kitchen, Magallanes Village, Makati City. For more information, you can contact Little Miss OC's Kitchen at 0917-812-6833 or email them at littlemissoc@yahoo.com.
Details:
What: Croissant and Puff Pastry class with Chef Dan Basilio
When: June 30, 2018; 9:00 am – 5:00 pm
Where: Little Miss OC's Kitchen, Magallanes Village, Makati City