5th Gemmalyn Crosby Sports Festival
The annual and biggest multi-sports festival is happening for the fifth time leaving you with no excuses. Gemmalyn Crosby Sports Festival featuring a variety of sports can now be marked on your calendars!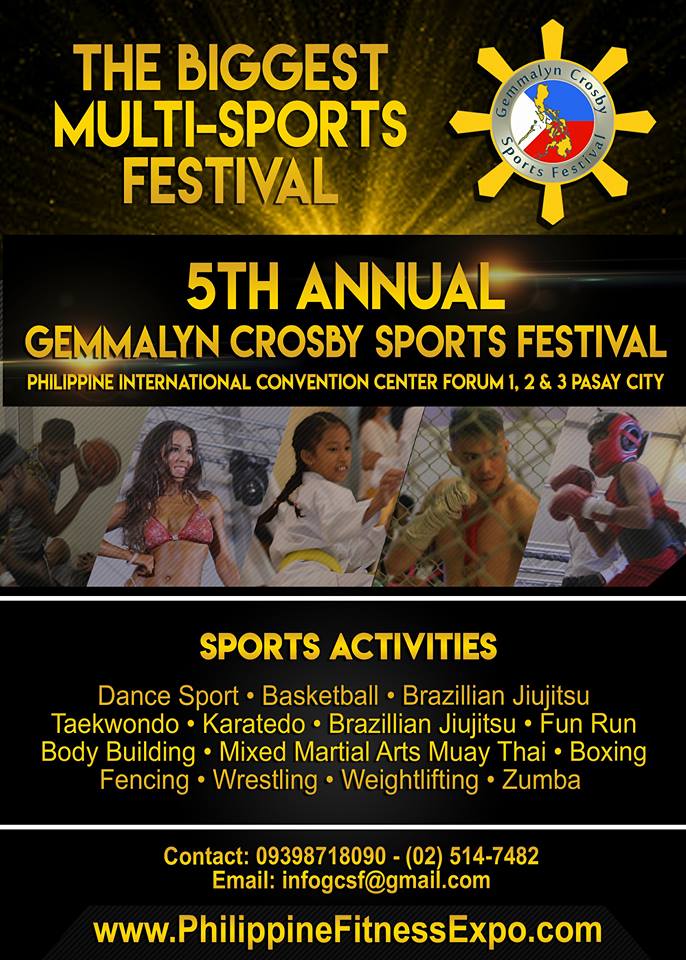 Witness the two-day event from October 6 to 7 at Philippine International Convention Center in Pasay City. The event will showcase dance sport, basketball, brazilian jiujitsu, taekwondo, karatedo, body building, mixed martial arts, fencing, wrestling and more. Sports fans will surely find a way to enjoy the event with sports demonstrations, workshops, and giveaways starring celebrities and athletes.
Gemmalyn Crosby, the founder of the event, is a celebrity and an IFBB professional athlete. As a fitness enthusiast, she aims to promote her passion on sports as a way of contributing to the development with regards to health, wellness, and fitness. She is the first Philippine IFBB Pro card holder.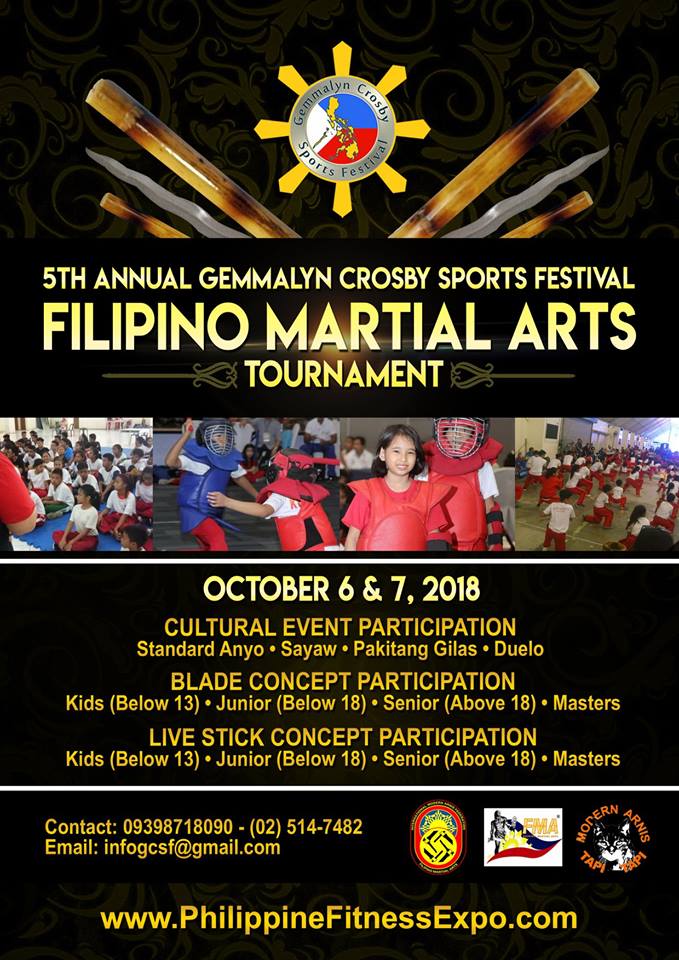 Tickets are available at Eventbrite. For inquiries on the event, contact them via email at infogcsf@gmail.com or via mobile at  +63 9398718090. Updates on the event schedule are available on their Facebook page and on their website. Tune in for more updates on activities lined up for you.
Find your guide to fitness, health and wellness on the 5th Annual Gemmalyn Crosby Sports Festival!
Details:
What: 2018 Gemmalyn Crosby Sports Festival
When: October 6 to 7, 2018
Where: Philippine International Convention Center, Vicente Sotto St., Pasay City
Facebook: https://www.facebook.com/GemmalynCrosbySportsFestival/
Website: https://philippinefitnessexpo.com/
Tickets: https://www.eventbrite.com/e/2018-gemmalyn-crosby-sports-festival-tickets-43015851570
Sports Arnis Registration: http://bit.ly/FMARegistration
---
Sources: 5th Annual Gemmalyn Crosby Sports Festival, Philippine Fitness Expo, Eventbrite
Written by: Maria Vinnise A. Marcelo, Philippine Primer Intern