For the Love of (Craft) Beer: Privatus Private Dining X Monkey Eagle Brewery
If you're curious about what goes into harder-hitting and more flavorful craft beer, then the up-coming Beer Appreciation 101: The Ultimate Local Craft Beer and Food Pairing Experience by Privatus Private Dining and Monkey Eagle Brewery is for you.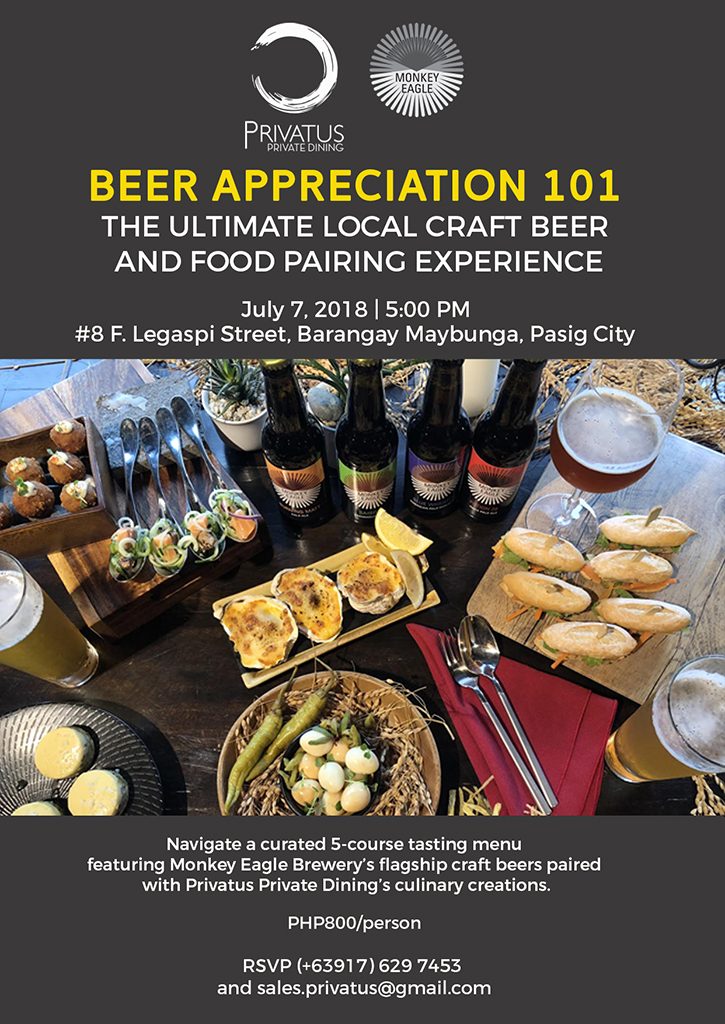 Join Monkey Eagle Brewery founders and brewers Noreen Lao and Ricardo "Rocky" Lopa, Jr. on the 7th of July in an evening of discovery as you dive in head first into the world of craft beer.
THE CRAFT BEER DREAM TEAM. From left to right: Privatus Private Dining (PPD) executive chef and owner AJ Reyes, PPD F&B manager Mark Anthony Marquez, Monkey Eagle Brewery (MEB) founders Rocky Lopa and Noreen Lao, MEB Marketing and Sales Head Rich Lopa, and PPD's Joan Teotico.
You'll learn everything you need to know about craft beer in one night. From its origins to how it's made, even down to how it is supposed to be served, you will leave Privatus Private Dining (the venue for this one-off event) with more knowledge on craft beer than the average person.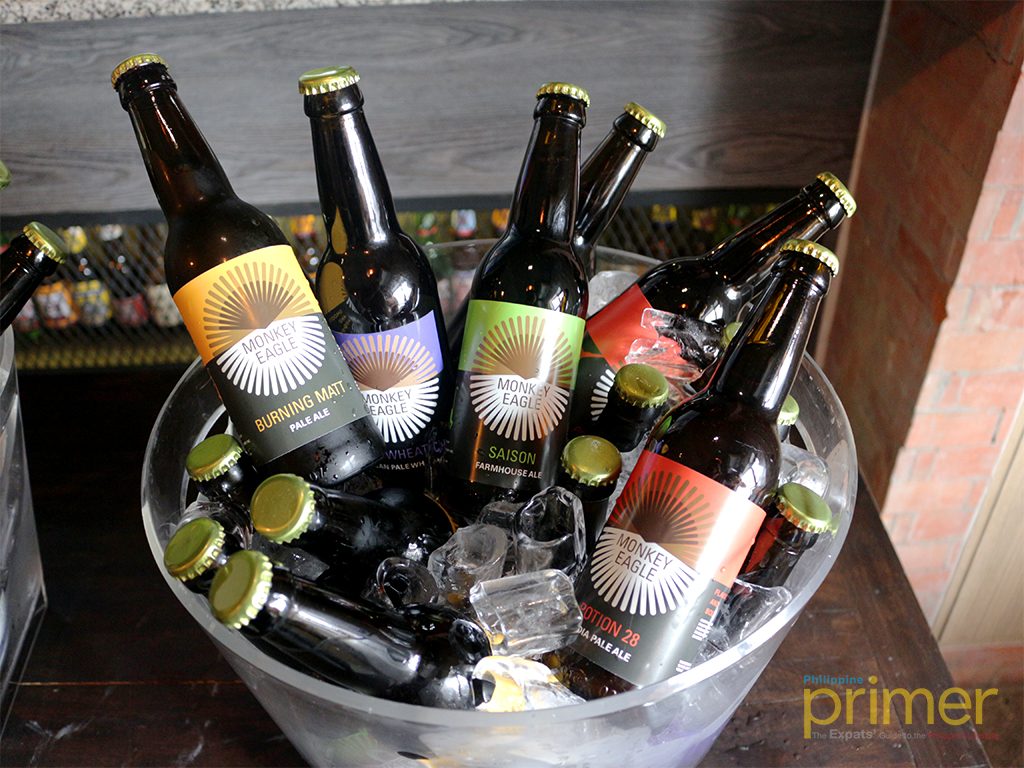 MEB'S FOUR. These are the four brews you'll be tasting during Beer Appreciation 101. We suggest you stay away from Potion 28 if you're driving, though.
You'll also learn about the different kinds of food that go well with certain kinds of beer (yes, there are different kinds) to further enhance your learning experience. Think of this as a wine-and-food pairing event — but you throw away the complexity of trying to understand the different flavors found in wine and replace it with a hard-hitting glass of craft beer.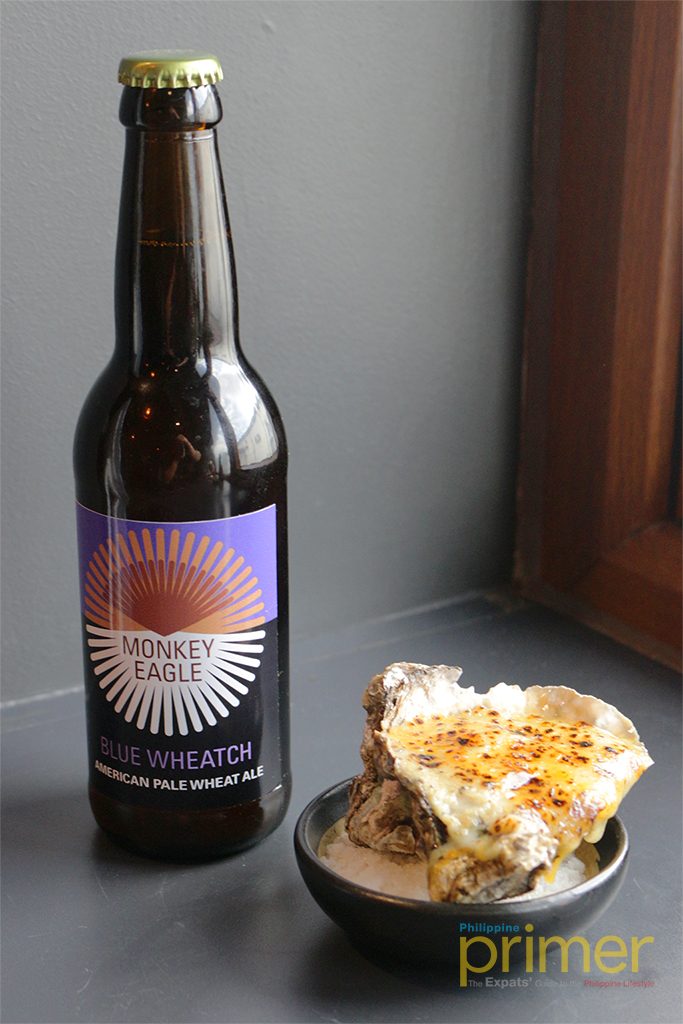 BEER AND BAKED OYSTER. A classic combination that's often seen in bars, but we promise this one's a lot better.
End the night with a glass of Monkey Eagle's four brews paired with food made by Privatus Private Dining's owner and executive chef AJ Reyes. Make sure you have room for dessert as Monkey Eagle Brewery will be unveiling a special brew that goes really well with Privatus' deluxe dessert.
Beer Appreciation 101 happens on July 7, 2018, 5 pm at Privatus Private Dining, #8 F. Legaspi St., Brgy. Maybunga, Pasig City. Registration is only Php 800, but slots are limited so you'd better sign up right now.
For reservations and inquiries, please call 0917-629-7453, 02-907-5457, or send an email to sales.privatus@gmail.com.
Details:
What: Beer Appreciation 101: The Ultimate Local Craft Beer and Food Pairing Experience
When: July 7, 2018; 5 pm
Where: Privatus Private Dining, #8 F. Legaspi St., Brgy. Maybunga, Pasig City
Registration: Php 800, call 0917-629-7453, 02-907-5457, or email sales.privatus@gmail.com