Corporate Giveaways Now On Its 31st Year As The Philippines' #1 Business Gifts Expo
In the business world, the success of your business depends on the quality of your product and your relationship with your customers. You need to have a positive relationship with them to get them to keep on coming back. One of the easiest and effective methods of endorsing your company is through company giveaways.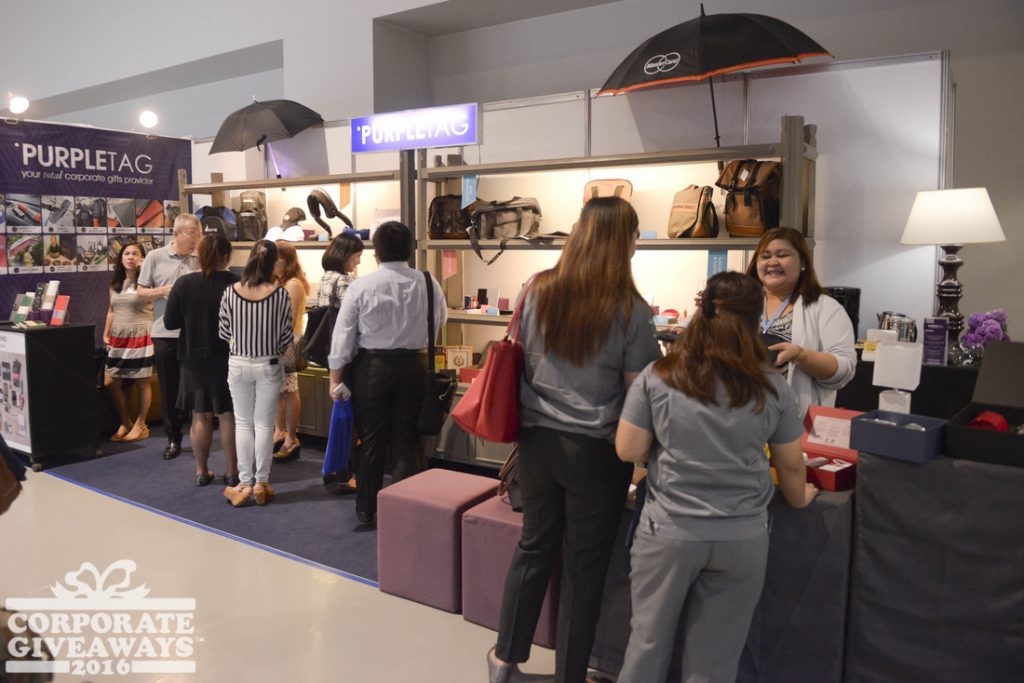 The Expo is great because a lot of potential customers visit us. This helps us to increase our sales and acquire new clients. — BRANDCHARGER, 5 years with CG/IMAGE Corporate Giveaways
Corporate Giveaways™ is a place where companies can meet and greet, with thousands of customers thrown into the mix. This event has been going on for 31 years, and its decades-long run alludes to its success. Companies from all over the world and from the Philippines can participate in this trade event. Foreign or domestic, as long as you are over 18 years old, you are allowed to participate.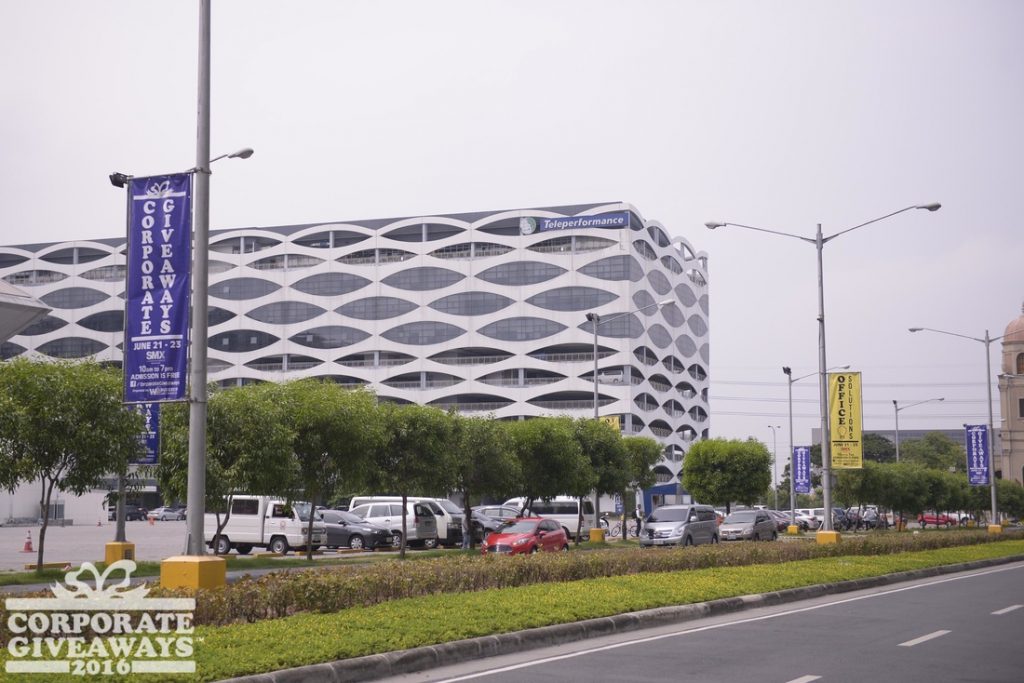 Corporate Giveaways has always been an important part of our marketing program that has given us an extra edge in sales and market penetration. Overall, despite a very volatile marketplace, CG has proven to be effective time and again. — FOCUS GLOBAL (Coleman), 27 years with CG/IMAGE Corporate Giveaways
This year's Corporate Giveaways™ will happen from June 26 to June 28, 2018 (10 am to 7 pm) at Hall 4, SMX Convention Center, Seashell Lane, Mall of Asia Complex, Pasay City.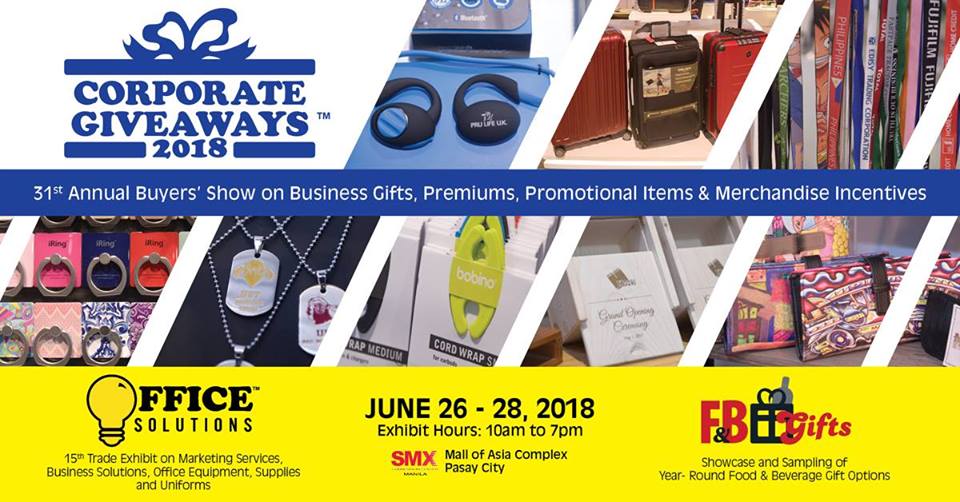 IMAGE Corporate Giveaways 2018 Facebook event page
The Corporate Giveaways Buyers' Show is the country's longest-running and most successful annual trade show on business gifts. It is owned and organized by World Expos & Concepts Inc. and is participated in by of numerous exhibitors showcasing thousands of options for business gifts, premiums, promotional ideas, novelty items and merchandise incentives.
Skip the long lines and pre-register for this year's Corporate Giveaways! All you have to do is to click here. Pre-registration is available until 5 pm, Friday, June 22. Those who are unable to register online can register in front of Hall 4 at the SMX Lobby during the event proper on June 26, 27, and 28. Admission to Corporate Giveaways Buyers' Show is free of charge to trade and corporate buyers.
Details:
What: Corporate Giveaways™ 2018
When: June 26 – June 28, 2018; 10 am to 7 pm
Where: Hall 4, SMX Convention Center, Seashell Lane, Mall of Asia Complex, Pasay City
Register Here: bit.ly/2HaUcgJ

---
Written by Joane Sarsaba, Philippine Primer intern
Sources: www.corporategiveawaysbuyershow.com, acobsglobal.com