New faces for 'Rak of Aegis' Season 6!
Now on its sixth season, "Rak of Aegis" returns this year with fresh faces and a new cast to rock our stage once again as they bring back the lives of Aileen, Kenny, Jewel, and Tolits!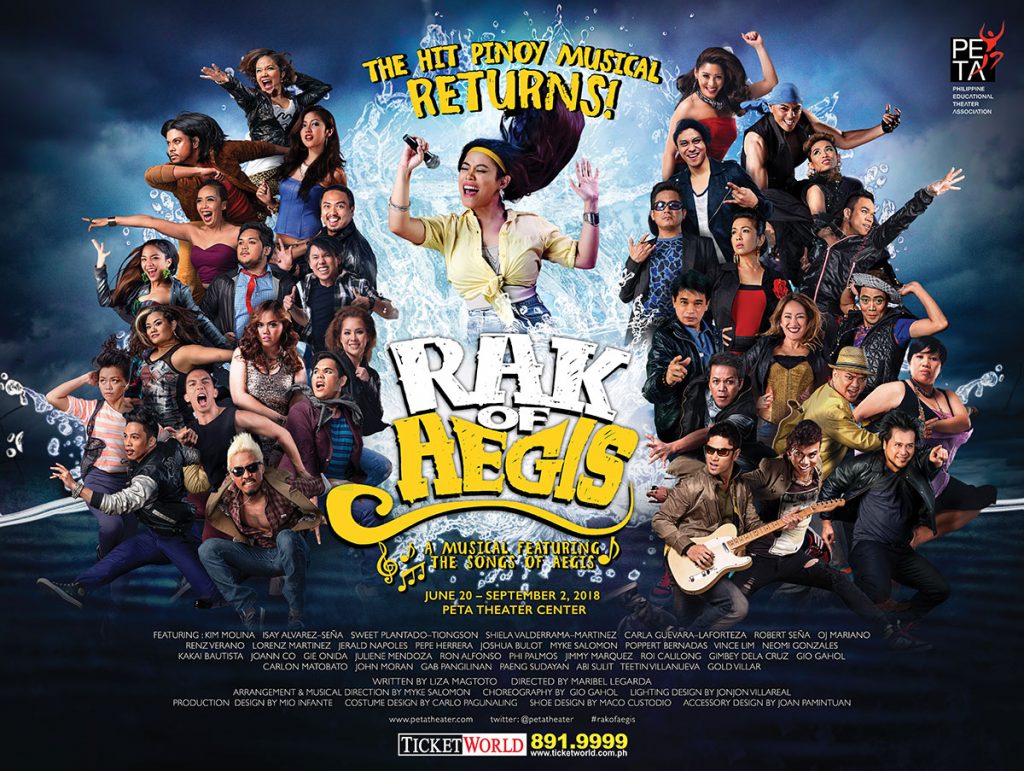 After years of successful run, the Philippine Education Theater Association (PETA) will soon be back once again as they stage the hit Pinoy Musical 'Rak of Aegis' beginning this June 20 till September 2, 2018, at the PETA Theater Center.
In this year's newest addition, PETA introduces fresh faces after launching the Hu Got Talent: The Search For The Next Rakstar contest last March. Out of hundreds of hopefuls, the Top 50 underwent workshops and was trimmed down to 20. The newest ensembles are Crystal Paras, Matel Patayon, Marielle Mamaclay, and Gil Aguedan with Adrian Lindayag as Jewel, Kent Pontivedra as Tolits, Princess Vira and Shaira Opsimar as Aileen, and Remus Villanueva as Kenny.
They will be joining our favorite theater veterans Kim Molina, Isay Alvarez-Seña, Sweet Plantado–Tiongson, Shiela Valderrama-Martinez, Carla Guevara–Laforteza, Robert Seña, OJ Mariano, Renz Verano, Lorenz Martinez, Jerald Napoles, Pepe Herrera, Joshua Bulot, Myke Salomon, Poppert Bernadas, Vince Lim, Neomi Gonzales, Kakai Bautista, Joann Co, Gie Onida, Juliene Mendoza, Ron Alfonso, Phi Palmos, Jimmy Marquez, Roi Calilong, Gimbey dela Cruz, Gio Gahol, Carlon Matobato, John Moran, Gab Pangilinan, Paeng Sudayan, Abi Sulit, Teetin Villanueva, and Gold Villar.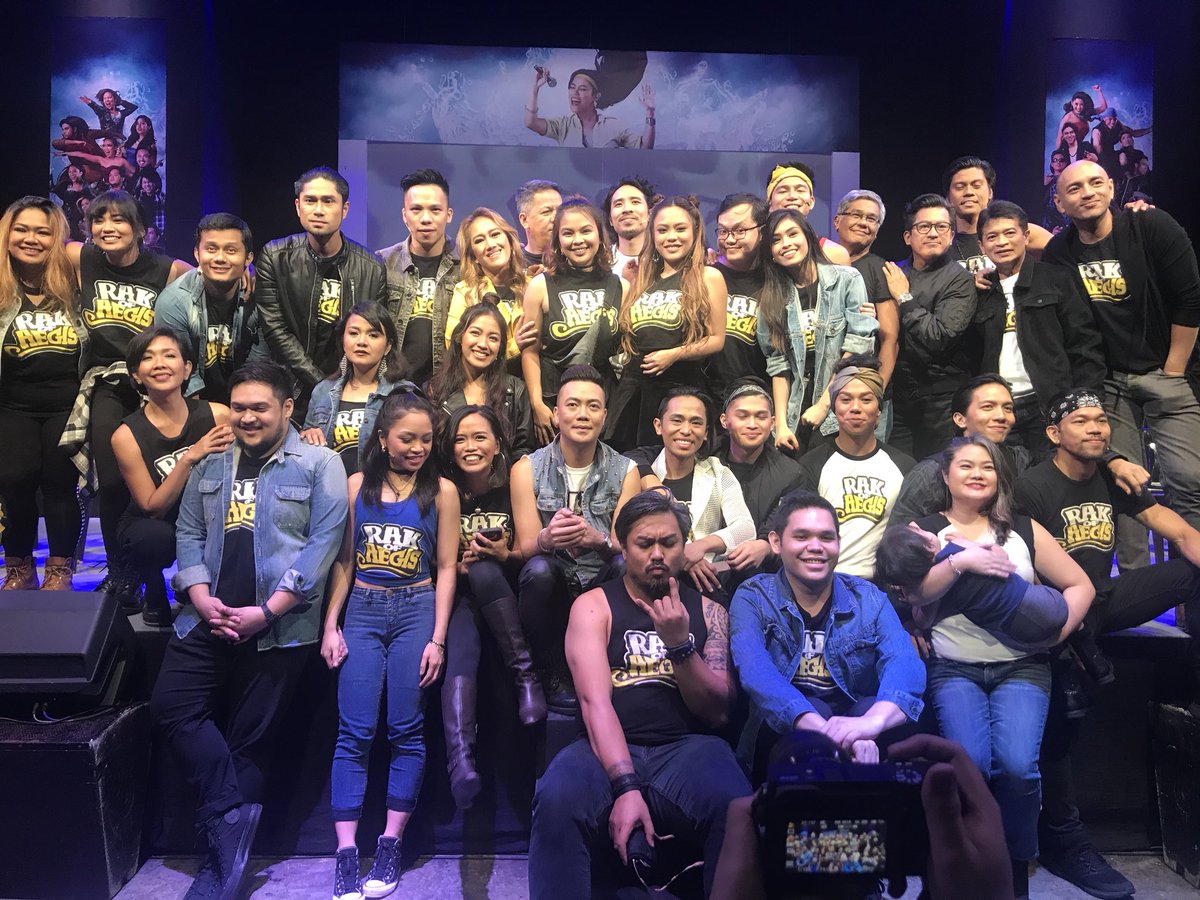 IMAGE @petatheater on twitter
Join them as they rock the stage this year, bringing our classic favorite OPM songs like "Halik," "Luha," and "Basang-basa sa Ulan"! For inquiries and ticket reservations, contact PETA Marketing and Public Relations Office at 02-725-6244 or TicketWorld at 02-891-9999, or visit www.ticketworld.com.ph.
Details:
What: Rak of Aegis
When: June 20 – September 2, 2018; Weekdays at 8 pm and Weekends at 3 pm and 8 pm
Where: PETA Theater Center, No.5 Eymard Drive, New Manila, Quezon City
Tickets: www.ticketworld.com.ph
---
Written by Denisse Tenorio