EuroPinoy Concert 2018
A celebration of heritage & friendship between the Philippines and Europe through artistic collaboration, the Europinoy Concert is happening on May 30 at the Ruins, Poblacion, Makati. Experience a fusion of Filipino and European music for free!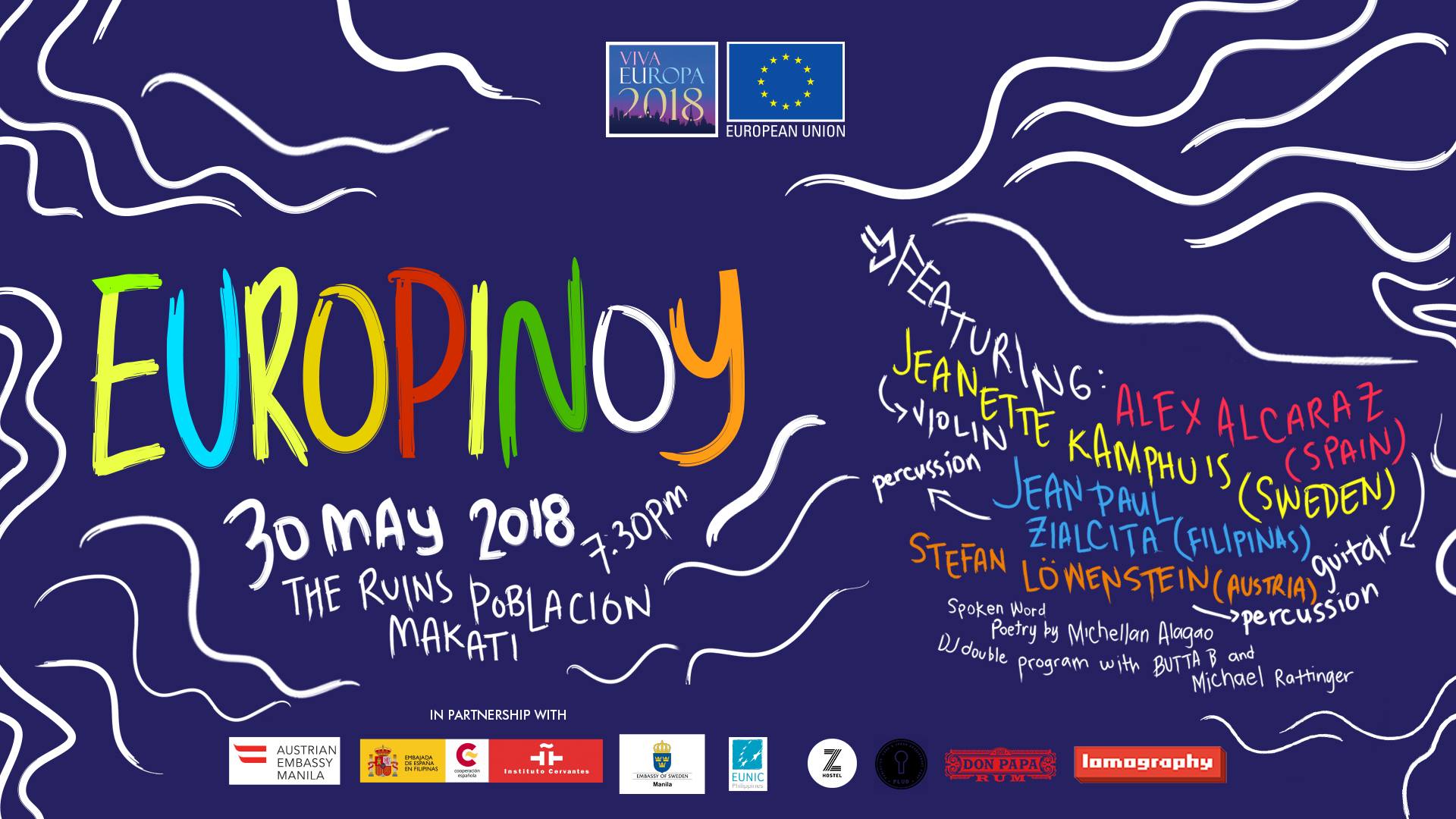 The European Union in the Philippines has announced the lineup of artists for this year's EuroPinoy event. They will be having Alex Alcatraz Fernández from Spain with his guitar, Jeanette Kamphuis from Sweden with the violin, and percussion by Stefan Löwenstein from Austria and Jean Paul Zialcita from the Philippines. Additionally, there will be spoken word poetry by Michellan Alagao and a DJ double program with Butta B of the Philippines and Michael Rattinger from Austria.
The EuroPinoy 2018 concert on May 30, 7:30 pm is a collaboration between the European Union in the Philippines, the Australian Embassy Manila, the Instituto Cervantes de Manila and the Embassy of Sweden in Manila.
Details:
What: EuroPinoy 2018
When: May 30, 2018; 7:30 pm
Where: The Ruins, Alfonso St., Poblacion Makati, Metro Manila