Relive the 'classics' at Satchmi's #VinylDay2018
Calling all old souls to calm minds. Feel the nostalgia of the music industry way beyond in-application audio and video recordings as Satchmi brings you #VinylDay2018. The event aims to support local bands and music with biggest discounts on their records and turntables on June 16 at Greensun, Makati. This one-day event will only be happening once and for free!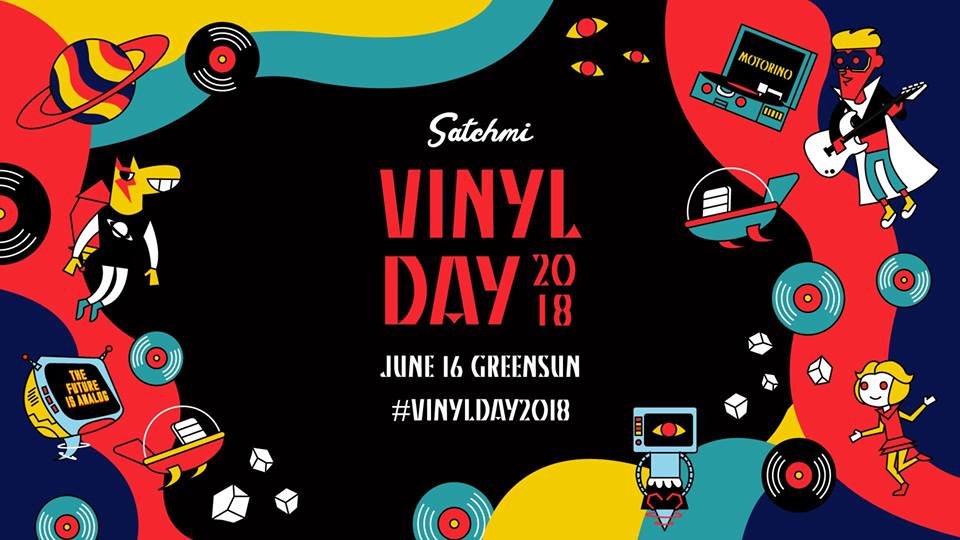 Bringing you to the scene of the local music industry, the event will showcase Sandwich, Quest, Carousel Casualties and more to be revealed. The Vinyl Day community also welcomes sellers of products for the event. They're also looking for volunteers (runners, logistics, stage managers, welcome committee, and a cashier), so if you or someone you know wants to lend a hand, hit up Satchmi!
Save the date. June 16, 2018 at The Axon, Green Sun, Makati.More details soon! Stay up to date here: https://tinyurl.com/vinylday2018#VinylDay2018

Satchmiさんの投稿 2018年4月27日(金)
Satchmi is, by and large, a vinyl store. As the "curator of functional luxuries," it is a team brought together by their fascination with all things retro, which are perfect for conversations. Showing their enthusiasm for luxuries that are rarely seen nowadays: they sell vinyl records (a rising trend with musicians nowadays) and turntables. More of these retro music pieces will come to their store more than just turntables as they share the fascination that they have with their market.
Fill the place for music with the registration all free but if you want to avoid long queues, you can register here. For volunteers, visit tinyurl.com/vd2018volunteer. Availability of volunteers should be ensured on June 1 from 10 am to 12 noon or 1 pm to 3 pm at 840 Balagtas St., Brgy. Addition Hills, Mandaluyong City.  For interested sellers, email Satchmivd2018@gmail.com.
Details:
What: Satchmi #VinylDay2018
When: June 16, 2018; 11 am onwards
Where: The Axon, Green Sun, 2285 Chino Roces Avenue Extension, Makati City, 2285 Chino Roces Ave, Makati
Registration: docs.google.com/SatchmiVinylDayTickets
---
Written by: Maria Vinnise Marcelo, Philippine Primer Intern
Sources: Satchmi Facebook Page