Hydro Splash Fest
We love summer but there are days that the heat is too much to take. Thankfully, events like Hydro Splash Fest are here! Take a break from your work or if you're a student, make the most out of your summer vacation and join a battle royale on the biggest water gun festival!
IMAGE Hydro Manila on Facebook
On Saturday, May 19, a lot of artists like Shanti Dope and Agsunta as well as DJs like Patty Tiu and Katsy Lee among others are set to perform for you. Other independent artists like Franco Zarate, MVRXX x Alwyn Cruz, Loonyo, Tin Almaden, Harvey Cruz, Chunk, MCDM, and McBlaize will be there to join the fun too!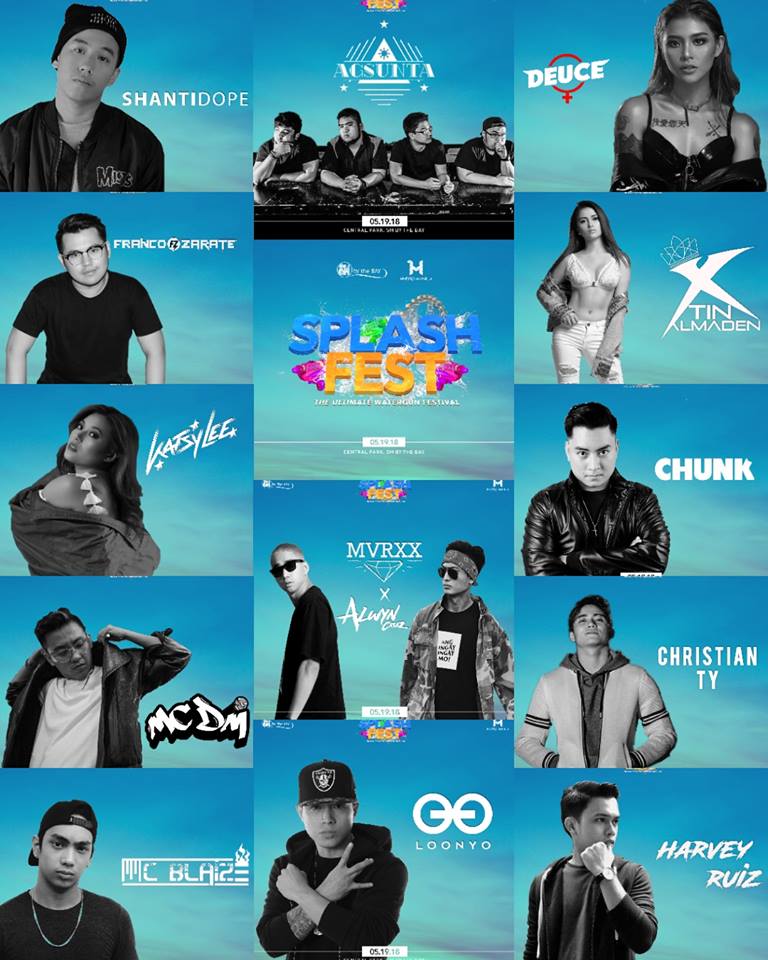 ARTIST LINE-UP/IMAGE Hydro Manila on Facebook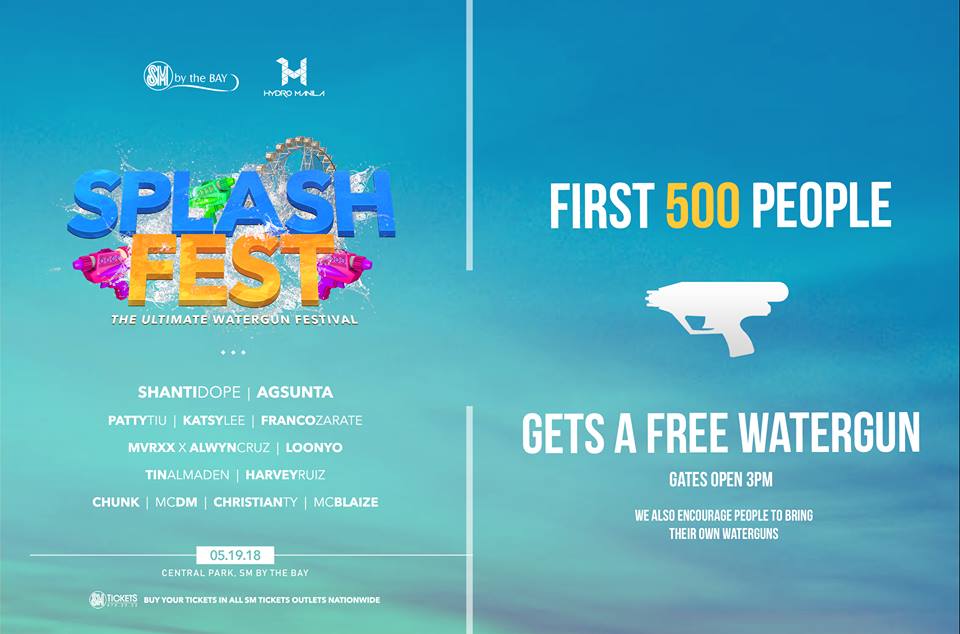 FIRST 500 PROMO! Yes, you can bring your own, but be one of the first 500 to line-up before 3 pm and you can get a free watergun!/IMAGE Hydro Manila on Facebook
For only Php 600, you can enjoy this event and you can get it at even more cheaper price using your student discount. Hydro Splash Fest will only cost Php 400 for students. Gates open at 3 pm, but we'll never know when it will end. Guess we'll have to see you there and find out!
Details:
What: Hydro Splash Fest
When: May 19, 2018; 3 pm onwards
Where: Central Park, SM by the BAY
Tickets: Php 400 Student, Php 600 Regular; available via SM Tickets
---
Written by Diana Nava, Philippine Primer intern
Source: SM Tickets
Image source: Hydro Manila on Facebook