If Trees Could Talk: Celebrate National Heritage month at NCCA Gallery
Cultural heritage is, for the large part, ignored by a lot of people until their identity as a nation comes into question. The NCCA Gallery is helping us figure out our cultural heritage through the eyes of nature in their latest exhibition If Trees Could Talk, running until May 31, 2018.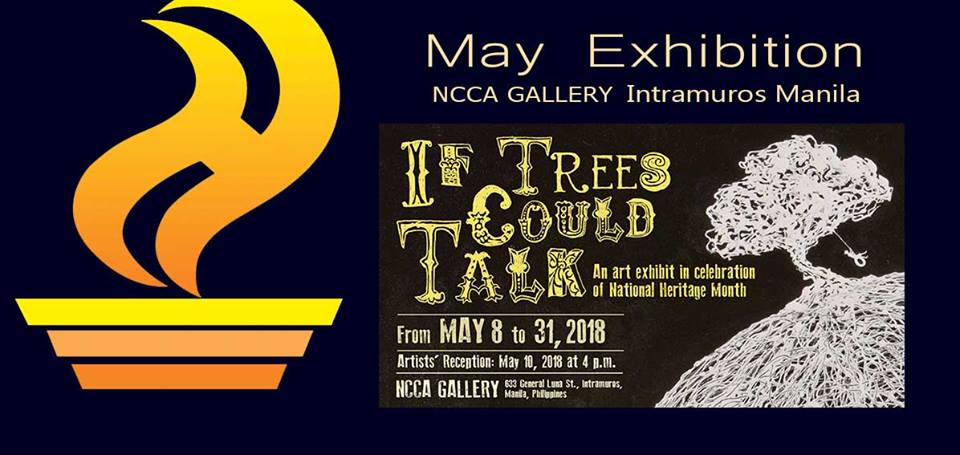 The NCCA defines If Trees Could Talk as "an exhibit on hearing and seeing what nature has to say." They invited local artists to send in artworks and statements about them that work both with the nature of the exhibit and the theme of National Heritage Month: "Pambansang Pagkakaisa Para Sa Pamana" (National Unity for Heritage).
These original works are currently on display at the NCCA Gallery and are curated by multimedia artist, educator, and curator Jaime Pacena II. The exhibit is done with the support of Looking For Juan Project and The Center for Art, New Ventures, and Sustainable Development.
The Center for Art, New Ventures, and Sustainable Development (CANVAS) is a nonprofit organization that works with the creative community to promote children's literacy, explore national identity, and deepen public appreciation for Philippine art, culture, and the environment.
Looking for Juan is a program under CANVAS that explores the use of art to encourage debate, reflection, and discussion on selected social issues. They collaborate with hundreds of artists and writers annually to produce the Outdoor Banner Project, "a group art exhibition organized around a theme of timely, social, or cultural relevance."
They'll be helping the NCCA run the outdoor banner exhibit for If Trees Could Talk from May 15 to 31, in cooperation with the Intramuros Administration.
If Trees Could Talk can now be seen at the NCCA Gallery, located at the ground floor of the NCCA Building, 633 General Luna Street, Intramuros, Manila. The gallery is open from Mondays to Sundays, 9 am to 6 pm.
Details:
What: If Trees Could Talk: An art exhibit in celebration of National Heritage Month
When: May 8 – 31, 2018
Where: Exhibit – NCCA Gallery, G/F, NCCA Building, 633 General Luna Street, Intramuros, Manila; Outdoor Banner Exhibit – Intramuros, Manila