CCP and Bench team up to preserve the Philippine terno
Inspired by the successful turn-out of last year's Fashioning the Terno mentoring program for regional designers, the CCP and Bench team up once again to undertake a second phase for 2018 entitled TERNOCON, a terno making convention and contest for regional designers culminating with a Fashion and Cultural Showcase at the CCP on November 11, 2018.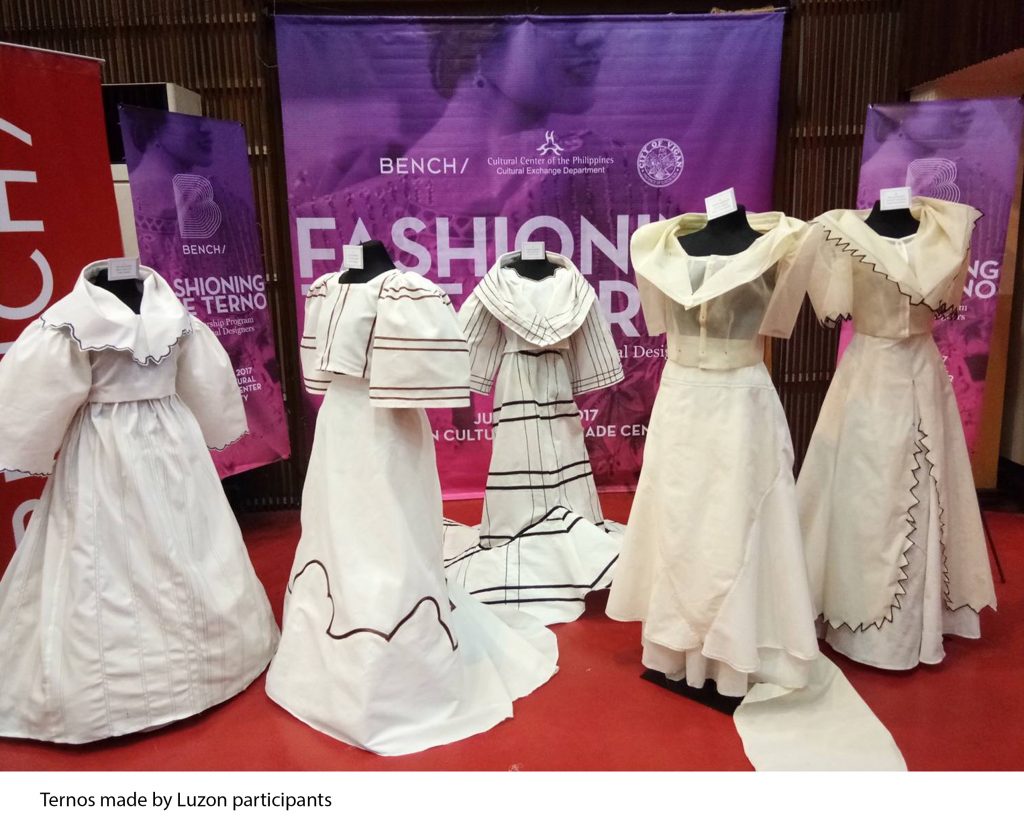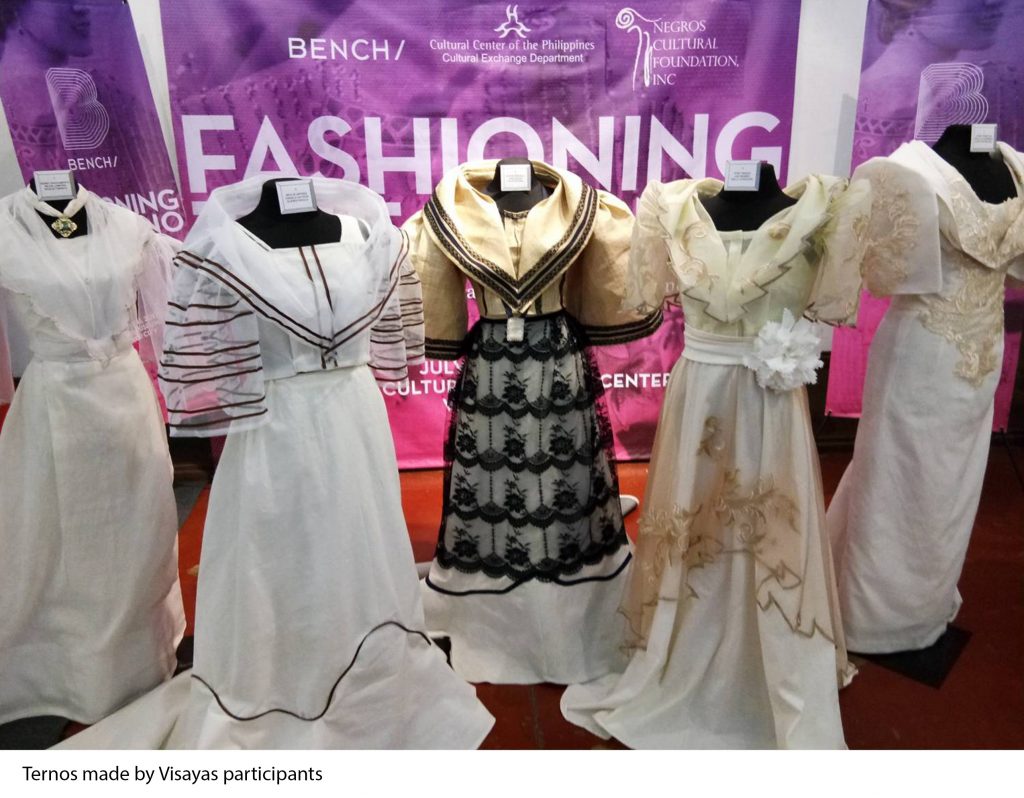 TERNOCON aims to encourage the use of the terno as a popular form of formal dress; to connect the knowledge and skills from Fashioning The Terno – Phase 1 to a contemporary application in terno-making; and to inspire and motivate regional designers to create ternos that are at par with the construction skills of senior fashion designers.  A total of thirty (30) regional designers were chosen from the 2017 phase 1 participants who come from 17 provinces/local communities nationwide.  Each finalist must design, create and execute one cocktail Balintawak terno and one formal terno.  A preparatory workshop is slated from May 8-10, 2018 at the CCP Main Theater Lobby.  The 30 finalists will be mentored by some of the county's top professional designers to include Inno Sotto, JC Buendia, Cary Santiago, and Len Cabili.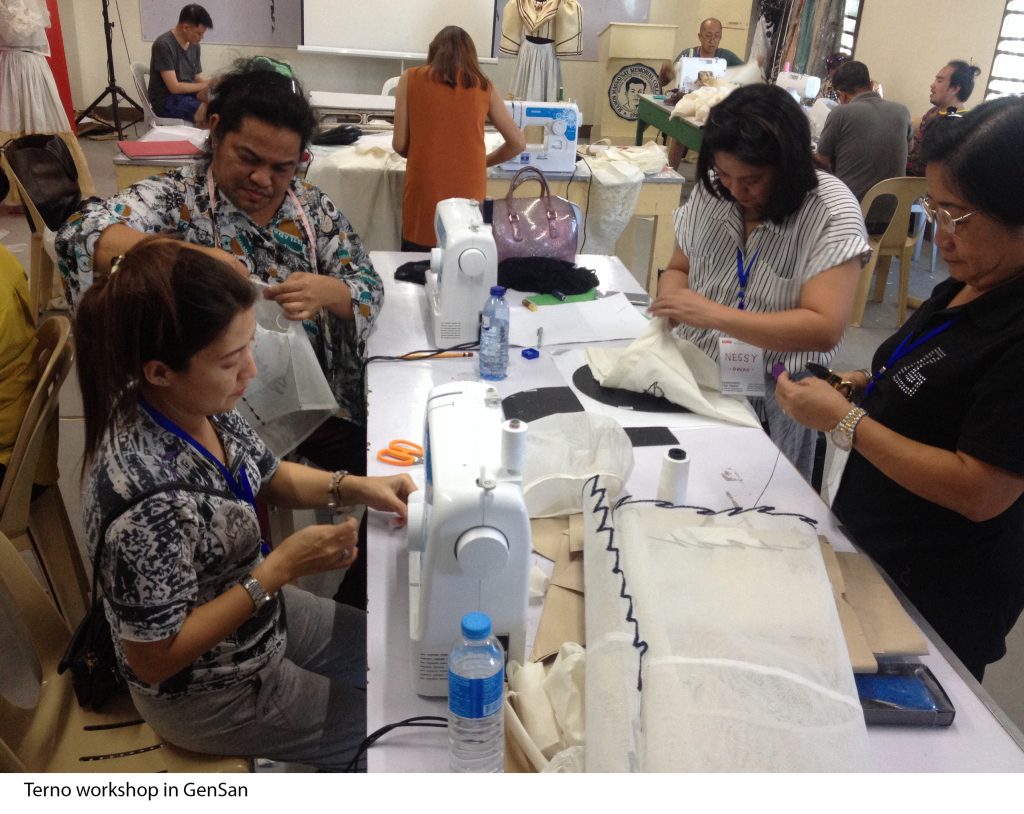 The CCP Cultural Exchange Department (CED) and Bench jointly implemented the 2017 Mentoring Program held in the cities of Vigan, Bacolod and General Santos from July, August and December. The program was successfully finished by 43 local designers, artists, educators and cultural workers involved in theater, dance, and heritage conservation from 24 provinces/communities nationwide. Lead facilitator and instructor Gino Gonzales enthused on the stimulating outcome of the regional workshops. "There is a lot of real talent and genuine enthusiasm in the regions, so it's very encouraging to go the extra mile for the participants. Our goal is to propagate the use of the terno and give the participants a unique opportunity to shine on a national level."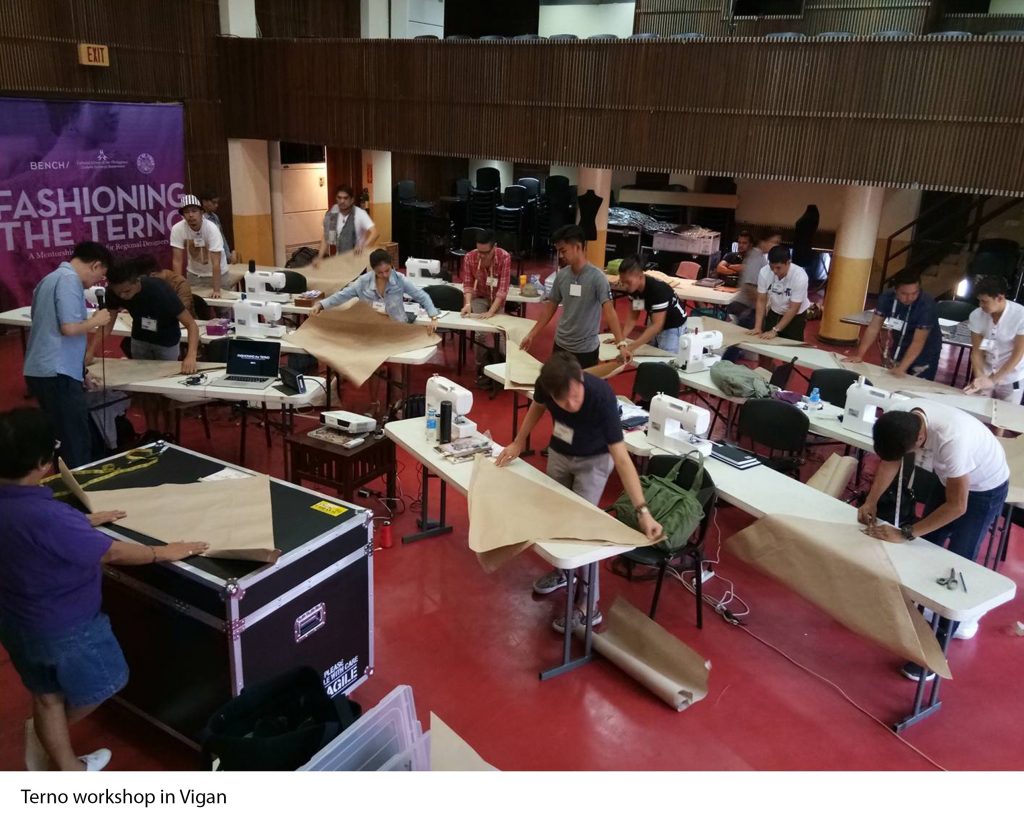 The contest proper will be held at the CCP Main Theater stage on November 11, 2018 which will also include a cultural performance by some of the country's most prominent artists and performing groups. It will also showcase new couture ternos by three preeminent fashion designers. A select team of experts will judge the entries based on adherence to tradition and competition guidelines; craftsmanship/execution of design; creativity; and wearability/functionality. The winners will receive cash prizes and citations.
For more information, contact the CCP Cultural Exchange at tel. no. 832-1125 local 1708 and 1709 or email at ccp.ced2014@gmail.com.
---
This is a press release with minor edits made.