Dealing with Teenage Substance Abuse
InTouch Community Services arranged an essential workshop on Dealing with Teenage Substance Abuse. On May 30, 2018, grab the opportunity of understanding substance abuse at In Touch Community Service, 48 McKinley Road, North Forbes, Makati. The workshop will start at 6 pm and end by 8 pm.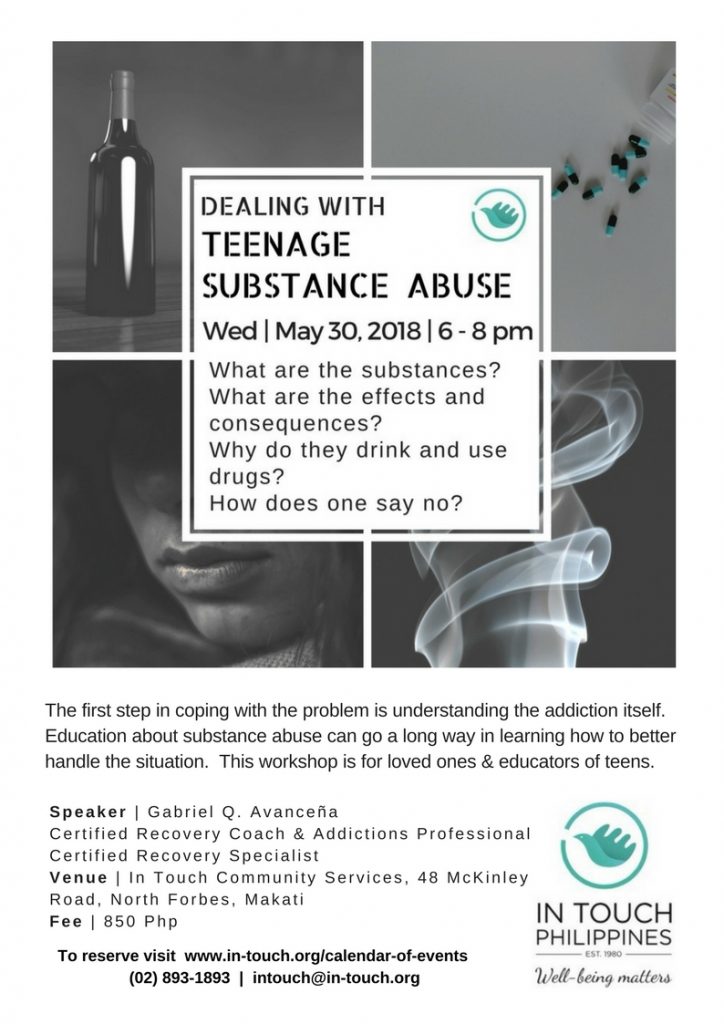 Dealing with Teenage Substance Abuse is a workshop that aims to educate the participants about substance abuse in order to make one capable controlling the situation. It will be led by Certified Recovery Coach and Addictions Professional Gabriel Avancena. In this two-hour workshop, participants will be able to identify the substance' effects as well as its consequences, and hopefully be able to break away from the addiction associated with these substances.
To register, please log on to in-touch.org or send your inquiries to intouch@in-touch.org.
Details:
What: Dealing with Teenage Substance Abuse
Where: In Touch Community Service, 48 McKinley Rd., North Forbes, Makati City
When: May 30, 2018; 6 – 8 pm
Fee: Php 850