Now I See Me: A Self Awareness Workshop in Makati
No matter how much we share pieces of ourselves with other people, they cannot possibly know us better than we know ourselves. It is not their fault not to see us that deep though, it is just natural that we best know who we are. Knowing yourself means being able to realize your weaknesses, as well as your strengths, and that is something that you need in life.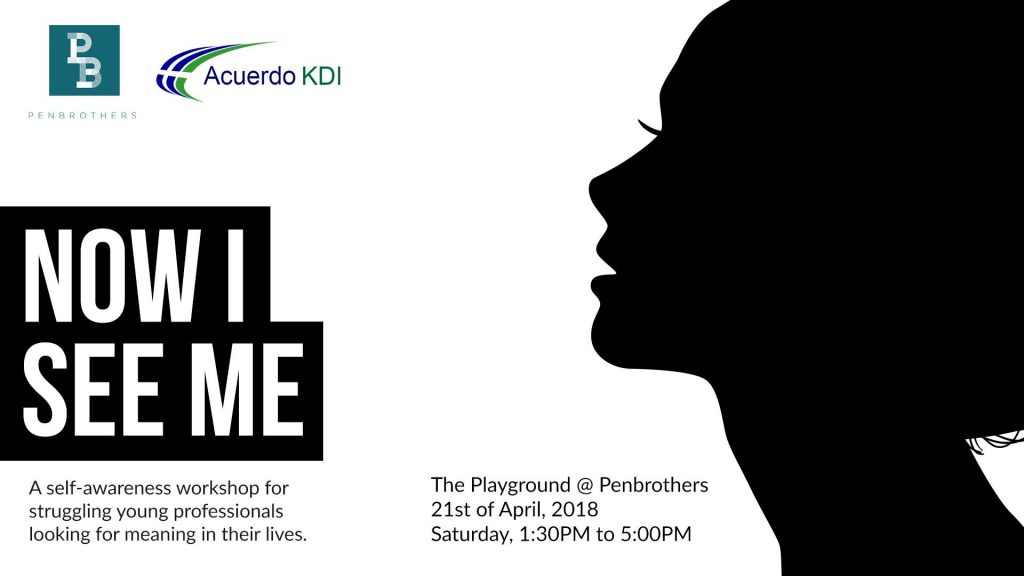 NOTE: POSTER IS NOT UPDATED WITH THE CORRECT TIME./Image Now I See Me Facebook event page
Self-awareness is one of the keys to achieving great things, which is why you might want to consider being in Penbrothers' Now I See Me: A Self-awareness Workshop for Struggling Young Professionals. It will be held at The Playground at Penbrothers, 6/F, Penbrothers Legaspi, 100 C. Palanca St. Legaspi Village, Makati. On Saturday, April 28, let this workshop help you get things together. Show up at 9 in the morning and finish just in time for lunch!
The ticket costs Php 1, 200 when you buy it at the gate but you can save when you register through Eventbrite where you can avail the early bird discount, the ticket will only cost Php 999.
Details:
What: Now I see Me: A Self Awareness Workshop in Makati
Where: The Playground at Penbrothers, 6/F, Penbrothers Legaspi, 100 C. Palanca St. Legaspi Village, Makati City
When: April 28, 2018, 9 am to 11:45 am
Ticket price: Php 1,200 onsite, Php 999 if reserved via www.eventbrite.com
---
Written by Diana Nava, Philippine Primer intern