Our Culture, Our Kids, Our Yayas Workshop
The next workshop of In Touch Community Services is about the humble helpers for your children and household. They are those who would selfishly care for children not their own and treat them like they would on their own children.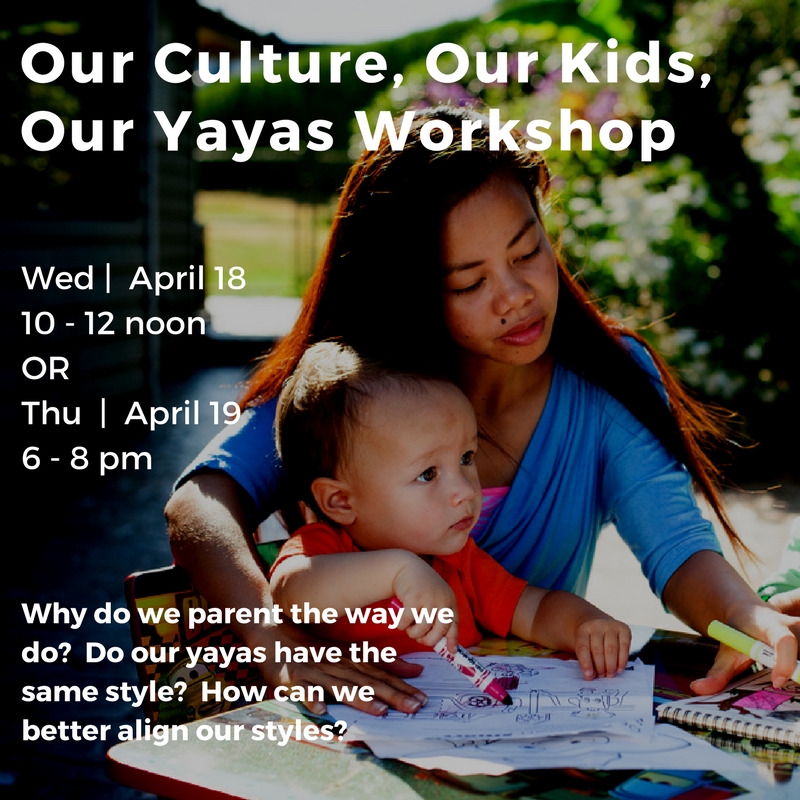 For this Our Culture, Our Kids, Our Yayas Workshop, we ask the questions "Why do we parent the way we do?"  "Do our yayas have the same style?" and "How can we better align our styles?"
In a focused session on culture in the home and raising children, event speaker Camilla Brooks aims to converse with parents this April 18 from 10 AM to 12 NN or on April 19 from 6 to 8 PM. Brooks has over 10 years of experience working with families and corporate executives to bridge the culture gap through self-exploration and appreciation for difference.
The workshop will be held at In Touch Community Services, 48 McKinley Road, Makati City for Php 850.
For inquiries and reservation visit https://www.in-touch.org/our-culture-our-kids-and-our-yayas.html
Details:
What: Our Culture, Our Kids, Our Yayas Workshop
When: April 18 from 10 AM to 12 NN or on April 19 from 6 to 8 PM
Where: In Touch Community Services, 48 McKinley Road, Makati City
Fee: Php 850
Reservation: https://www.in-touch.org/our-culture-our-kids-and-our-yayas.htm