CCP's Play Read-a-Thon with Women Playwrights
We must always celebrate the achievements of women even more so this month of March. Therefore the Cultural Center of the Philippines (CCP) invites everyone to join them in celebration of Women's Month this March 22 to 24, inside the CCP Main building in Roxas Boulevard, Pasay City.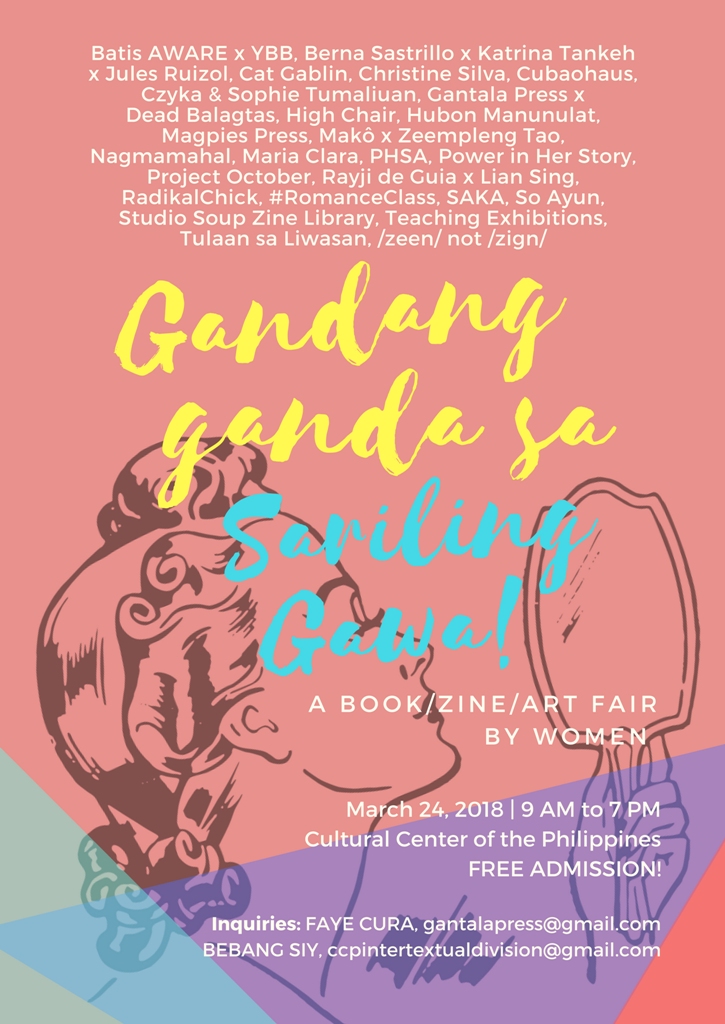 March 22, CCP Arthouse Cinema is screening two films: 2 PM's "Sa Gabing Nanahimik ang mga Kuliglig" by Iar Arondaig, a film on a woman's confession to murder and the struggle of the religious to keep the unbreakable vow of the confessional, and 5 PM's "Kusina" (The Kitchen) starring Judy Ann Santos-Agoncillo, a silent witness to the life and love of Juanita as she creates dishes for her family, friends, enemies and strangers.
March 23, at the MKP Hall 4th Floor from 9 AM to 5 PM would be the Play Read-a-Thon in partnership with Women's Playwrights International. Witness a dramatic reading of four works by women playwrights: "Pambansang Litanya ng mga Inang Wala sa Bayan" of Christine Bellen, "Sulog nin Pagkamoot" by Ellyn Nidea, "Tongdo" of Lynette Carantes, and "Sa Takilid nga Data (On Tilted Earth)" by Tanya Lopez. While the readathon is happening, there will be a Mini-Book Fair along the 4th-floor hallway showcasing books by women authors and artists.
March 24, the Silangan Hall will hold the Gandang-Ganda sa Sariling Gawa: Book, Zine, and Art Fair by the CCP Intertextual Division and Gantala Press. Sellers include Haliya Publishing, Gantala Press x Dead Balagtas and Philippine High School for the Arts. Selling starts from 8 AM to 7 PM. A second Play Read-a-Thon will be held at MKP Hall from 9 AM to 12 PM with "Pulang Buwan" by Saturnina Rodil, "Hawla" by Venise Buenaflor, and "Tagu-Taguan" by Racine Geneda.
All events are free and open to the public! For questions and inquiries, please contact Kimberly Lim at 551-5959, 0919-3175708 or email ccpintertextualdivision.