Calling all Digital Nomads to AirAsia's The Red Hub Convention
Hear from the brightest minds in the start-up and tech industries as AirAsia brings speakers from across Asia to Manila for The Red Hub Convention this March 17, 2018, 8 am to 6 pm at The Axon at Green Sun Makati Manila. Book your AirAsia flights and register at http://bit.ly/TheRedHubConvention.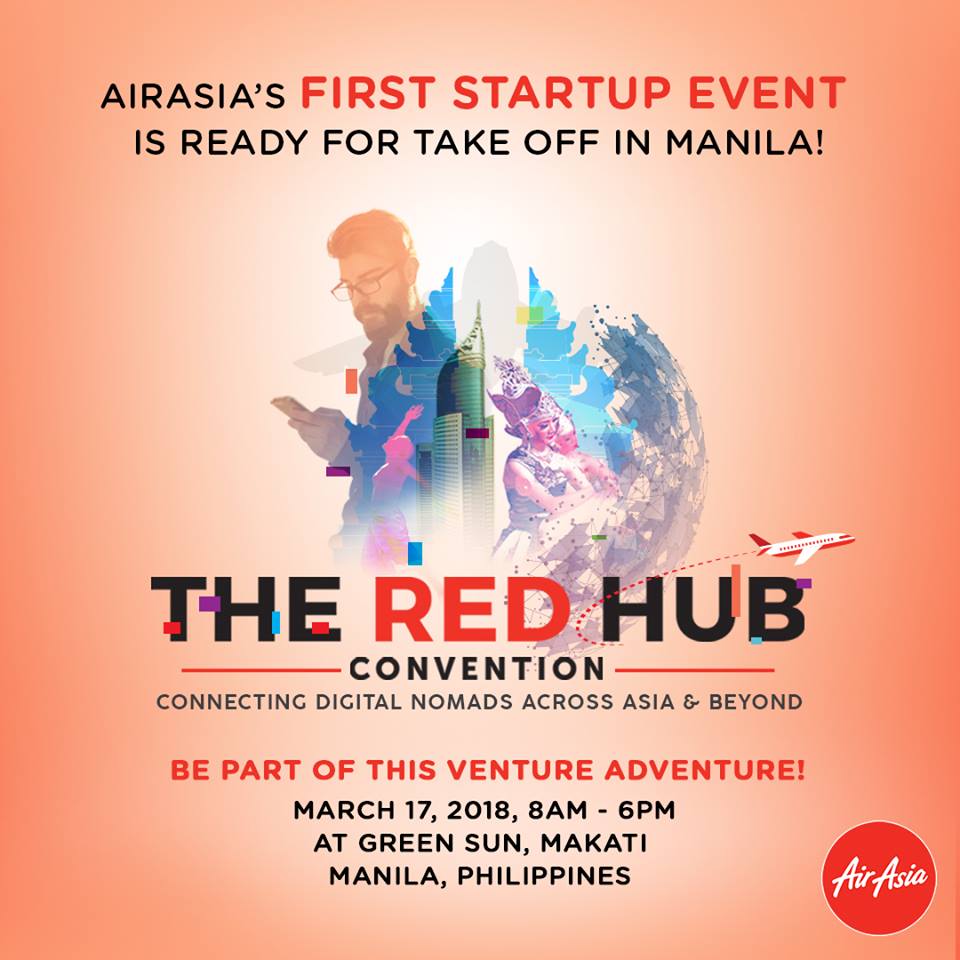 Do you consider yourself a Digital Nomad – those who travel for work or work for travel? The Red Hub is the perfect convention for you to meet fellow nomads and learn more about the digital business and how they are breaking traditional boarders throughout Asia.
AirAsia has invited speaker Johannes Jaeger, co-founder of Hack Horizon (www.hackhorizon.com), the world's first TravelTech hackathon on a plane. His Venture Adventures topic will talk about the evolution of tomorrow's workforce and the mobility and new opportunities for digital nomads.
The topic list also includes Borderless Business by Mikko Barranda, the CEO and co-founder of Accelr8, a hybrid workspace offering co-working spaces, serviced office suites, and events space across South East Asia. Listen as Mikko and travel blogger Trisha Velarmino highlight the opportunities of doing business in start-up economies in Manila, Jakarta, Bali, Hong Kong, and China.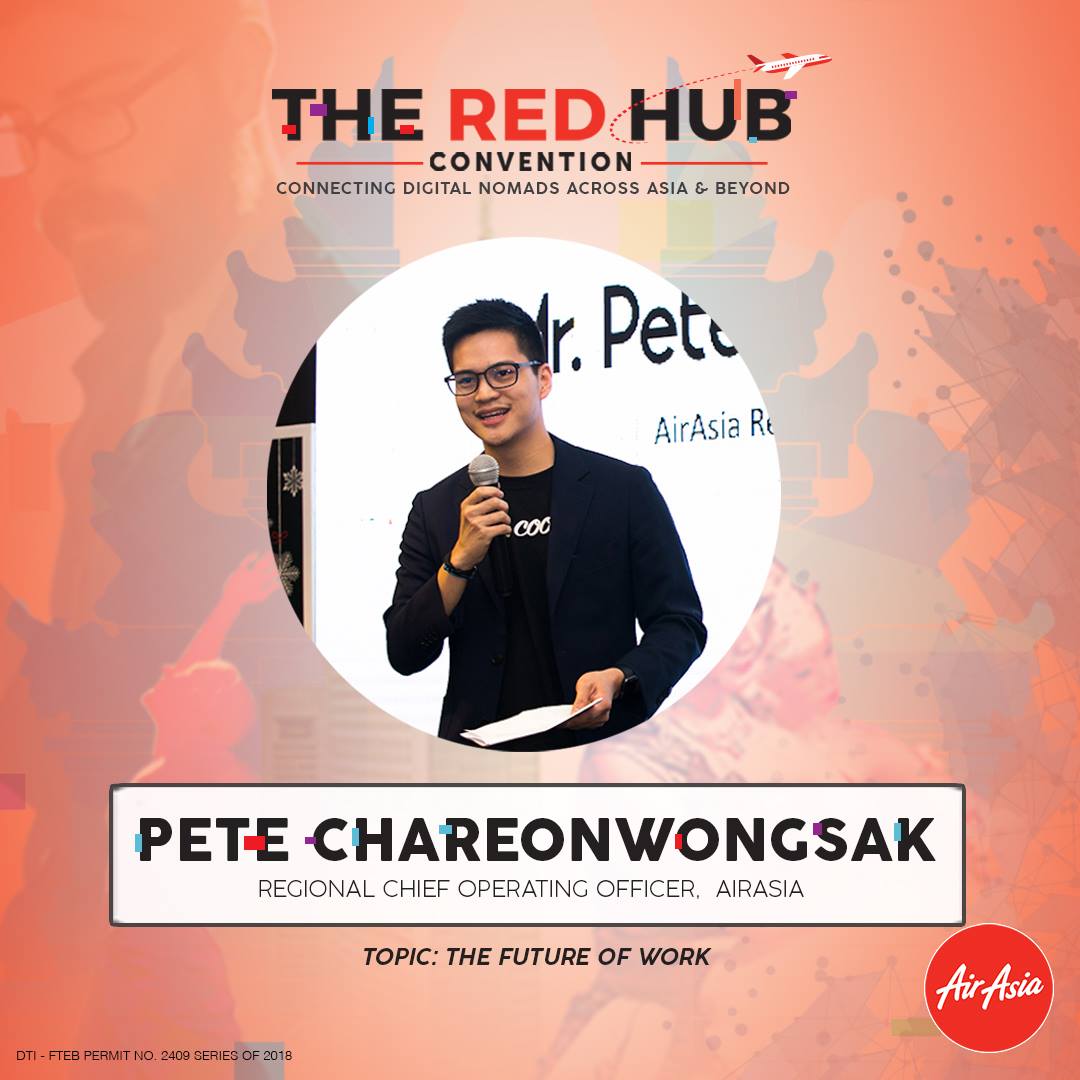 Finally, Pete Chareonwongsak, the Regional Chief Operating Officer for AirAsia, will tackle the growth and expansion of the start-up industry plus the globalization of tech and entrepreneurship across ASEAN.
Moreover, attendance to the event gets you a chance to win free international flights from none other than AirAsia!
This is truly the event for digital nomads. The Red Hub Convention is AirAsia's first start-up event. A current flight itinerary for any AirAsia international and domestic destination with travel period of Jan. 1- Dec. 31, 2018 is required to join the event.
For more details and latest news, visit The Red Hub event page.
Details
What: The Red Hub Convention
Where: The Axon at Green Sun Makati
When: March 17, 2018; 8 am to 6 pm
Register online at http://bit.ly/TheRedHubConvention